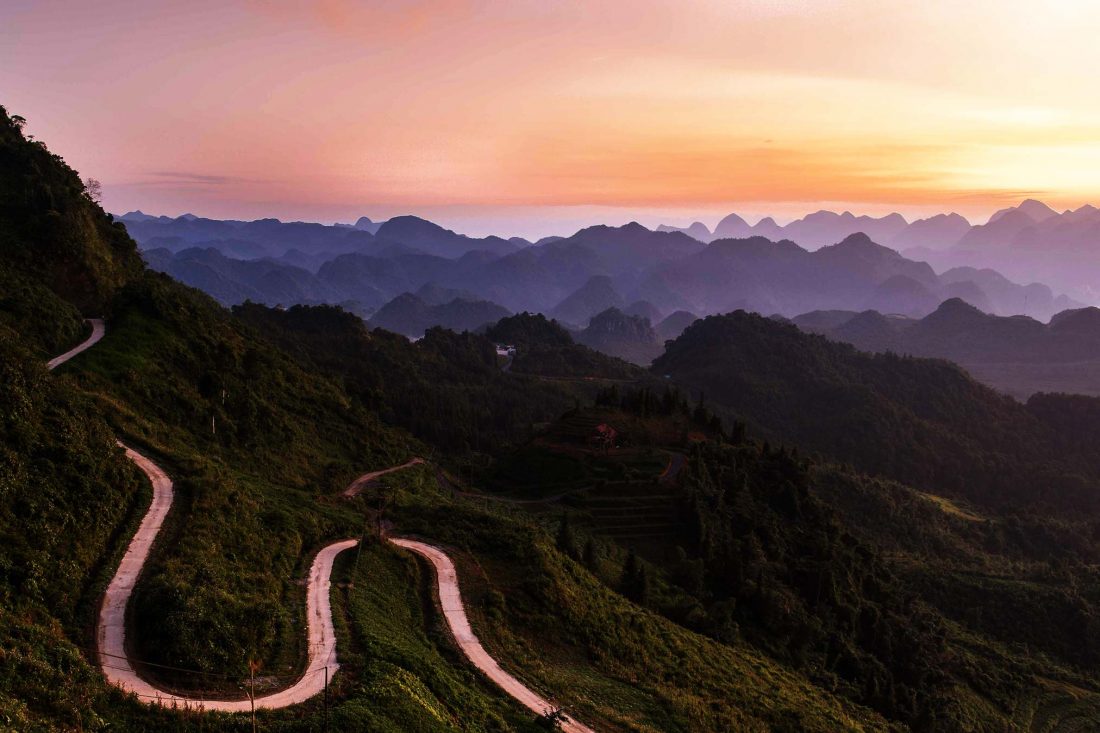 VIETNAM OFF THE BEATEN PATH
Price: US$5990 / person
Tour Dates:
– 18 May to 2 June 2022
– 17 May to 1 June 2023
Duration: 16 days / 15 nights
Group Size: 6 persons max.
Level: Beginners to Advanced
Tour starts in Ho Chi Minh
Tour finishes in Hanoi
Tour Highlights
Coconut processing workshops near Ben Tre
Monks wearing saffron-colored robes in a Khmer Temple in Tra Vinh
Khmer fishermen V-shape nets and fishing net sewing workshop in Bac Lieu
A traditional Khmer farming village
The floating markets of Nga Nam and Long Xuyen
Hai Van Pass Landscapes
Sunset over Lang Co Lagoon
Phu Long lagoon sunrises and sunset with the fishermen
Hoi An's Hidden Fishing Villages
Hoi An's river square fishing net sunrise
The incredible karst plateau of Dong Van, listed in UNESCO Global Geoparks Network
Visit of Hmong villages and encounters with the local population
The ethnic Sunday markets of Dong Van and Meo Vac
The spectacular road from Dong Van to Meo Vac, and the Ma Pi Leng passage
The magnificent rice terraces of Hoang Su Phi, a Vietnam National Heritage site
Vietnam, stretching over more than 1650 km from South to North, offers an incredible variety of landscapes and population: floating markets overflowing with tropical fruits in the Mekong Delta, ancient trading posts, old ruins of the last imperial capital of Vietnam, colorful ethnic markets and rice terraces… Throughout these 16 days, we will meet up close with the population and share moments of their daily lives, while enjoying each region's cultural wealth and breathtaking sceneries.
We conduct this tour only once a year, in May. This time offers the best climate throughout the 3 regions, South, Centre and North Vietnam, with the added bonus of rice harvest in the center and rice transplanting in the northern mountains, offering animated rice field landscapes, to the photographer's great delight.
Day 1
● Ho Chi Minh ▸ Tra Vinh ▸ Bac Lieu
● 6 hours travelling / 4 hours of photography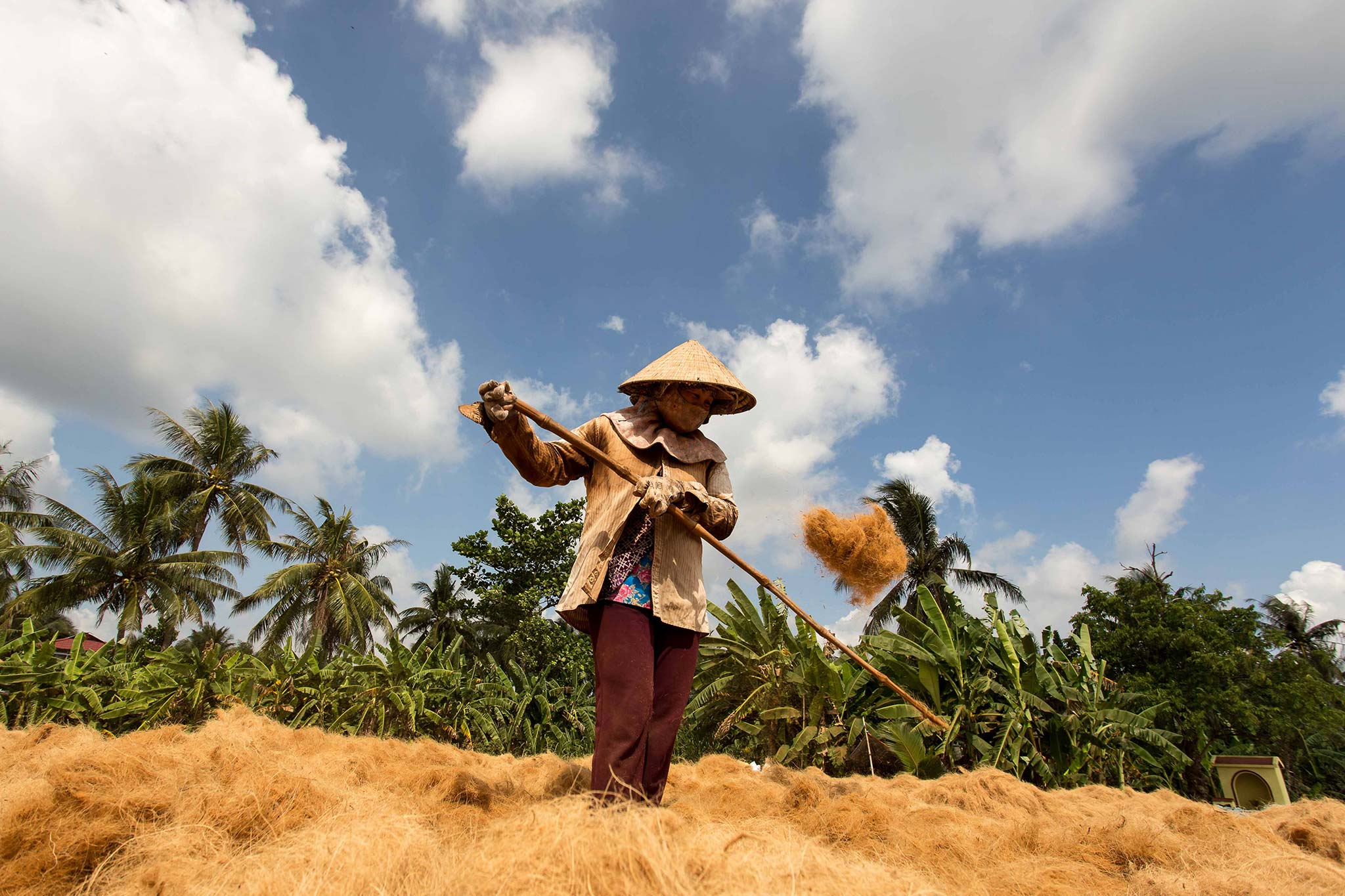 After a early morning pick up at your hotel, we will head towards Tra Vinh in the Mekong Delta. First stop in a village of the Ben Tre province, which is home to the largest coconut plantation in Vietnam with more than 70,000 ha. We will observe the different stages of coconut processing, a very physical job that the workers do under a blazing sun.
After lunch we will head to the Khmer cultural heartland of Tra Vinh, where we will visit one of the 141 Khmer temples practicing the Theravada branch of Buddhism – a wonderful opportunity to experience these serene, peaceful places and look for wonderful candid portraits of the young monks in their saffron-colored robes.
Dinner and night in Bac Lieu.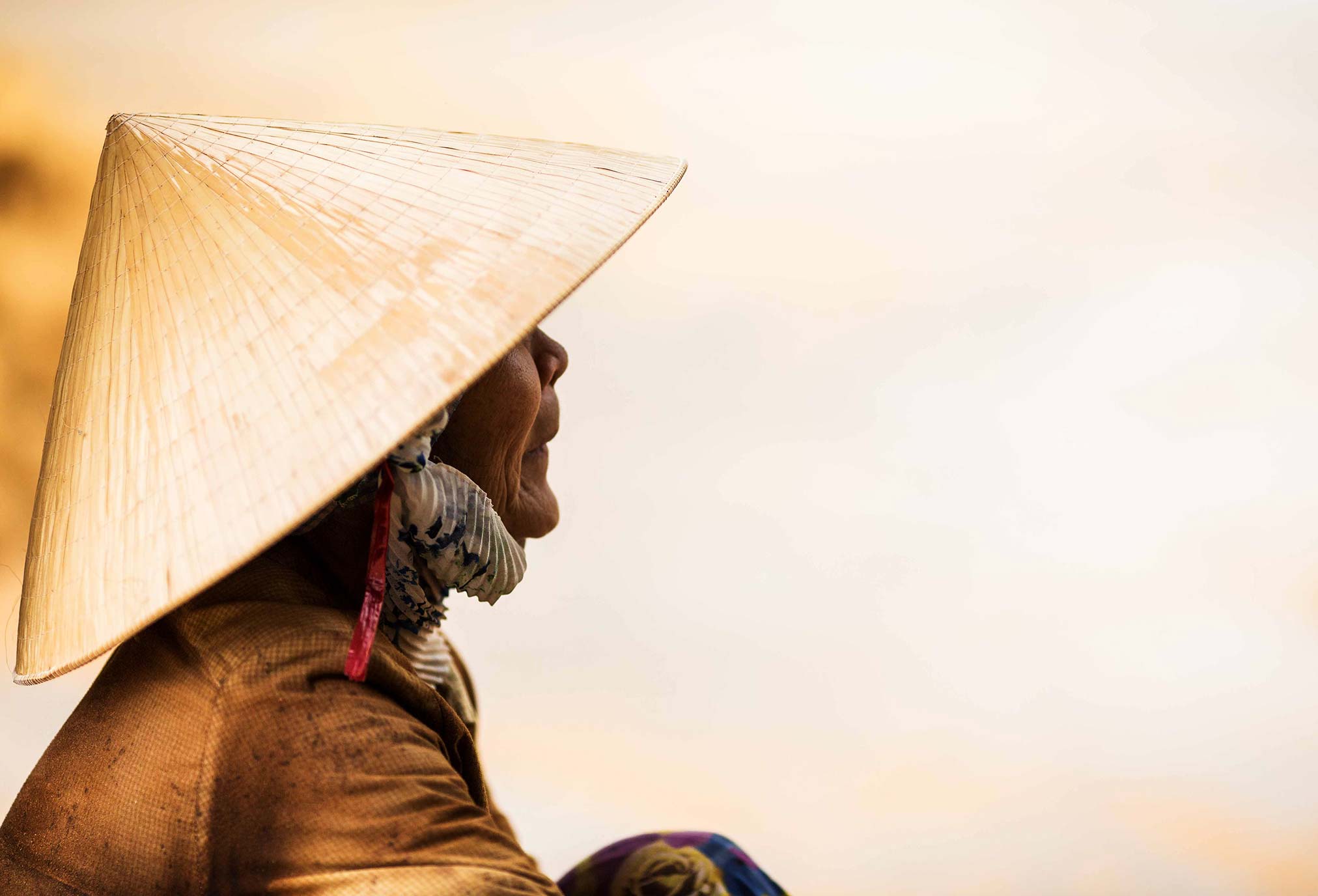 Day 2
● Bac Lieu
● 1 hour travelling / 5 hours of photography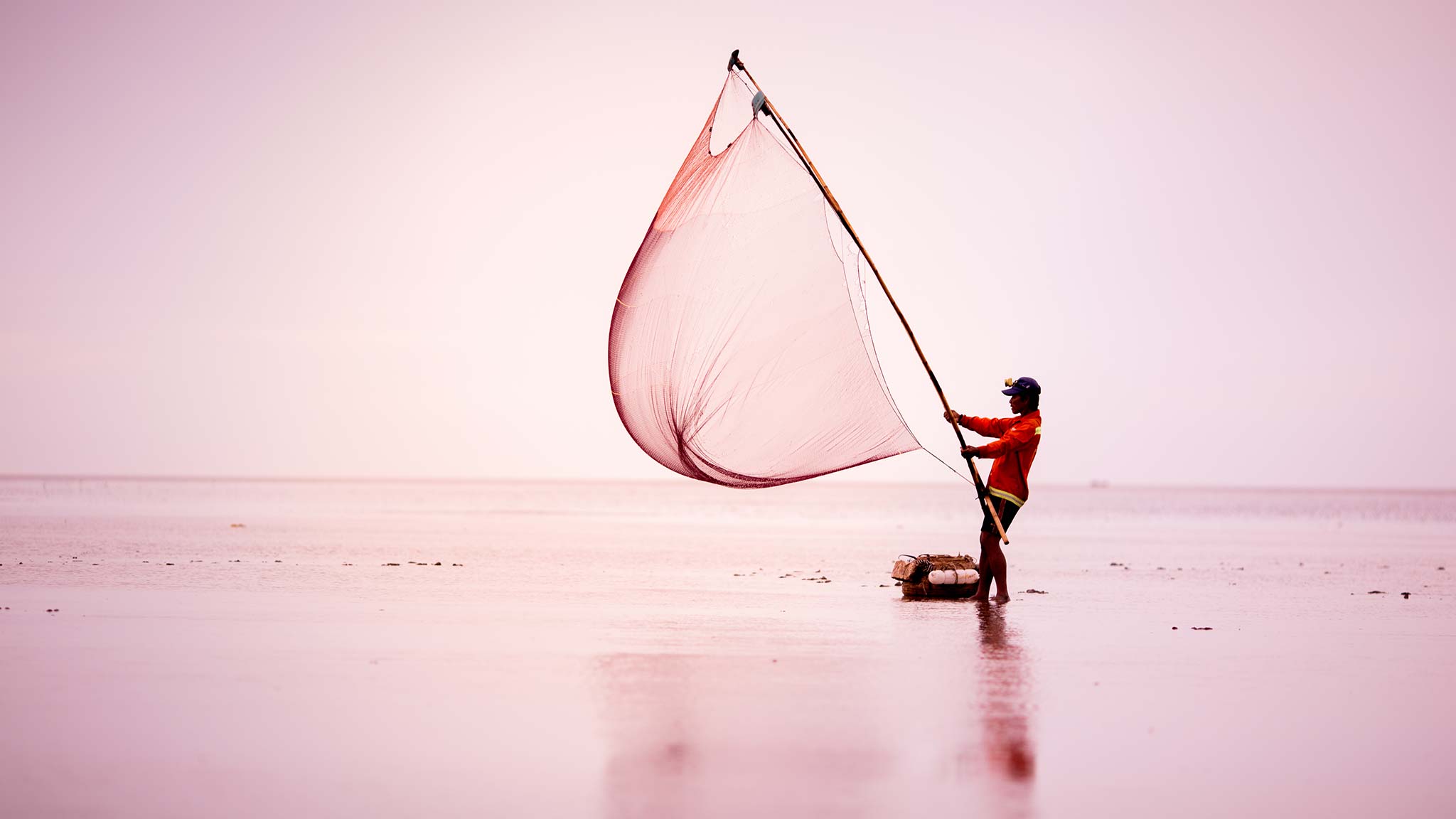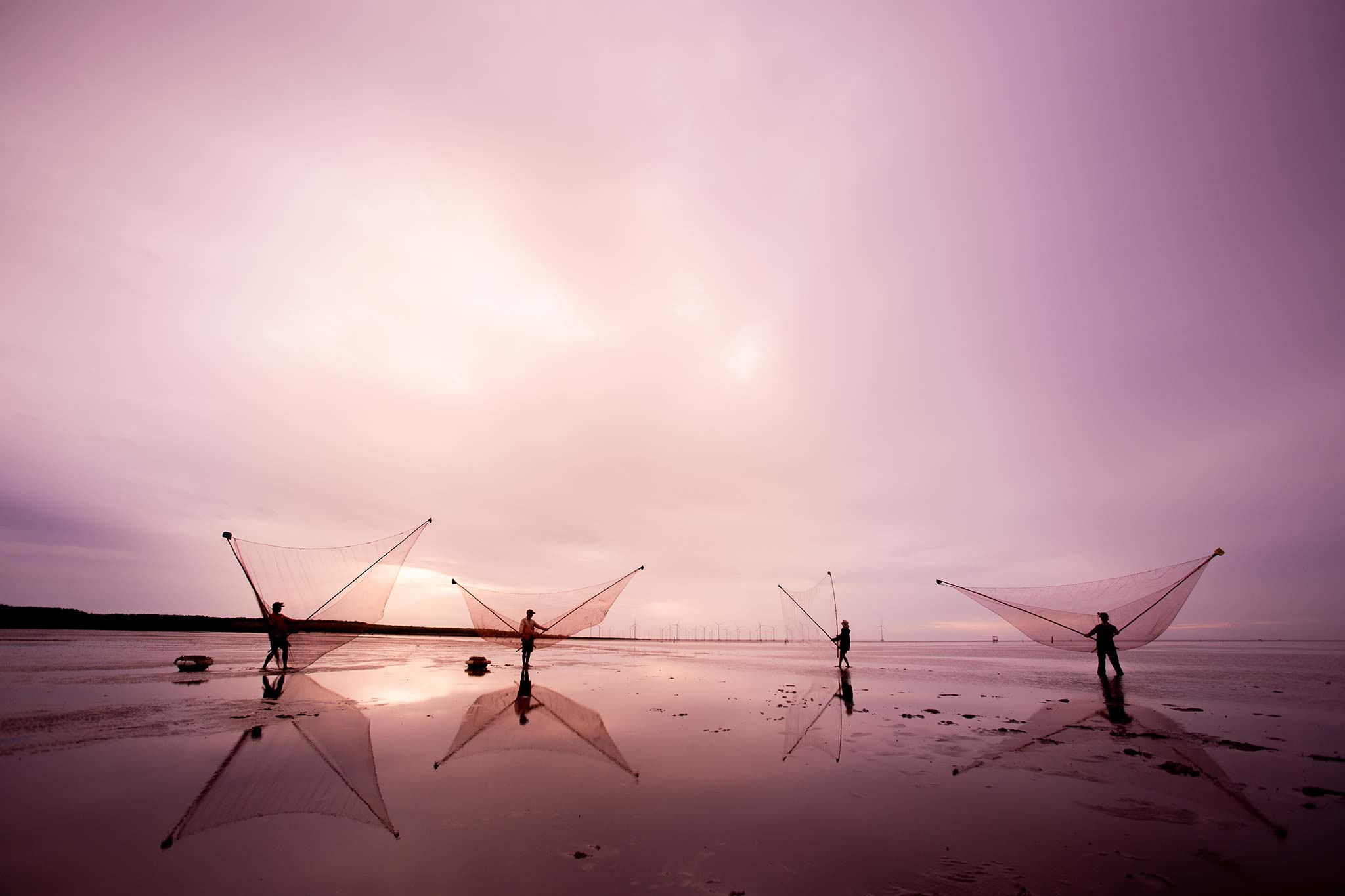 On that day we'll do something I rarely do: staged photography. While my philosophy is much aligned with street and candid photography, these pictures are almost impossible to capture without a bit of organization. I feel ok veering off my photographic style once in a while, especially when the resulting images are so beautiful! At sunrise, if the weather and tide allows, we will join a group of fishermen of Khmer origin who perpetuate a traditional form of fishing using V-shaped nets.
In the afternoon, we will visit a traditional fishing net sewing workshop. We will have plenty of time to experiment and compose our shots: setting up the nets and other compositional elements, chosing the locations for the best possible light and working with the placement of our models.
Dinner and night in Bac Lieu.
Day 3
● Bac Lieu ▸ Long Xuyen
● 6 hours travelling / 4 hours of photography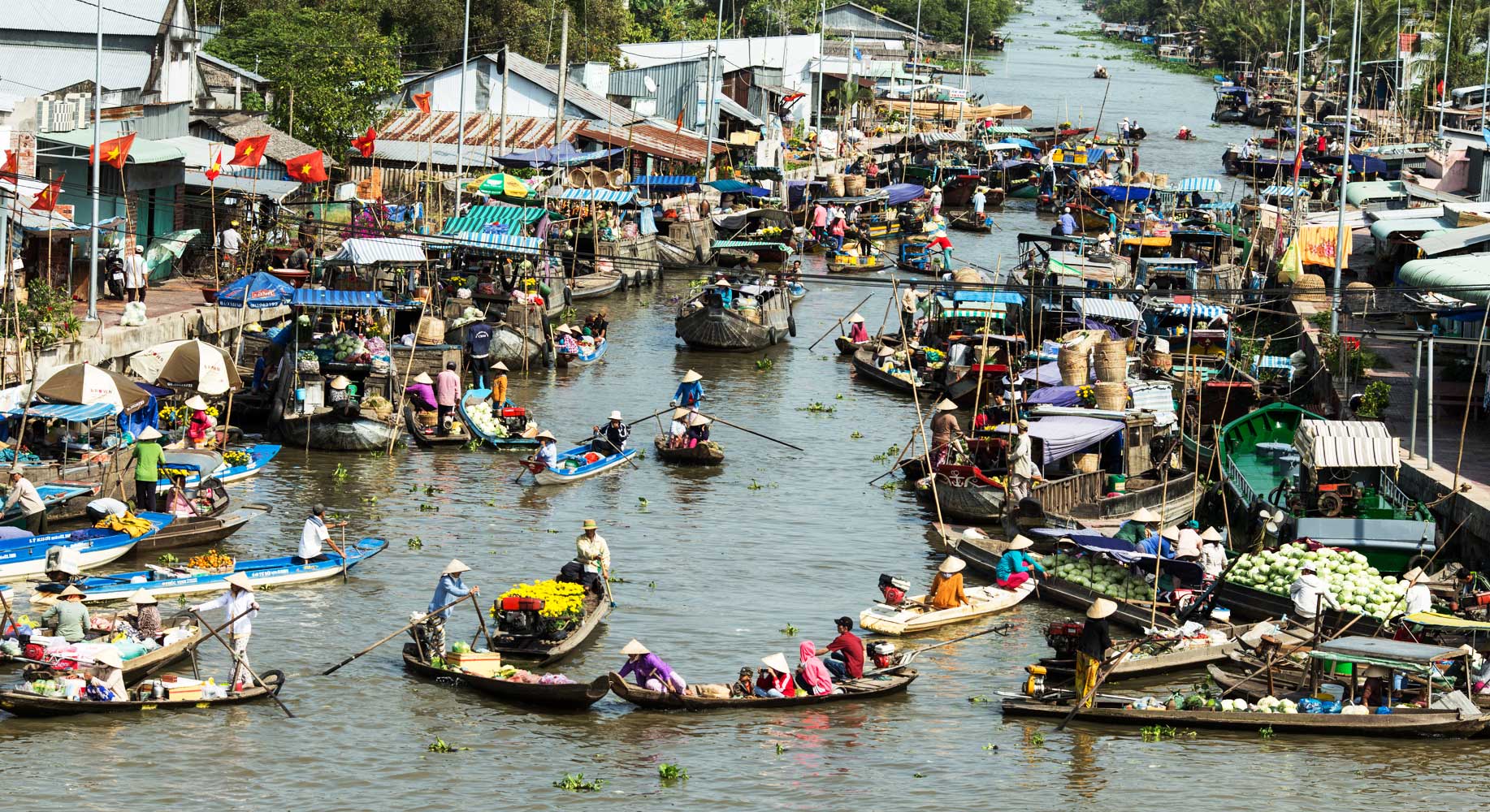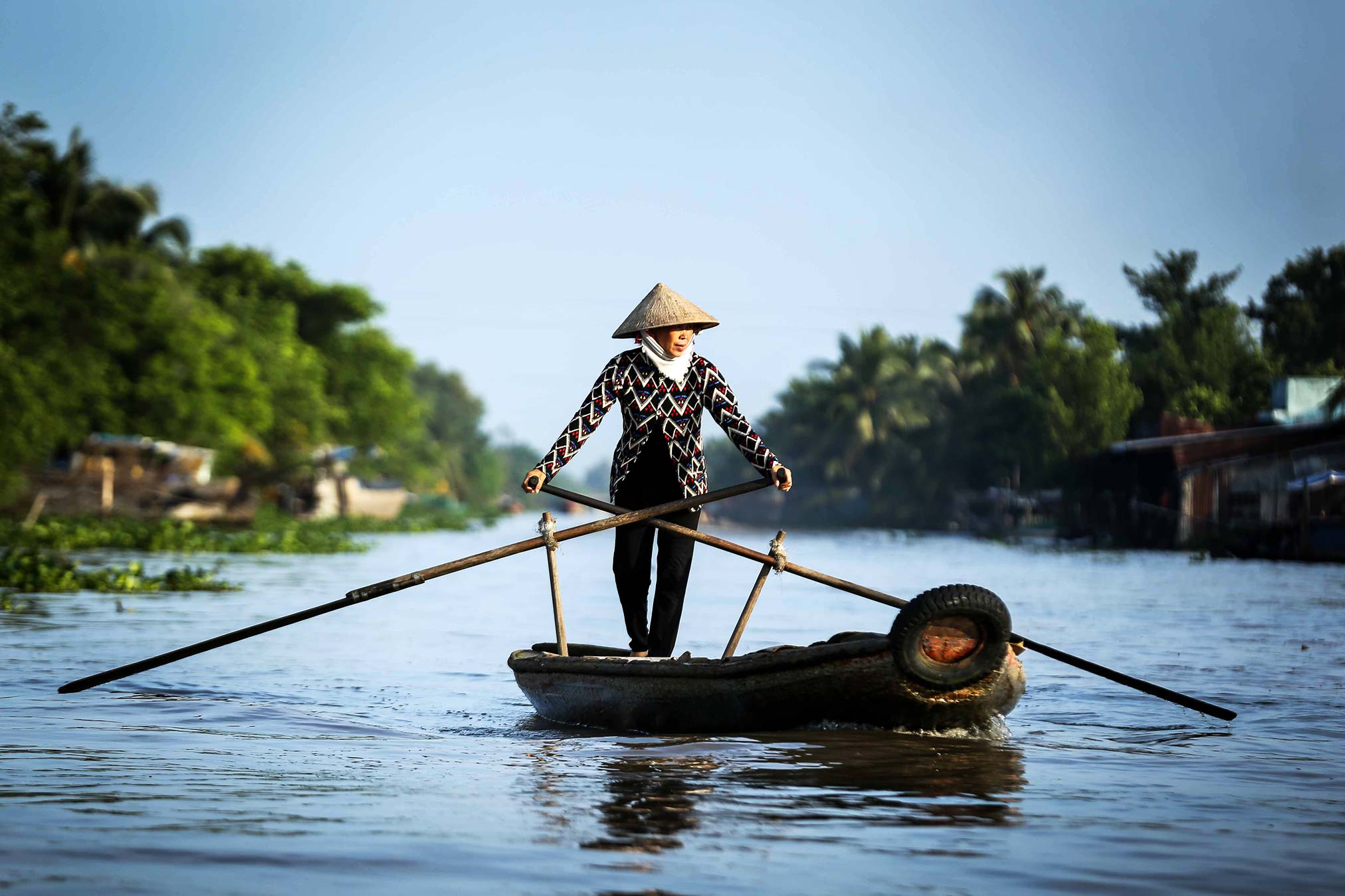 In the morning we'll head to a nearby small floating market, which is known to be the oldest floating market of the Mekong Delta. We'll sneak into the middle of the floating market and navigate the surrounding canals aboard small rowing sampans for an nice local experience.
We will continue our journey near Long Xuyen, in a beautiful Khmer village where farmers are working in unique landscapes made of rice paddies planted with sugar palms. We will capture the fields and the village daily activities until sunset.
Dinner and night in Long Xuyen.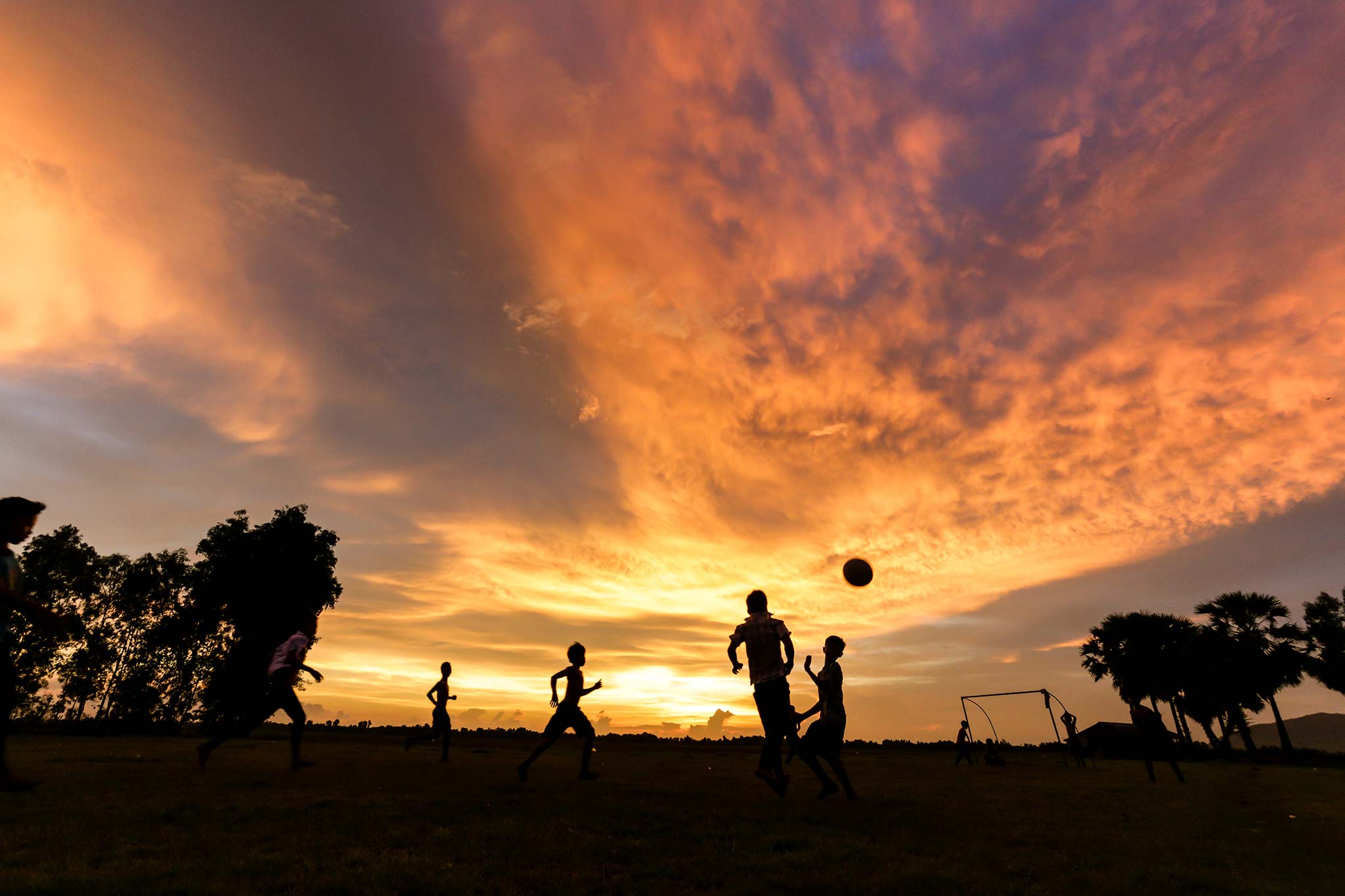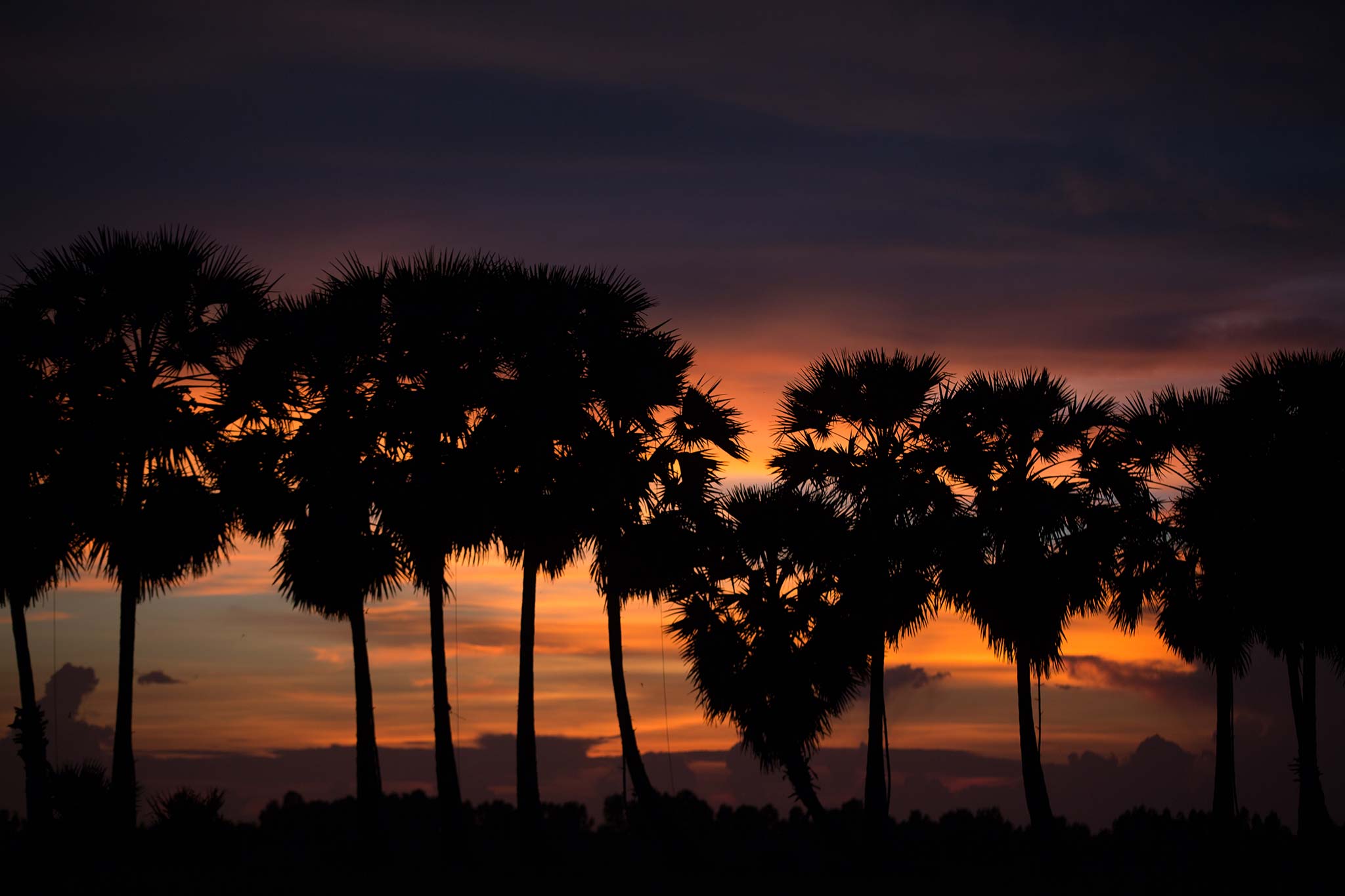 Day 4
● Long Xuyen ▸ Can Tho ▸ Da Nang ▸ Lang Co
● 4 hours travelling / 3 hours of photography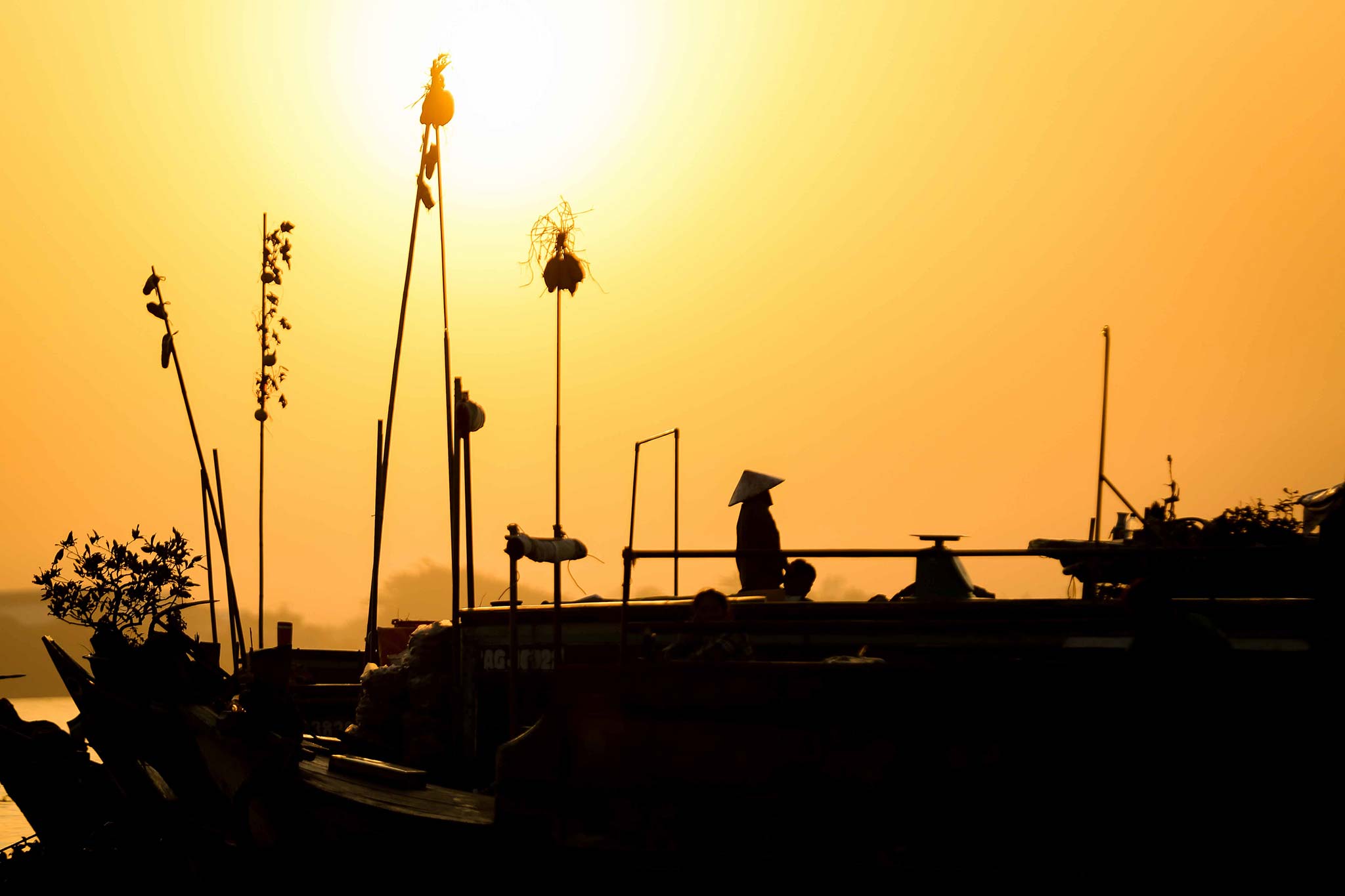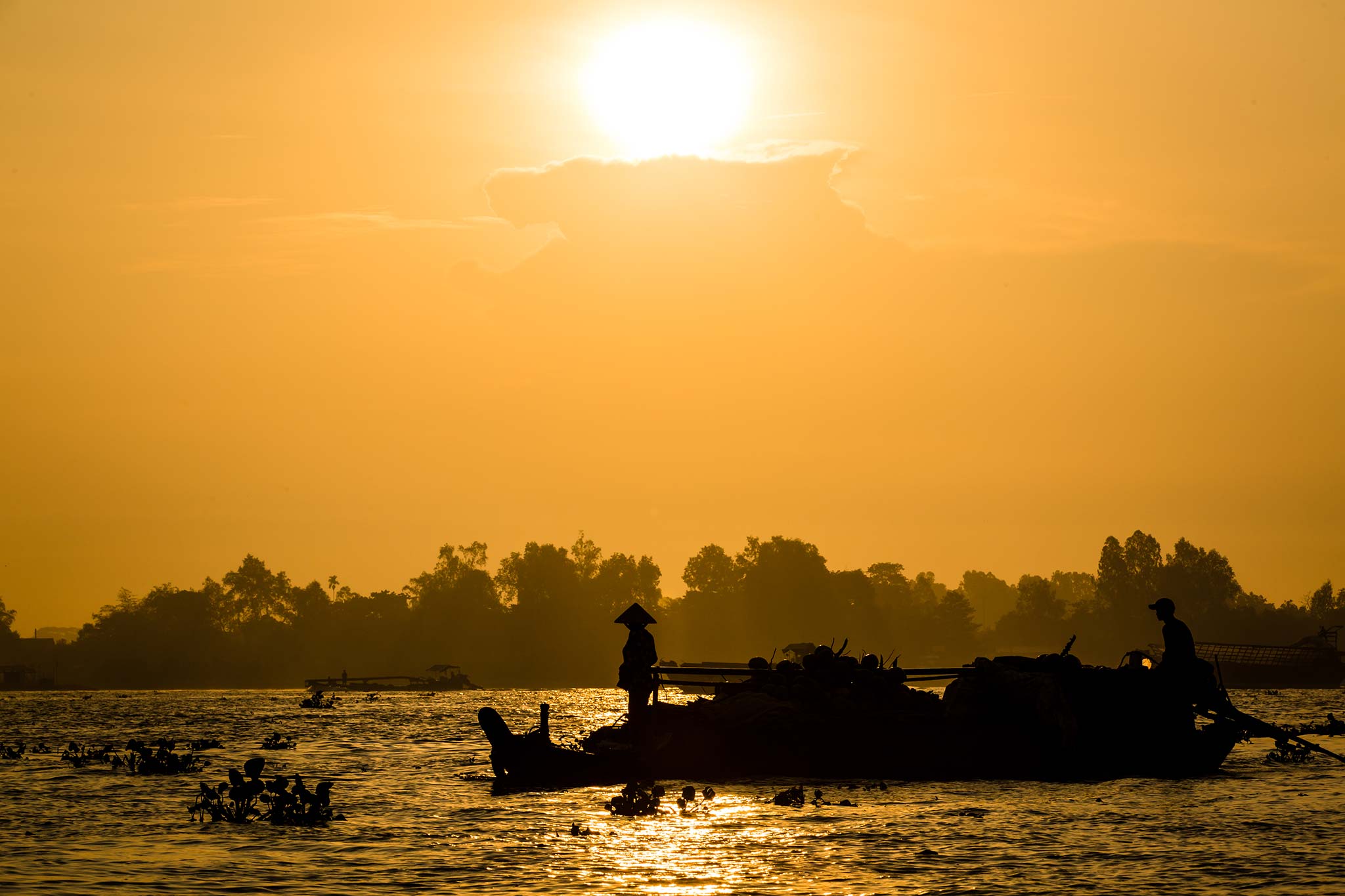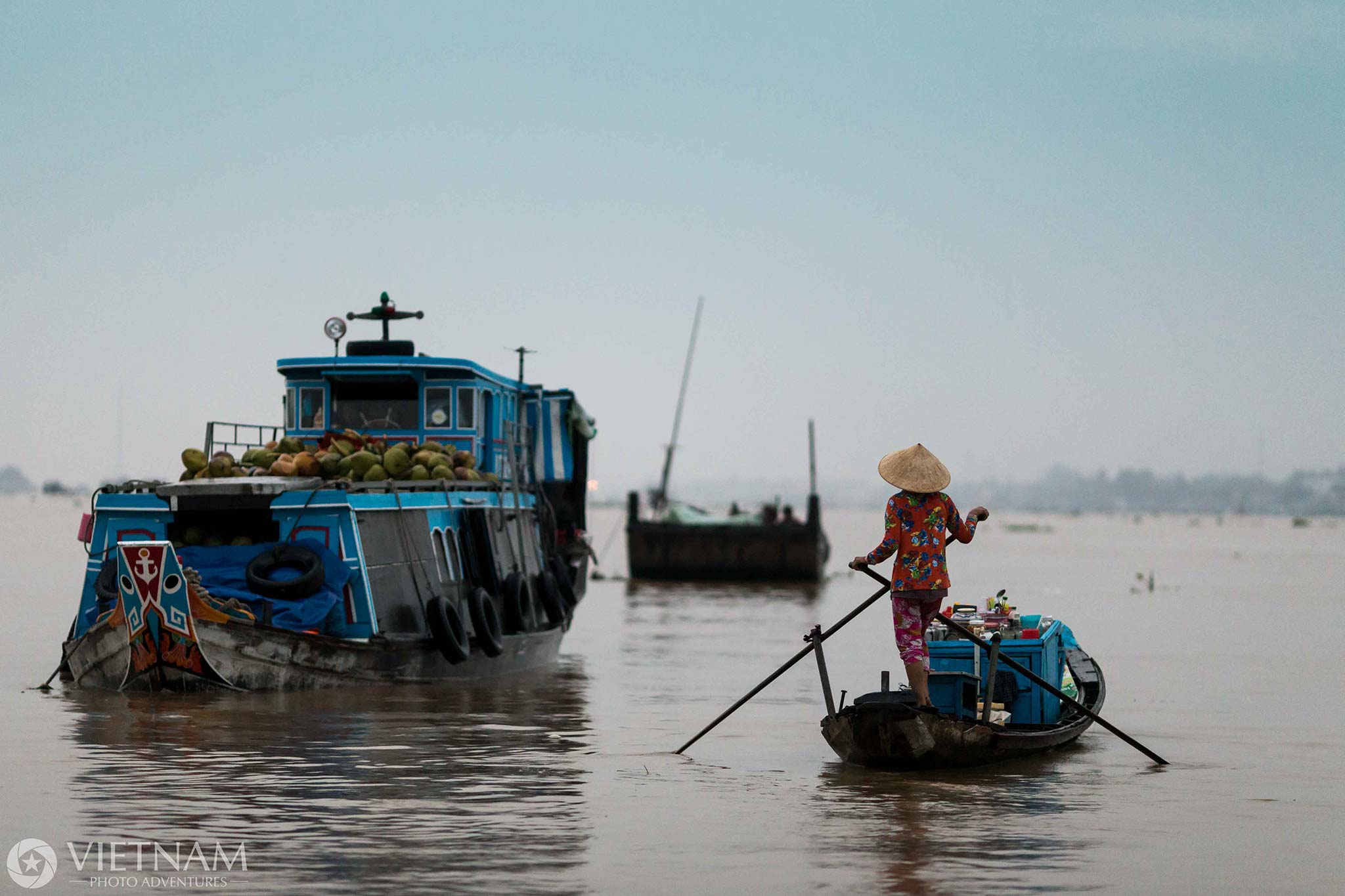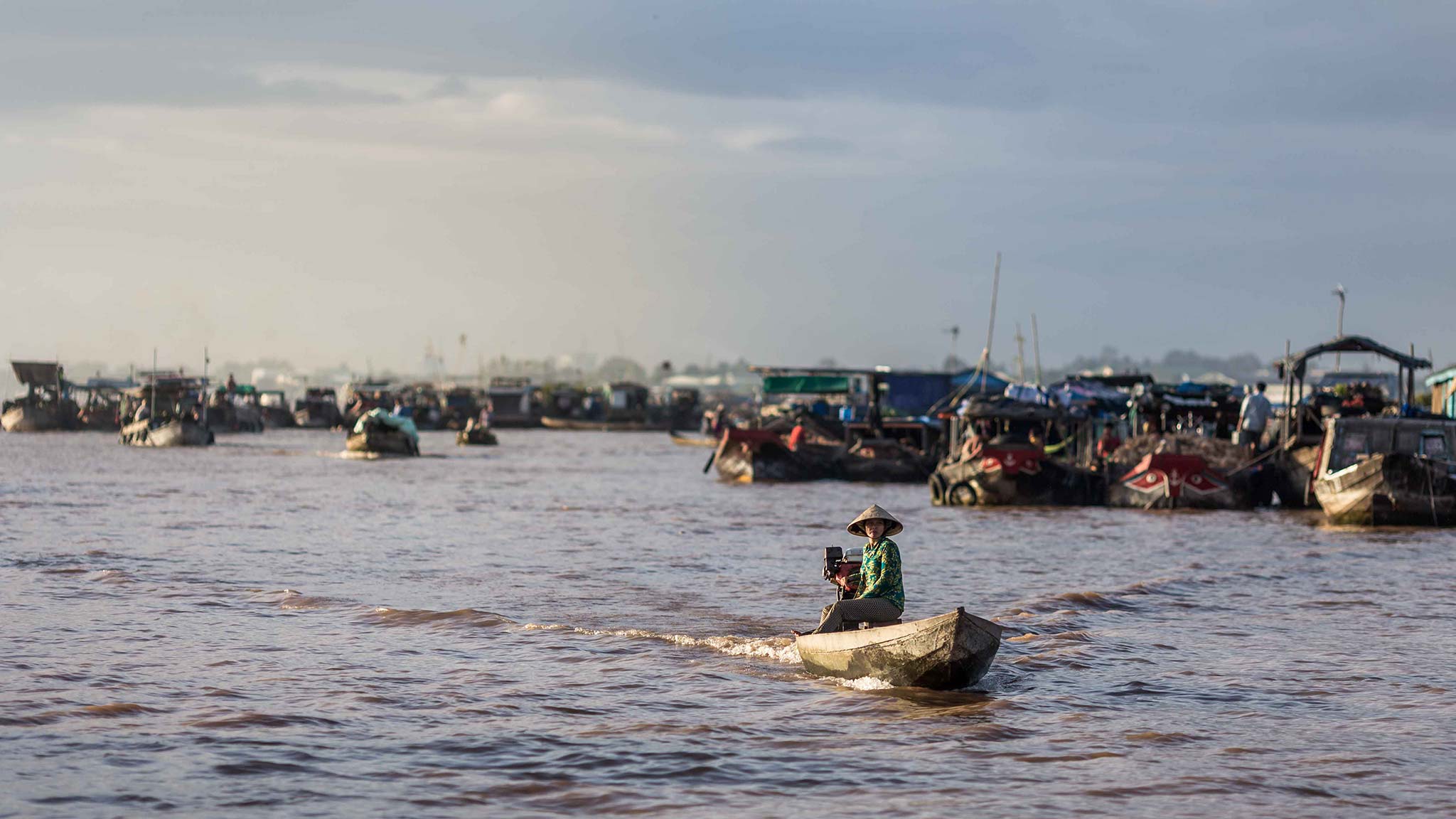 We'll spend the early morning capturing Long Xuyen floating market, one of Vietnam's most typical and largest market, stretching over one kilometer. The scarcity of tourists allows for a more authentic and easier contact with the local population. We will also pass through a Khmer floating village, where dozens of families live on traditional boathouses.
We'll then head directly to Can Tho airport and take a flight to Da Nang, continuing our adventure in Central Vietnam.
Upon arrival in Da Nang, we will hop on our private van and head north to Lang Co lagoon. We'll make a few photo stops along the way, notably to take in the many superb views from the Hai Van pass higher points. We'll be arriving just in time to catch the lagoon's fishermen chasing clams under the setting sun.
Dinner and night in Lang Co.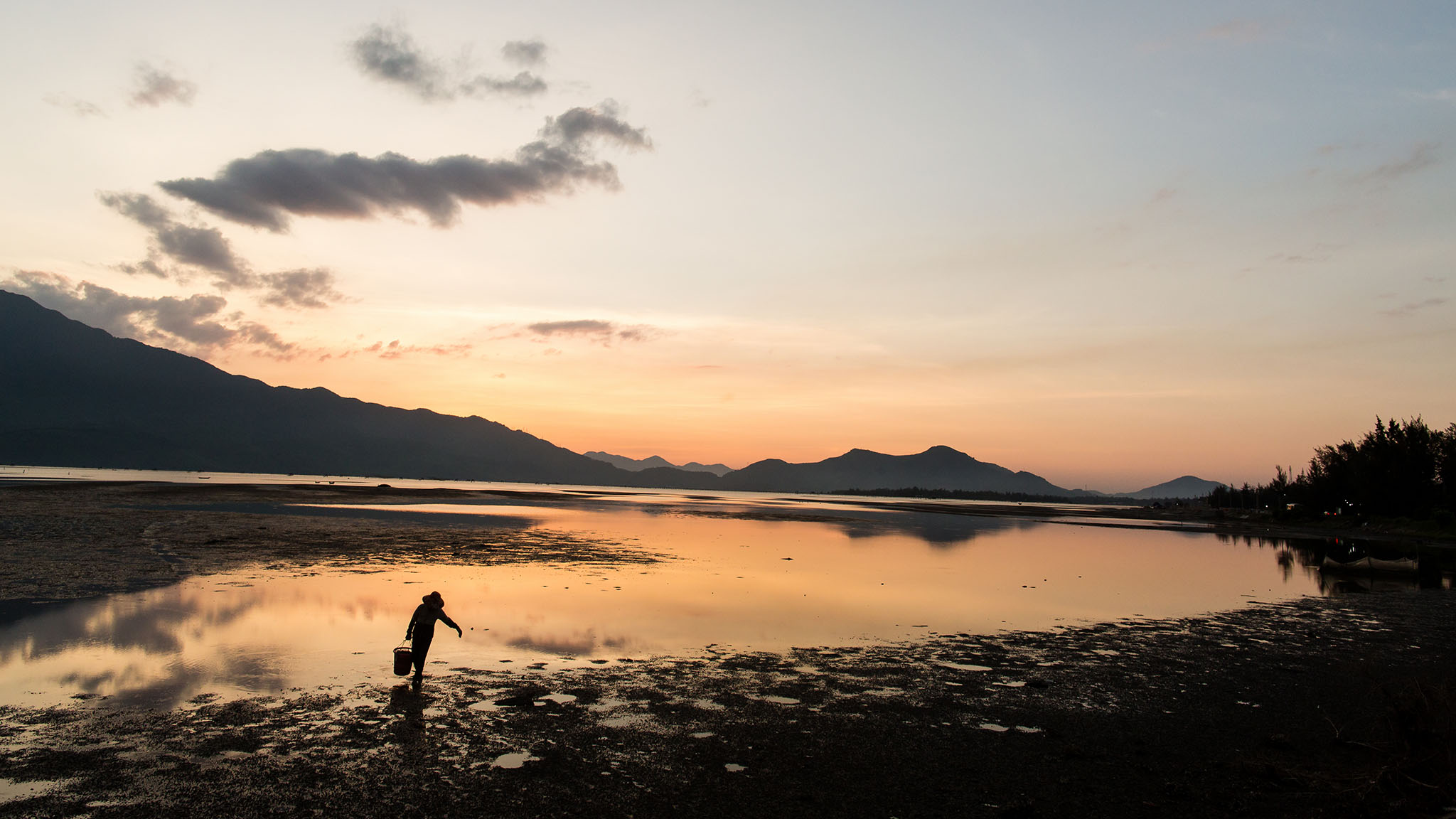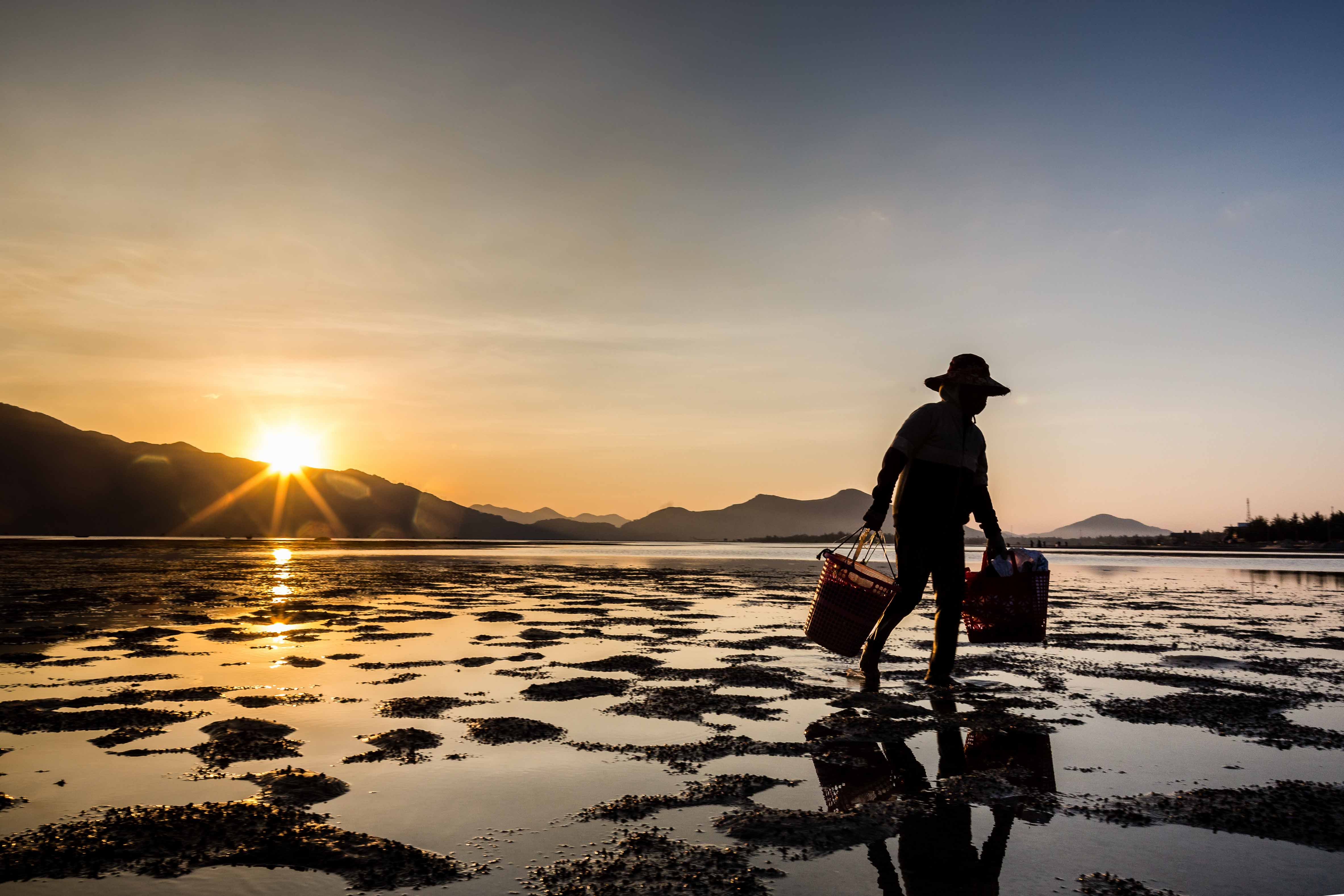 Day 5
● Phu Loc Lagoon
● 2 hours travelling / 5 hours photography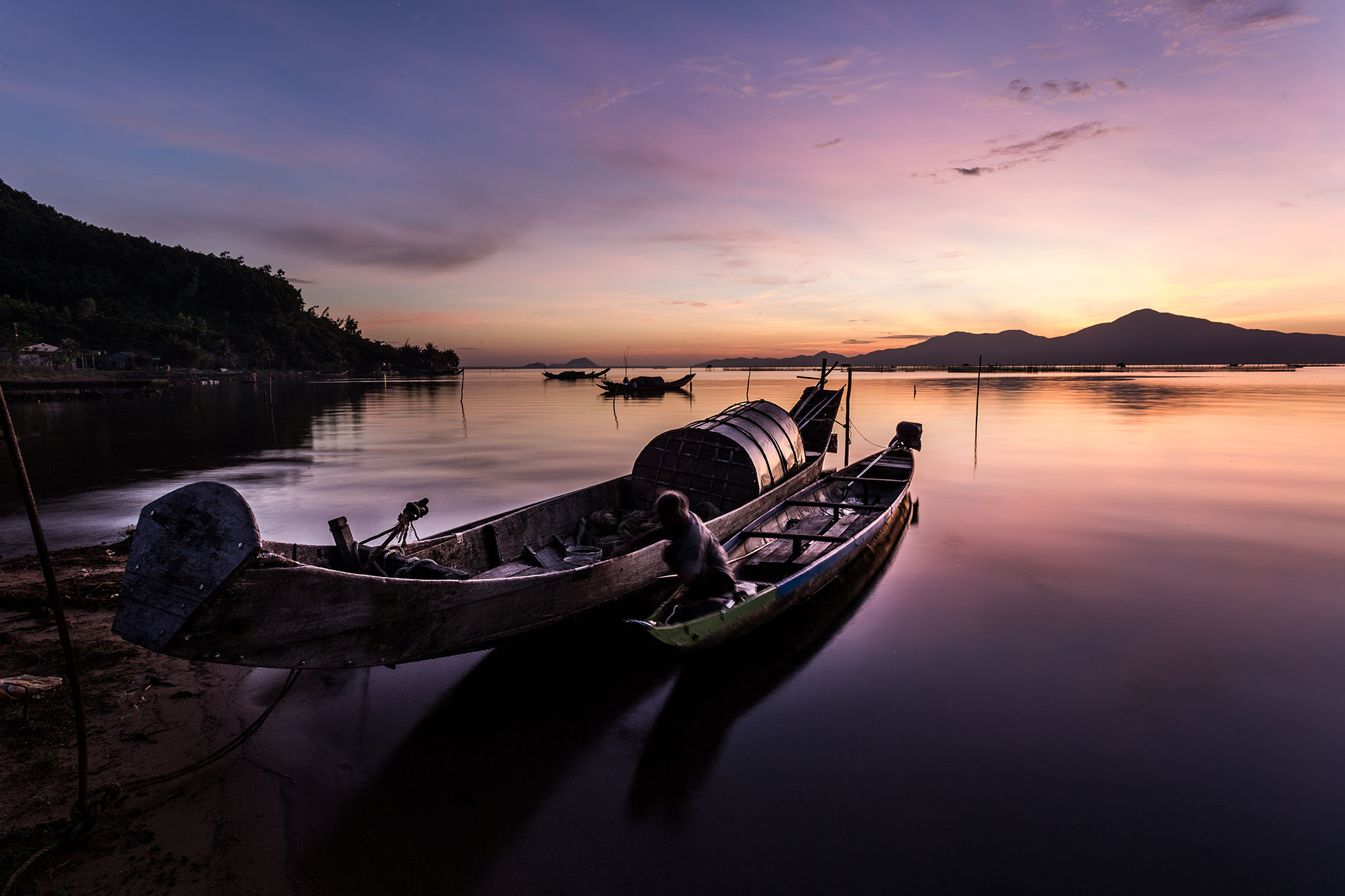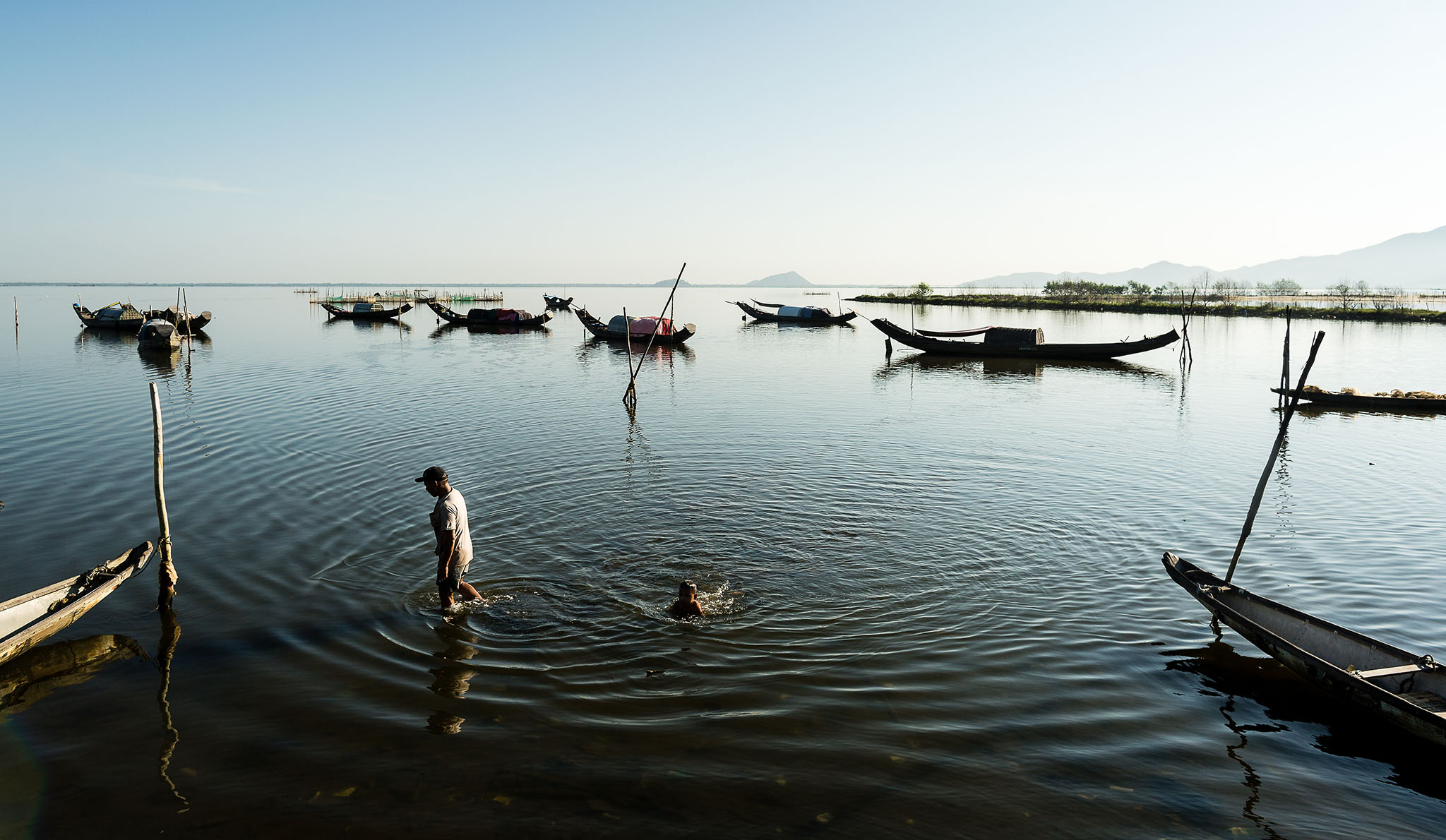 We will start our morning with a beautiful sunrise over the Phu Loc lagoon, the time when the fishermen are heading back from their night fishing excusions. We will then wander along the lagoon and the fishing village to witness the every day activities of the locals.
We'll spend the late afternoon and sunset chasing photo opportunities around the peaceful and scenic atmosphere of the lagoon.
Dinner and night in Lang Co.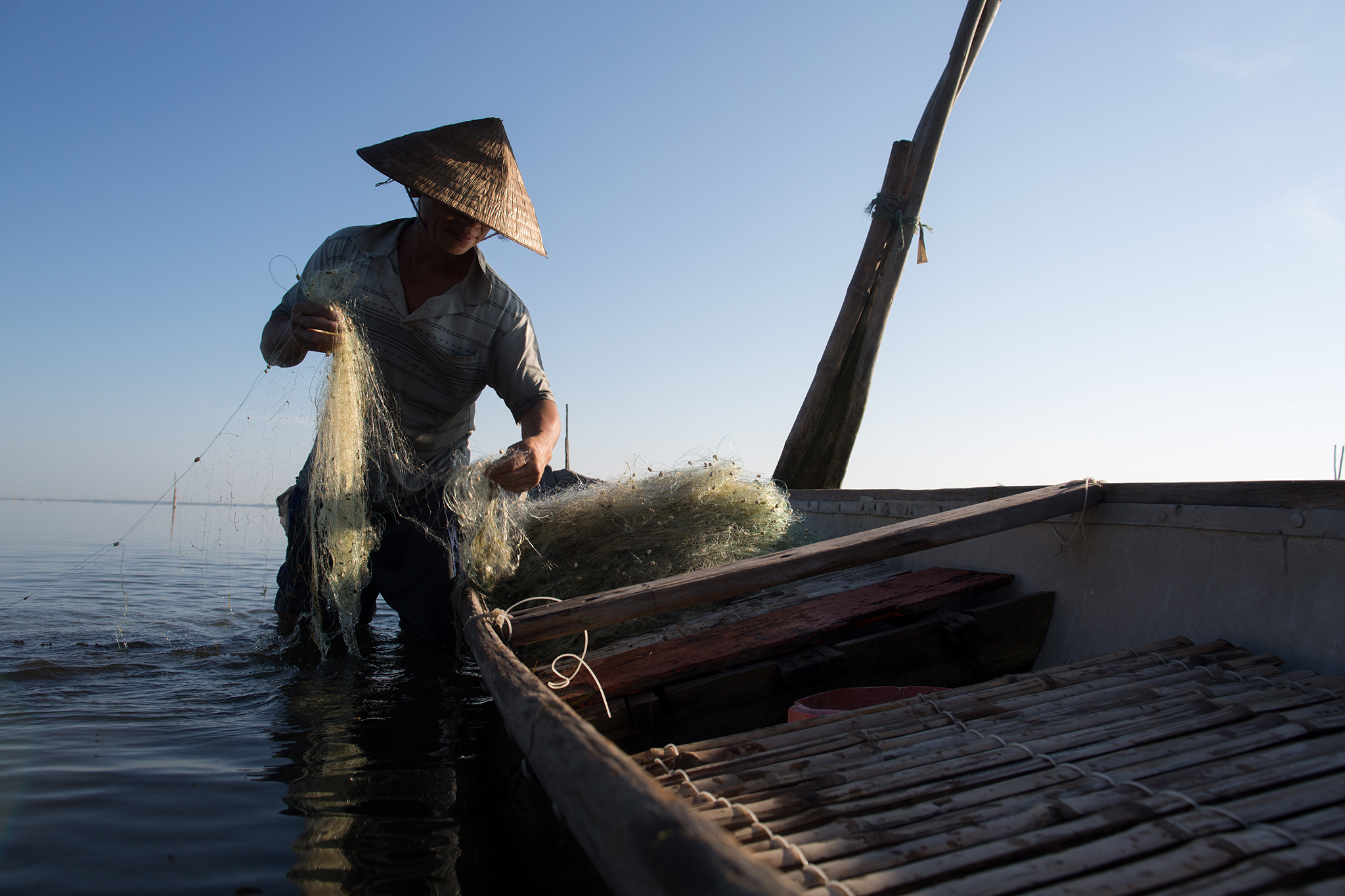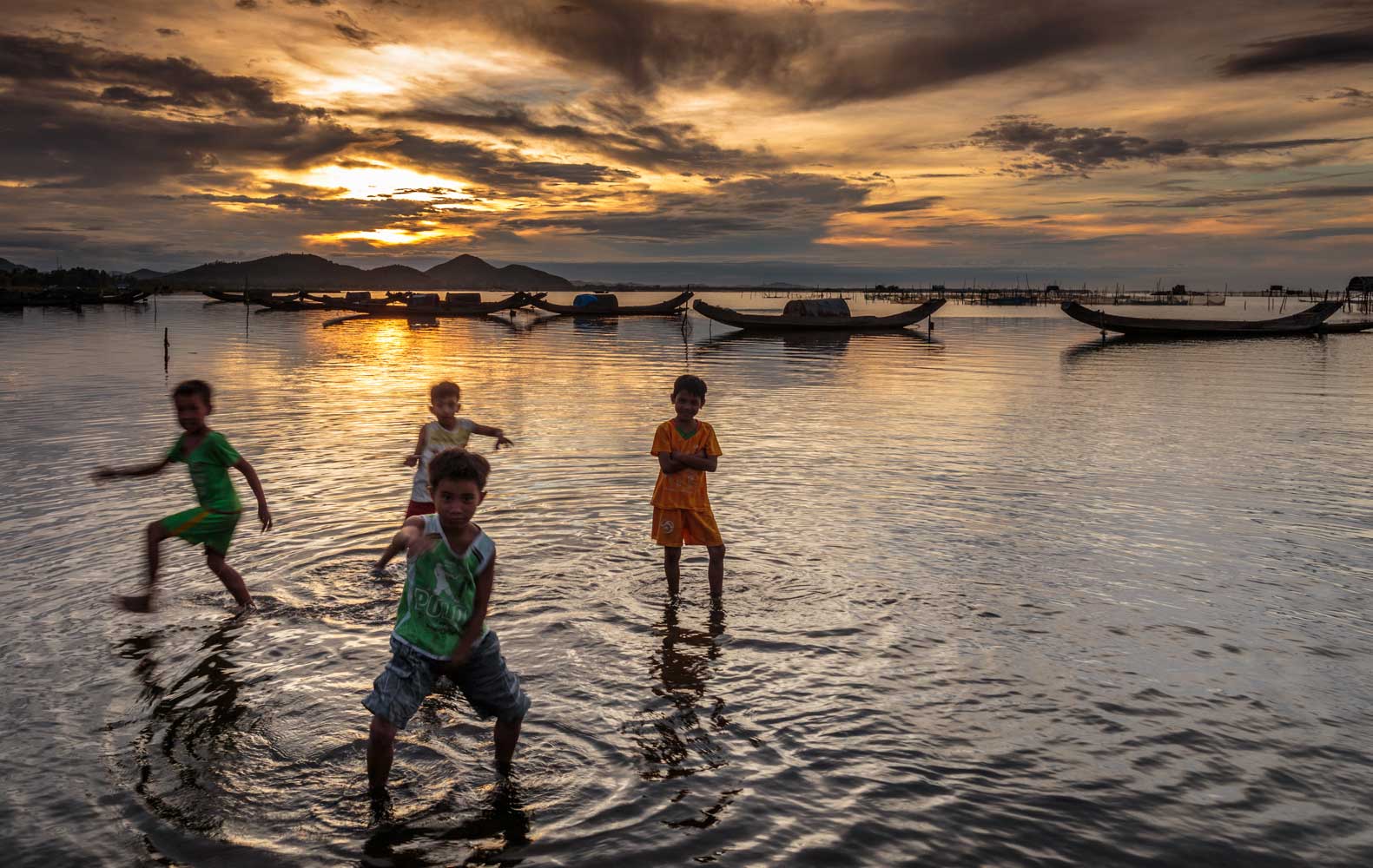 Day 6
● Phu Loc ▸ Fishing Village near Hoi An
● 3 hours travelling / 4 hours photography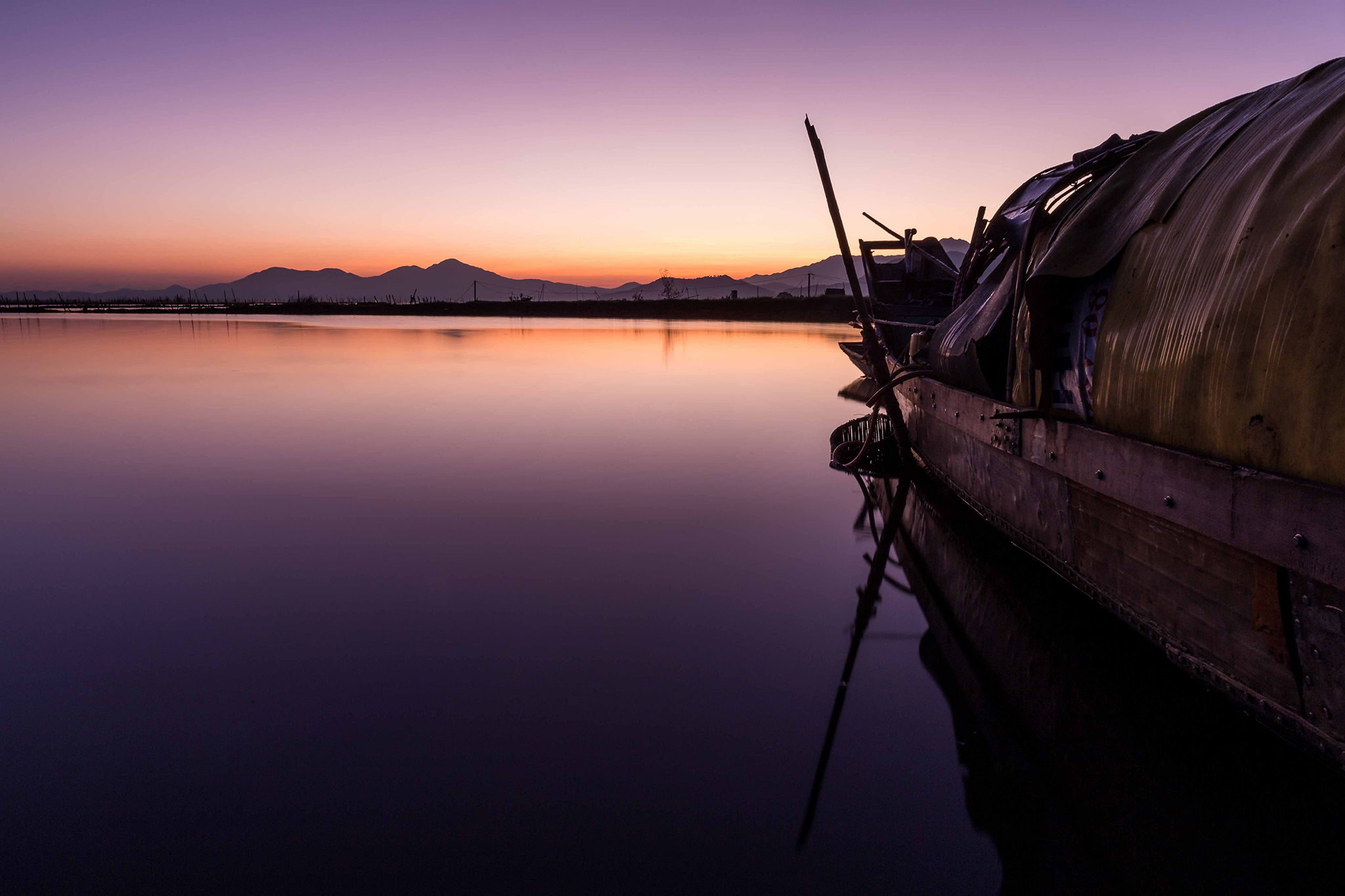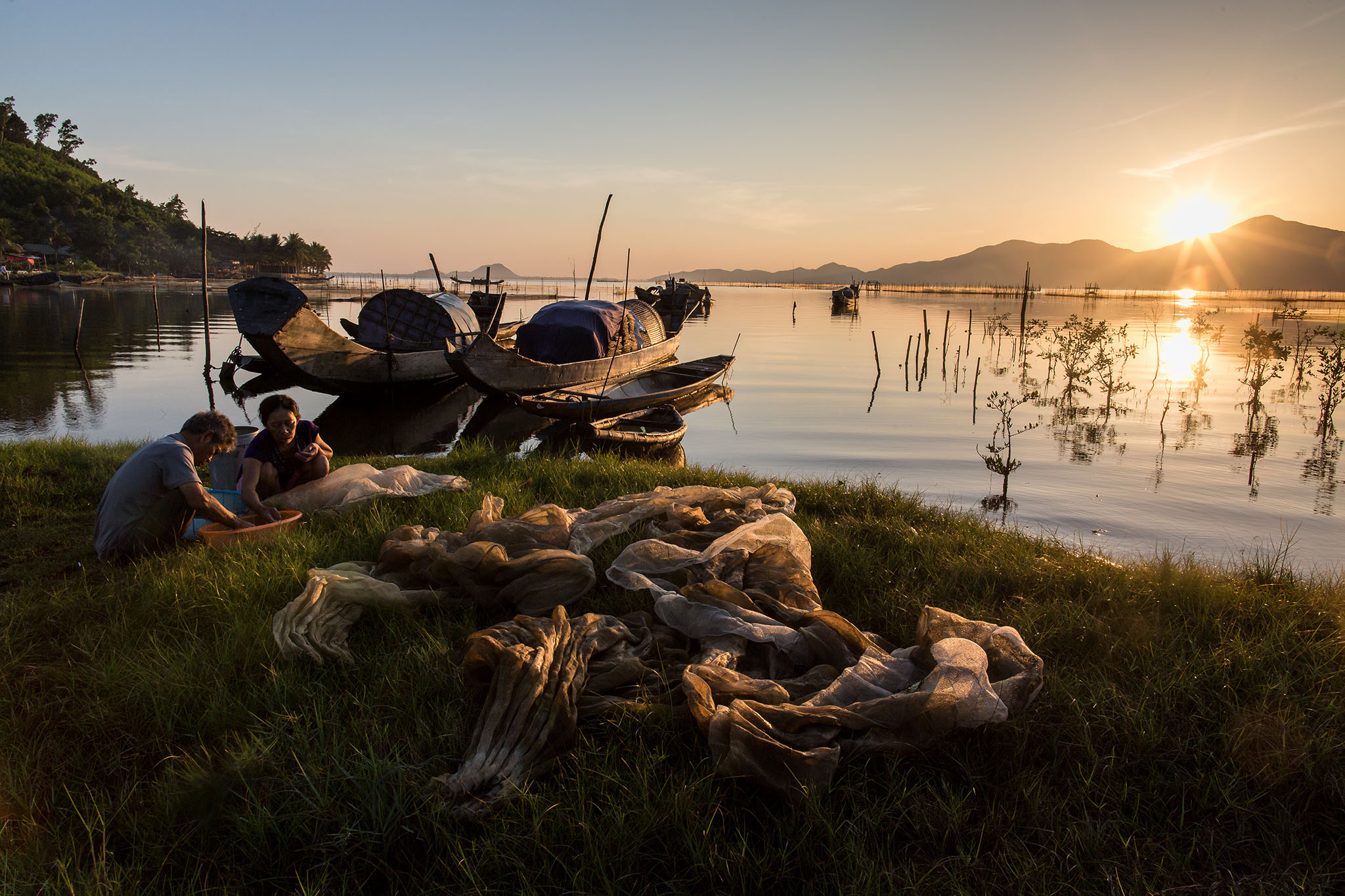 We will spend the morning in another great location by the shores of the Phu Loc lagoon, capturing one last slice of local life under the rising sun light.
After our lunch we will take the road to a fishing village around Hoi An and spend the late afternoon by the beach with the locals fixing their fishing boats and enjoying the beach.
Dinner and night near the fishing village.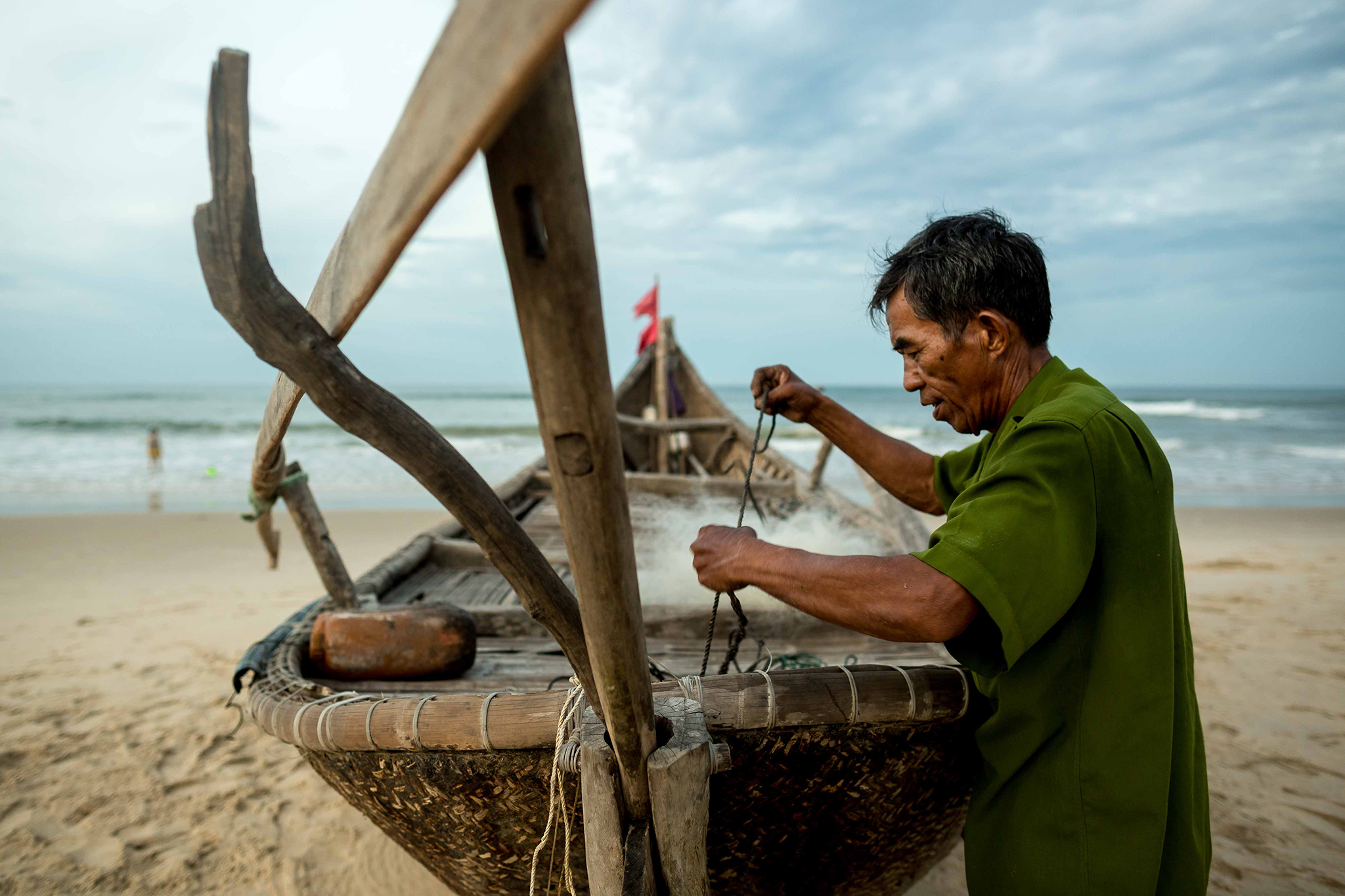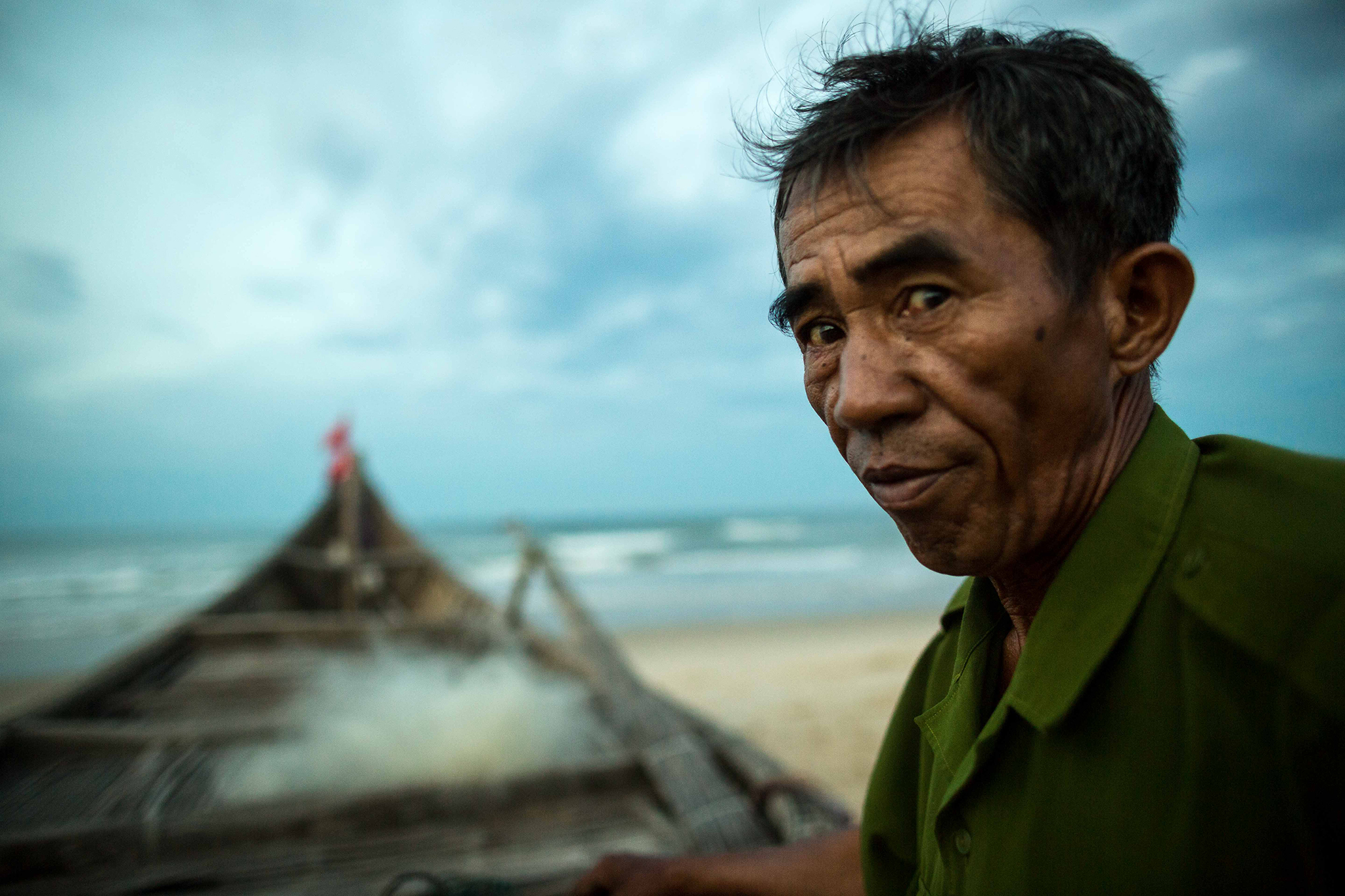 Day 7
● Fishing Village ▸ Hoi An
● 1.5 hours travelling / 5 hours photography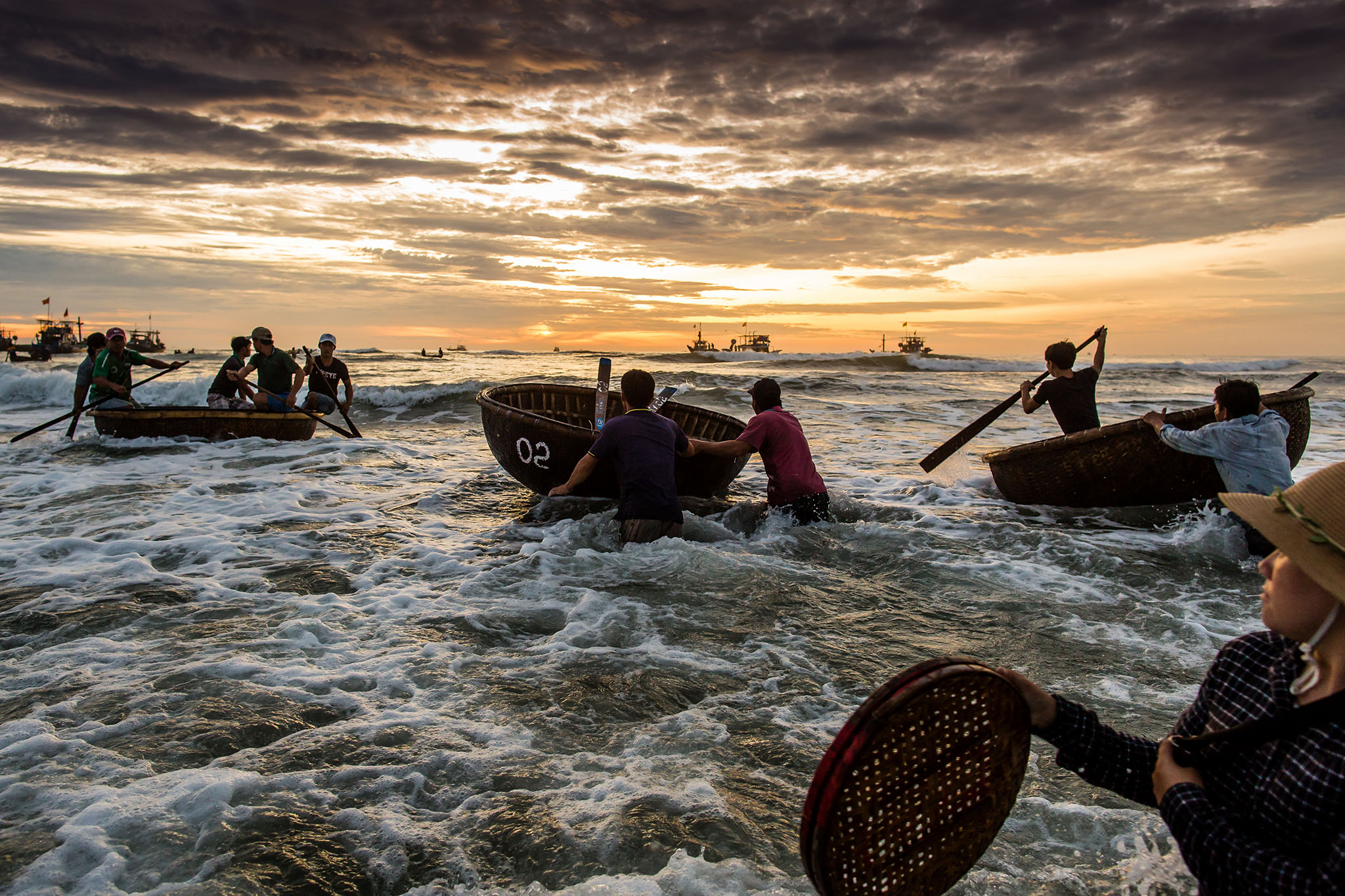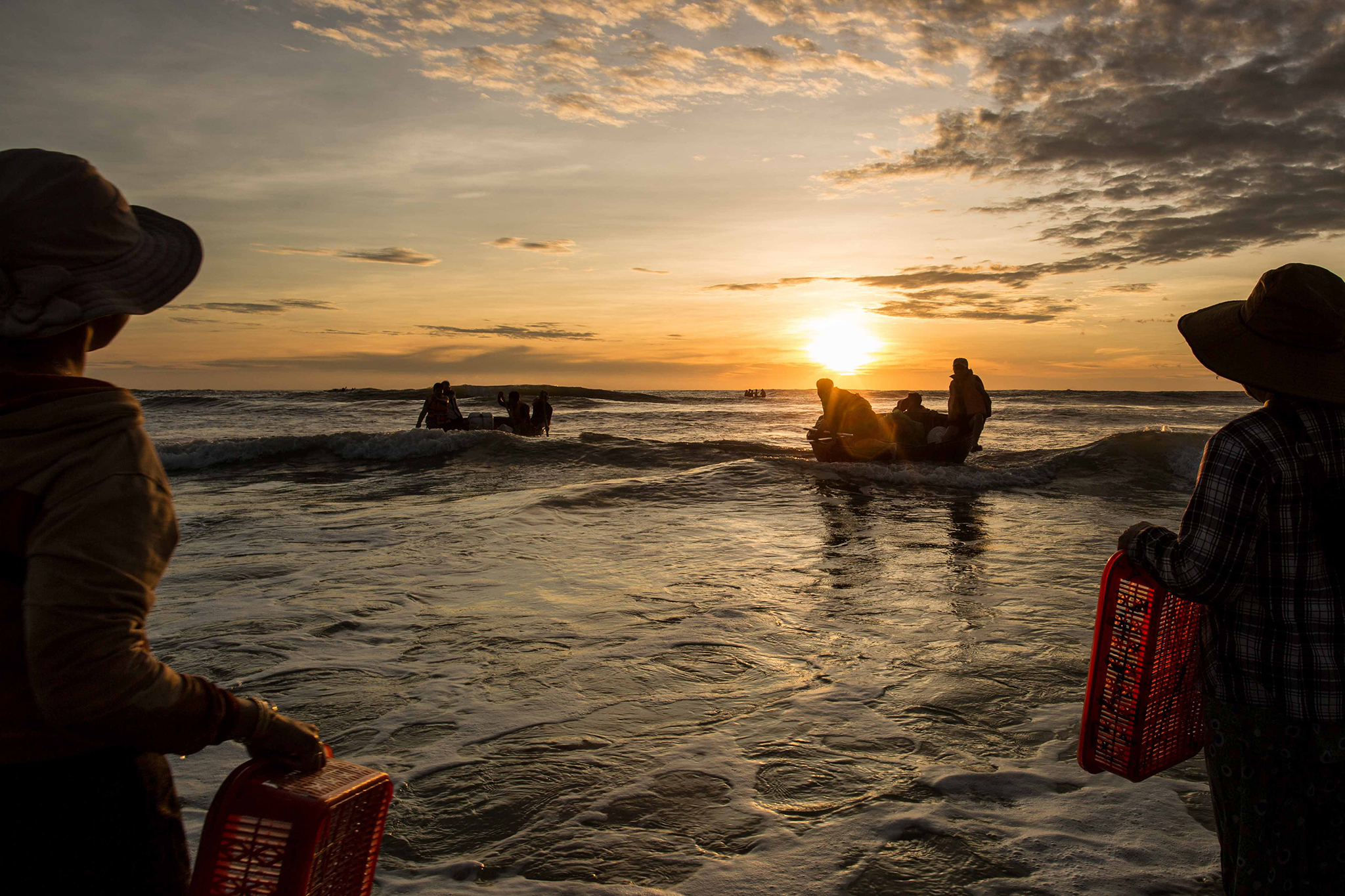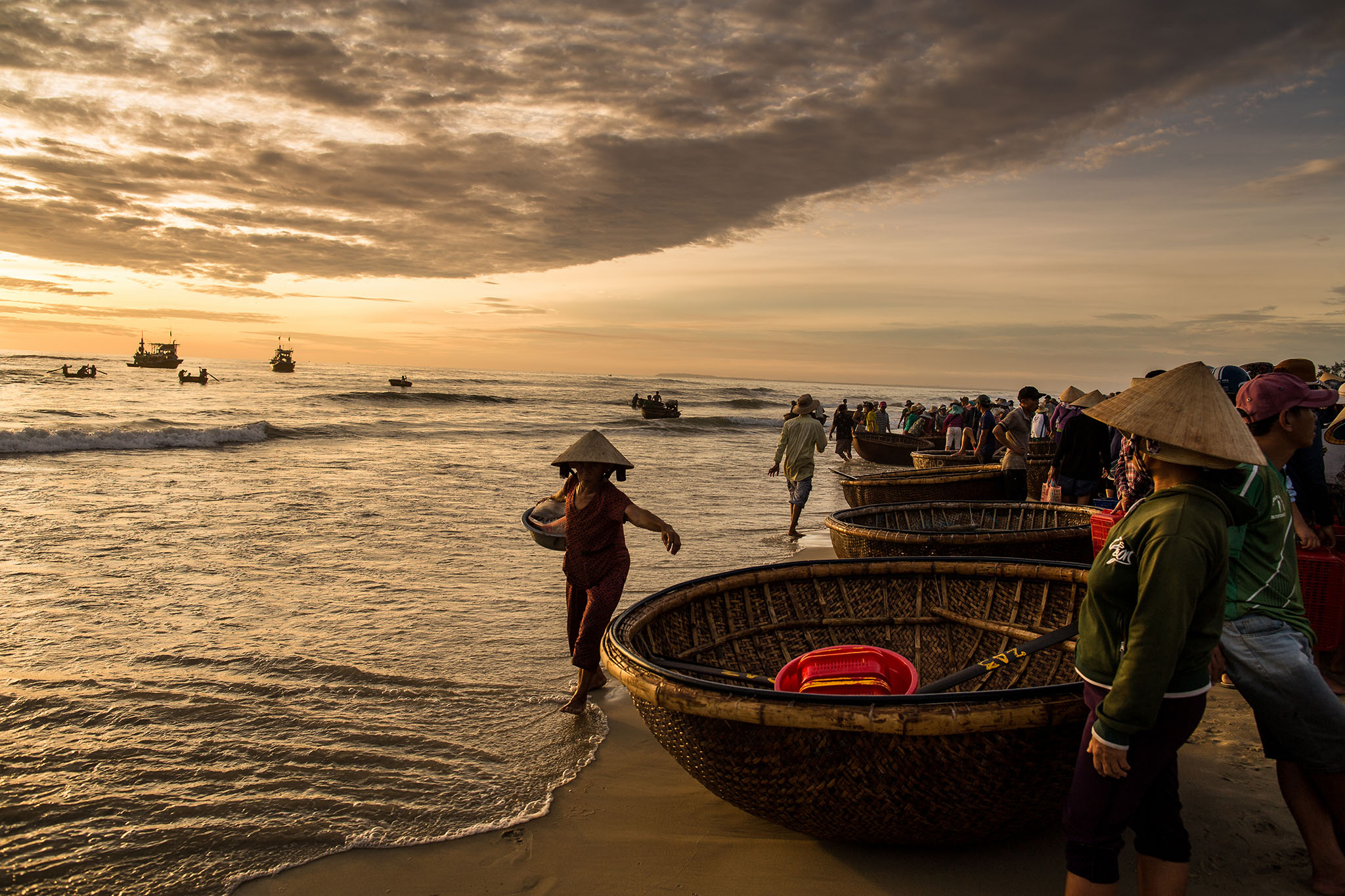 We will rise early to capture the fishing village vibrant morning activities by the beach and at sea, from sunrise to the early golden hours – one of our favorite mornings of this tour!
In the afternoon we will head to Hoi An and stop to capture Hoi An's charming countryside and the farmers going about their daily activities.
Dinner and night in Hoi An.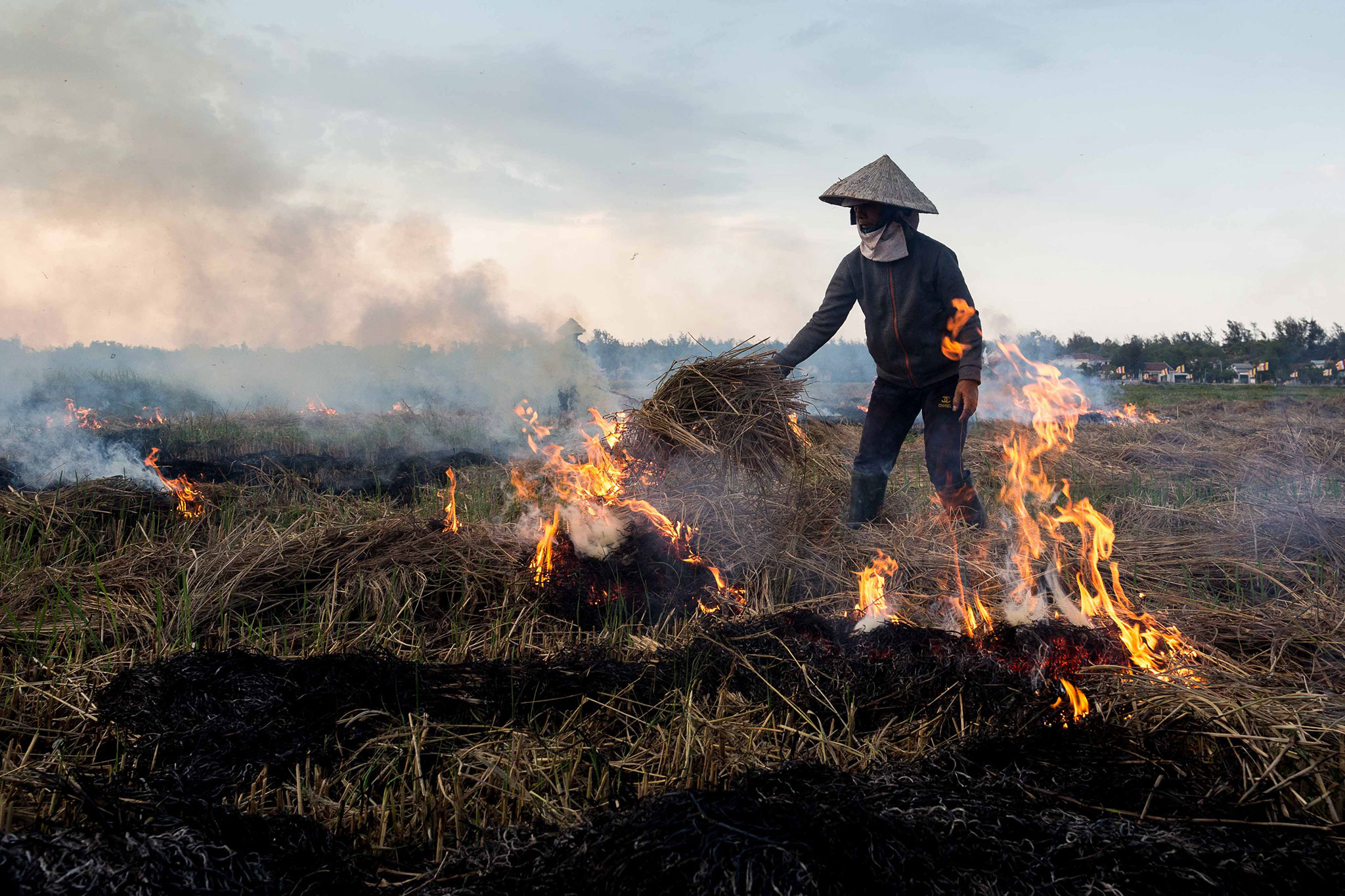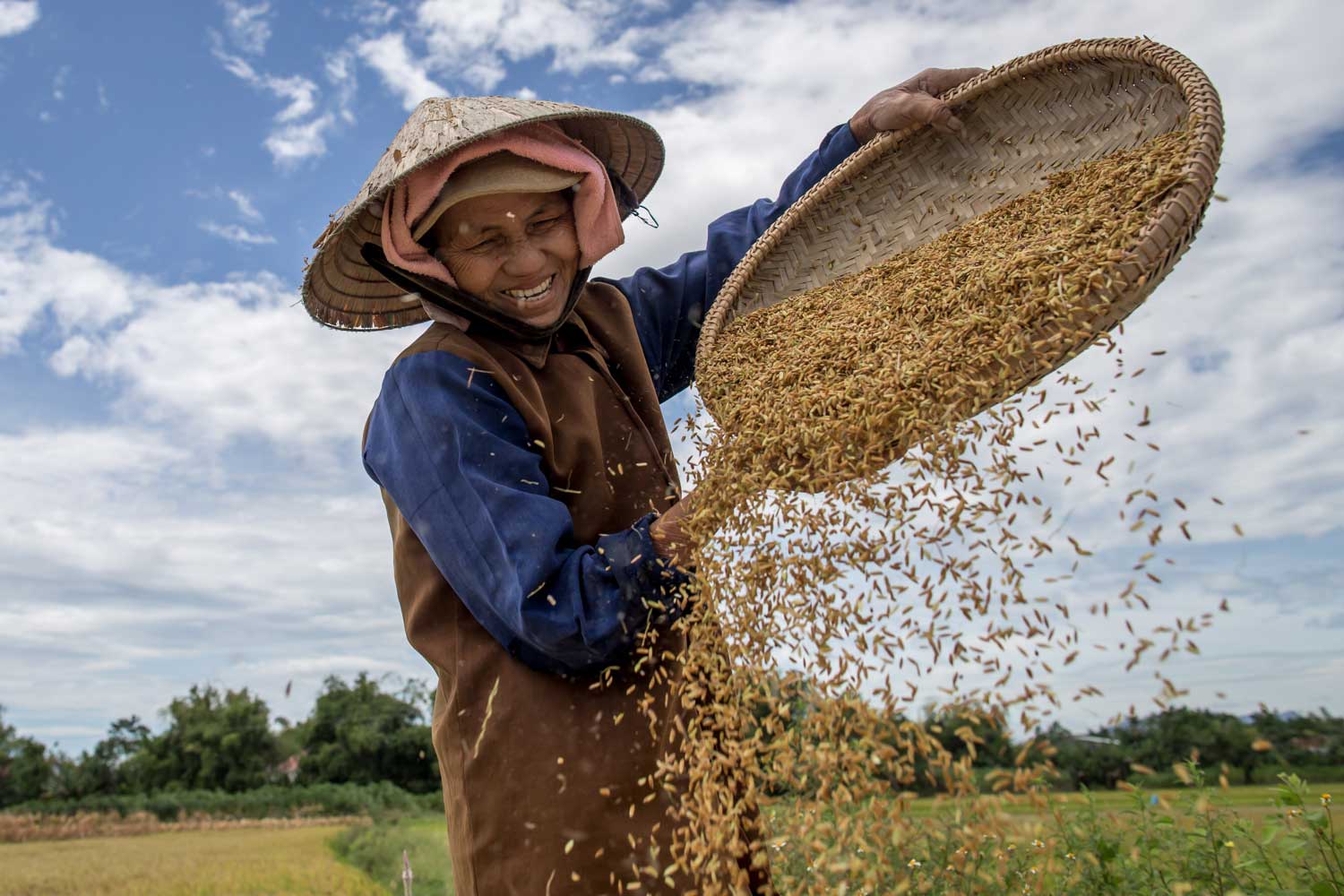 Day 8
● Hoi An ▸ Da Nang ▸ Hanoi
● 4 hours travelling / 3 hours photography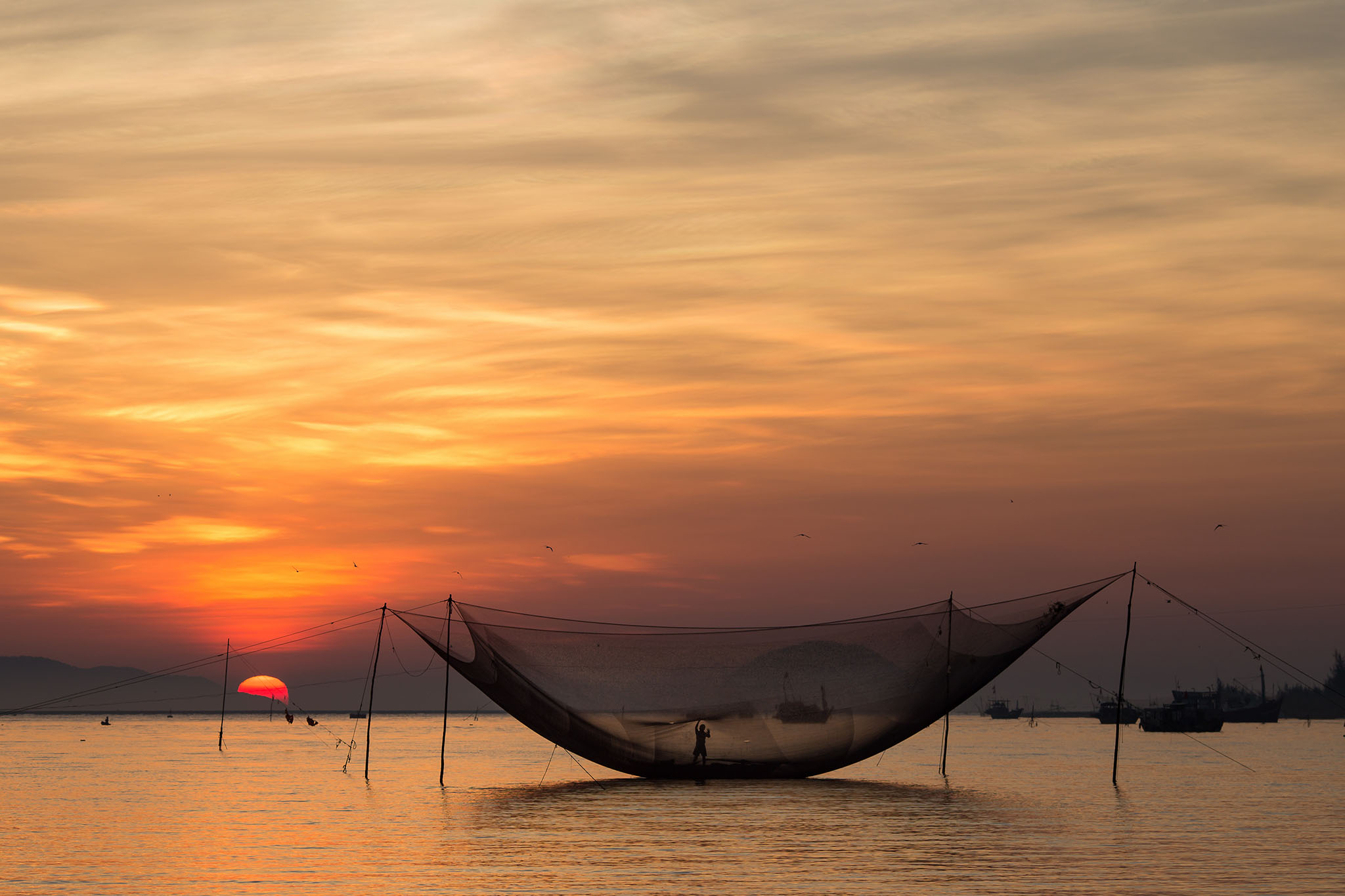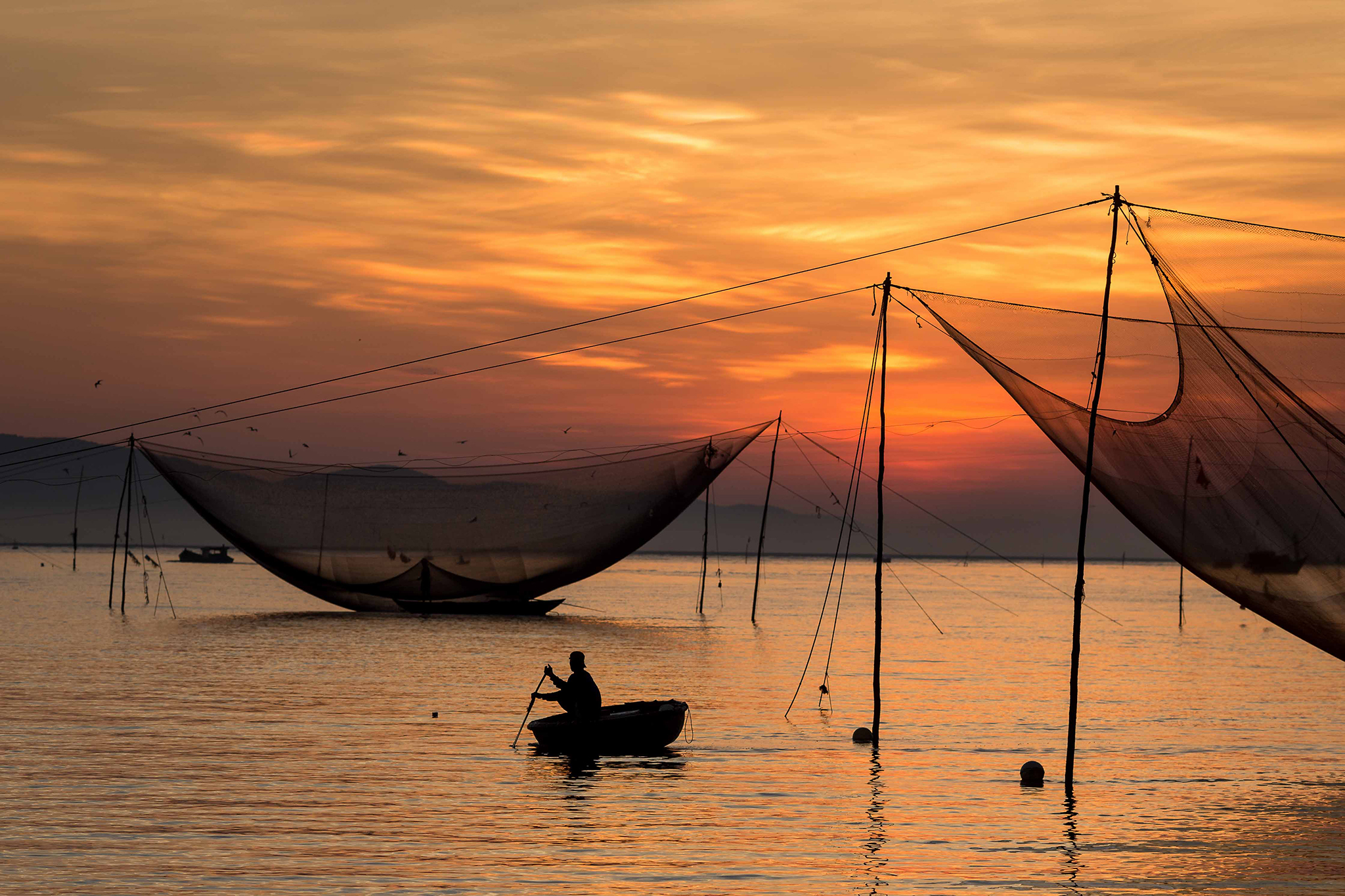 We'll hop on an early boat ride to visit the majestic overhanging square fishing nets, capturing the local fishermen harvesting their night catch at dawn, making for a gorgeous red infused backdrop.
This afternoon we will flight to Hanoi.
Dinner and night in Hanoi.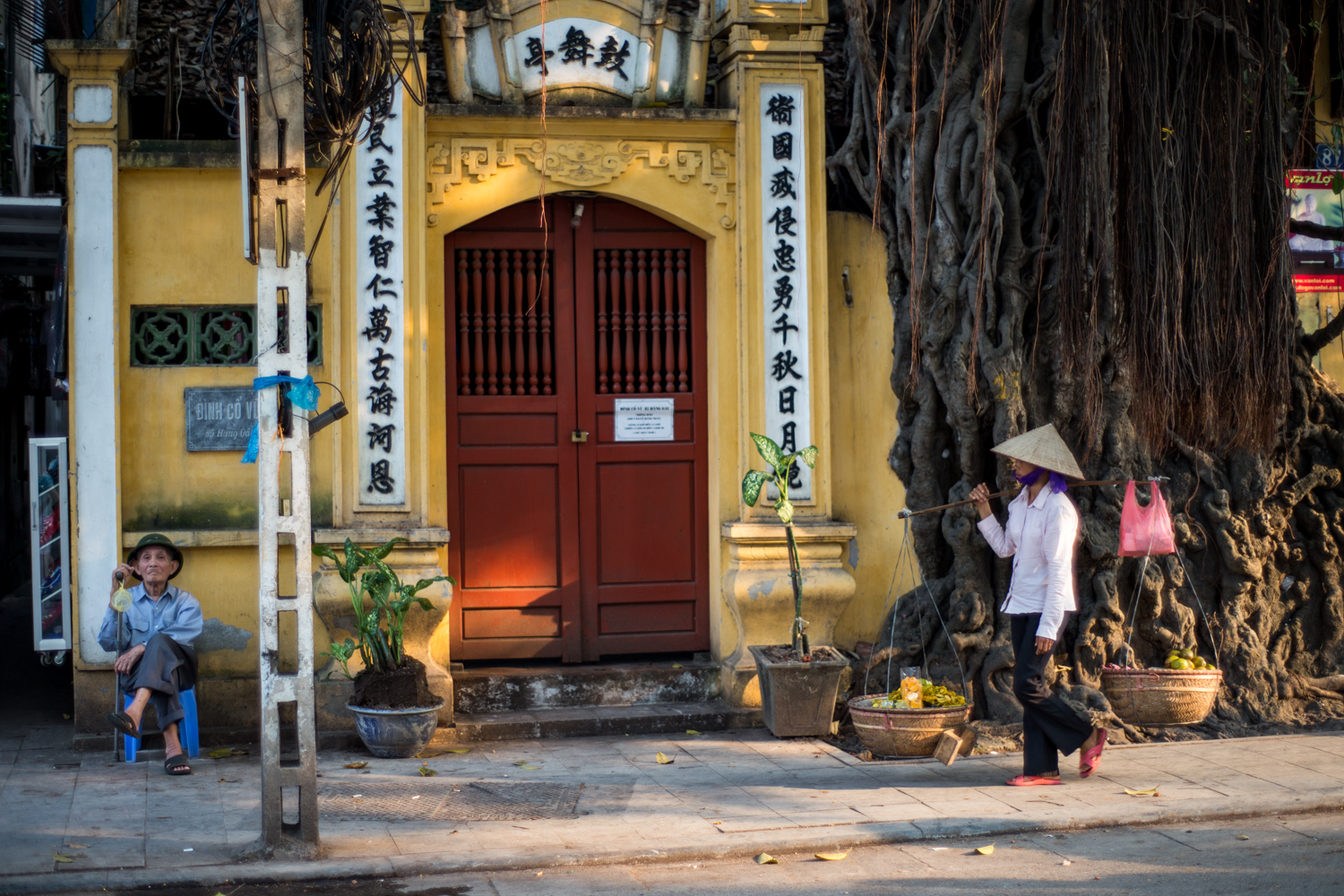 Day 9
● Hanoi ▸ Quan Ba
● 7 hours travelling / 1 hour photography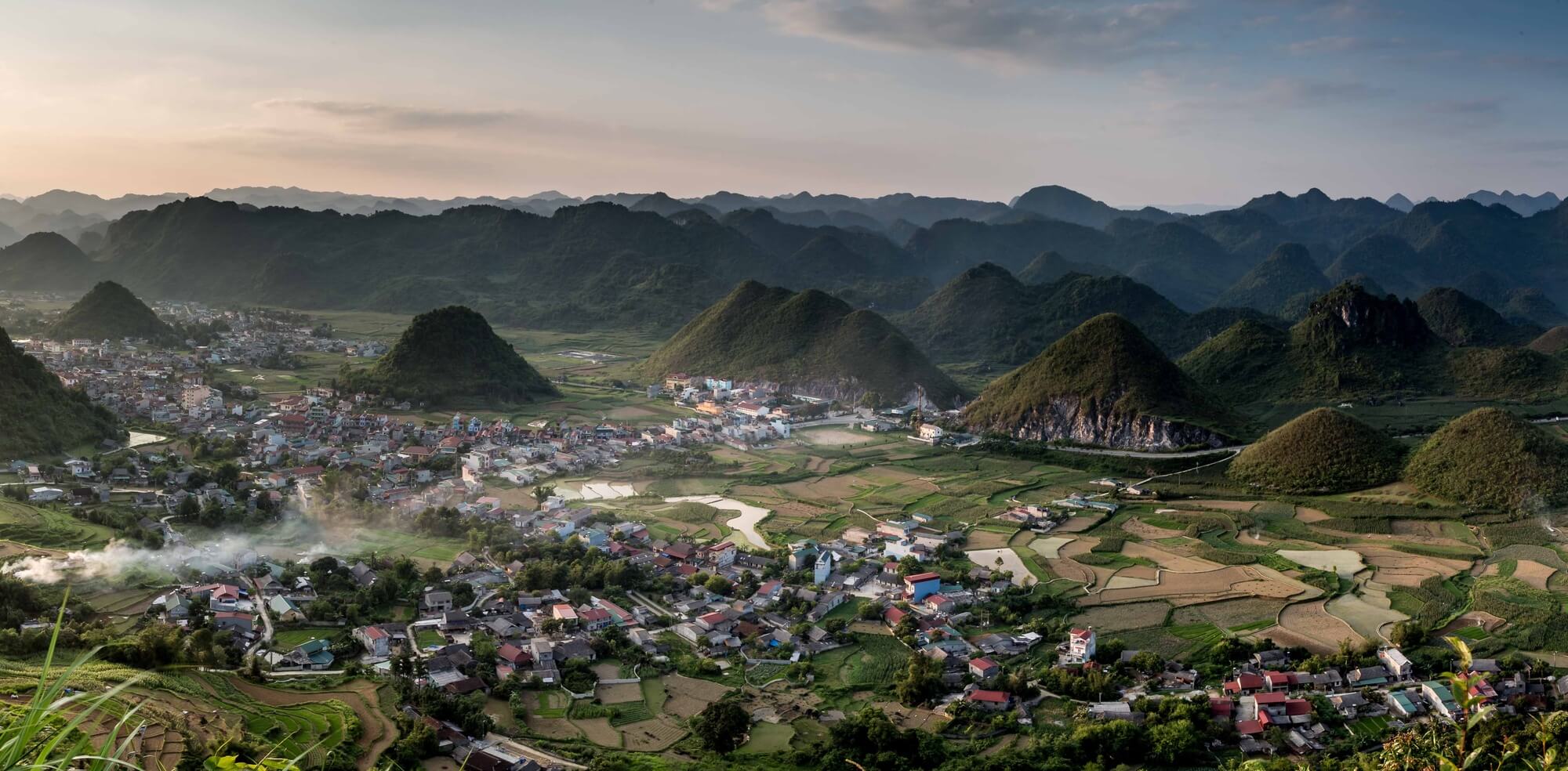 We will leave Hanoi early in the morning to reach Quan Ba in the late afternoon. As we'll move towards our destination, the sceneries will become increasingly spectacular: stunning hilly landscapes, corn and manioc fields, traditional tea plantations, until reaching Ha Giang town, where we'll come upon our first rice terraces.
Just before Quan Ba, we will pass the "Heaven's Gate", a high point with mountains stretching to the horizon, marking the entrance to Dong Ba Karst Plateau, listed in UNESCO Global Geoparks Network. We'll attempt to make the most of this magnificent point of view, and use it as a premium training ground for landscape photography, hopefully helped by a nice weather.
Dinner and night in our Red Dao eco-lodge.
Day 10
● Quan Ba ▸ Pho Cao ▸ Dong Van
● 3.5 hours travelling / 4 hours photography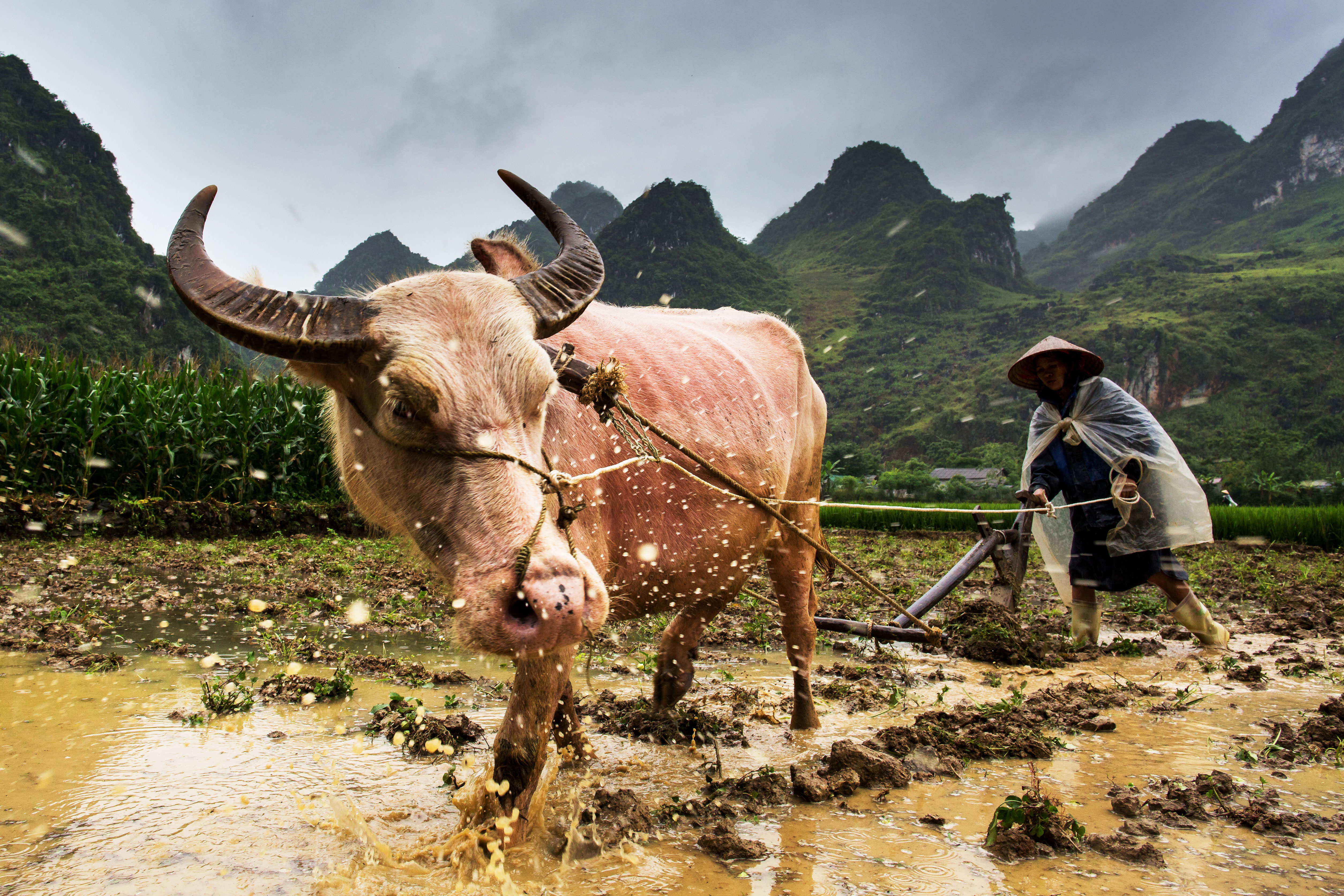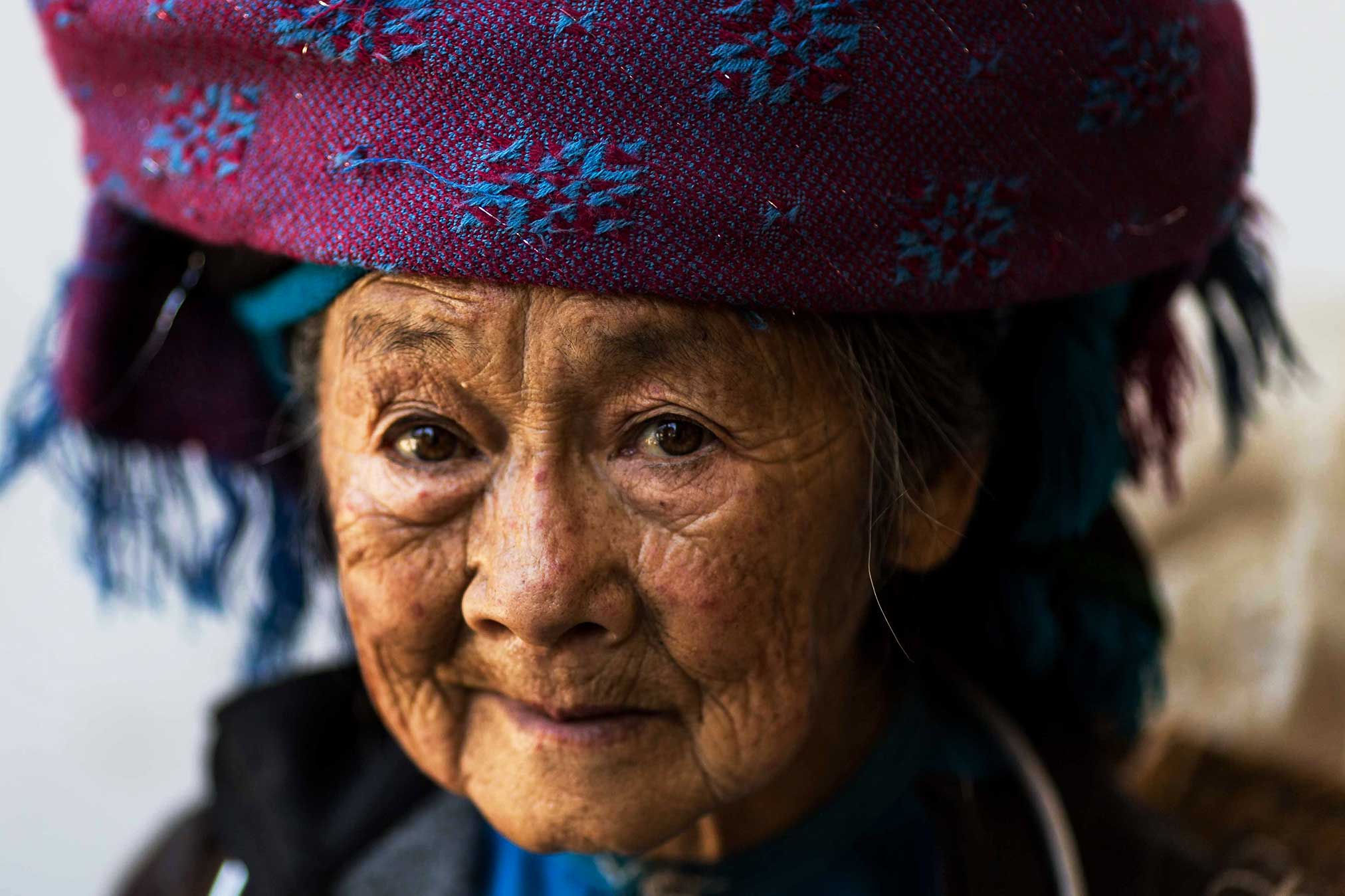 We'll spend the early morning in the rice fields around Quan Ba, capturing the farmer's field activities. We will then go exploring Dong Van Plateau, an extremely wild region made of limestone pitons and black granite needles, making for a truly unique and breathtaking panorama.
After lunch in Yen Minh, we will head to Pho Cao, a superb H'mong village spotted with 200 years old houses, my favorite village in the area! We'll seek inspiration in composing with this charming location and the villagers going about daily occupations remnants of another age, before setting off for Dong Van and arrive there in the late afternoon.
Dinner and night in Dong Van.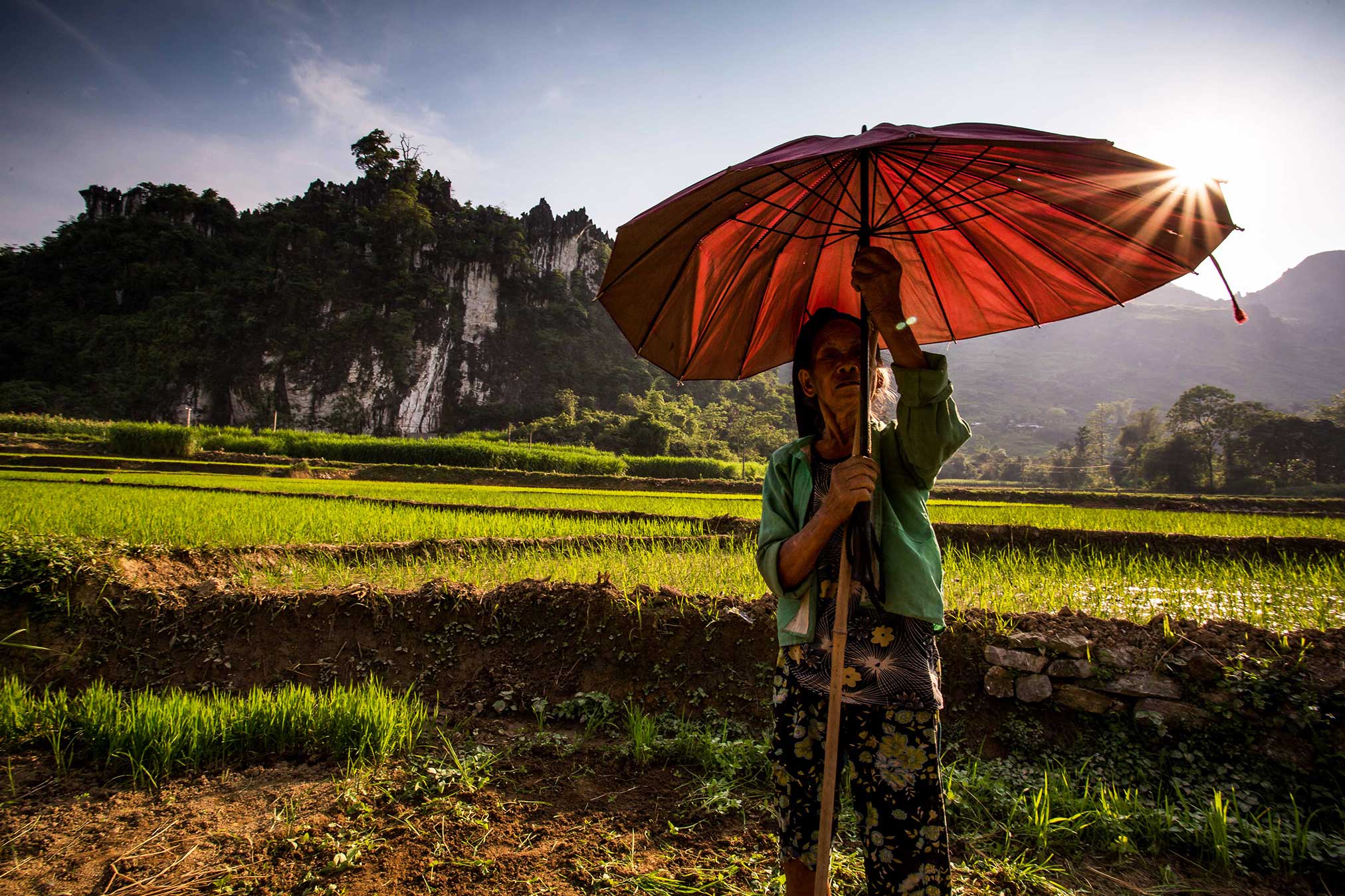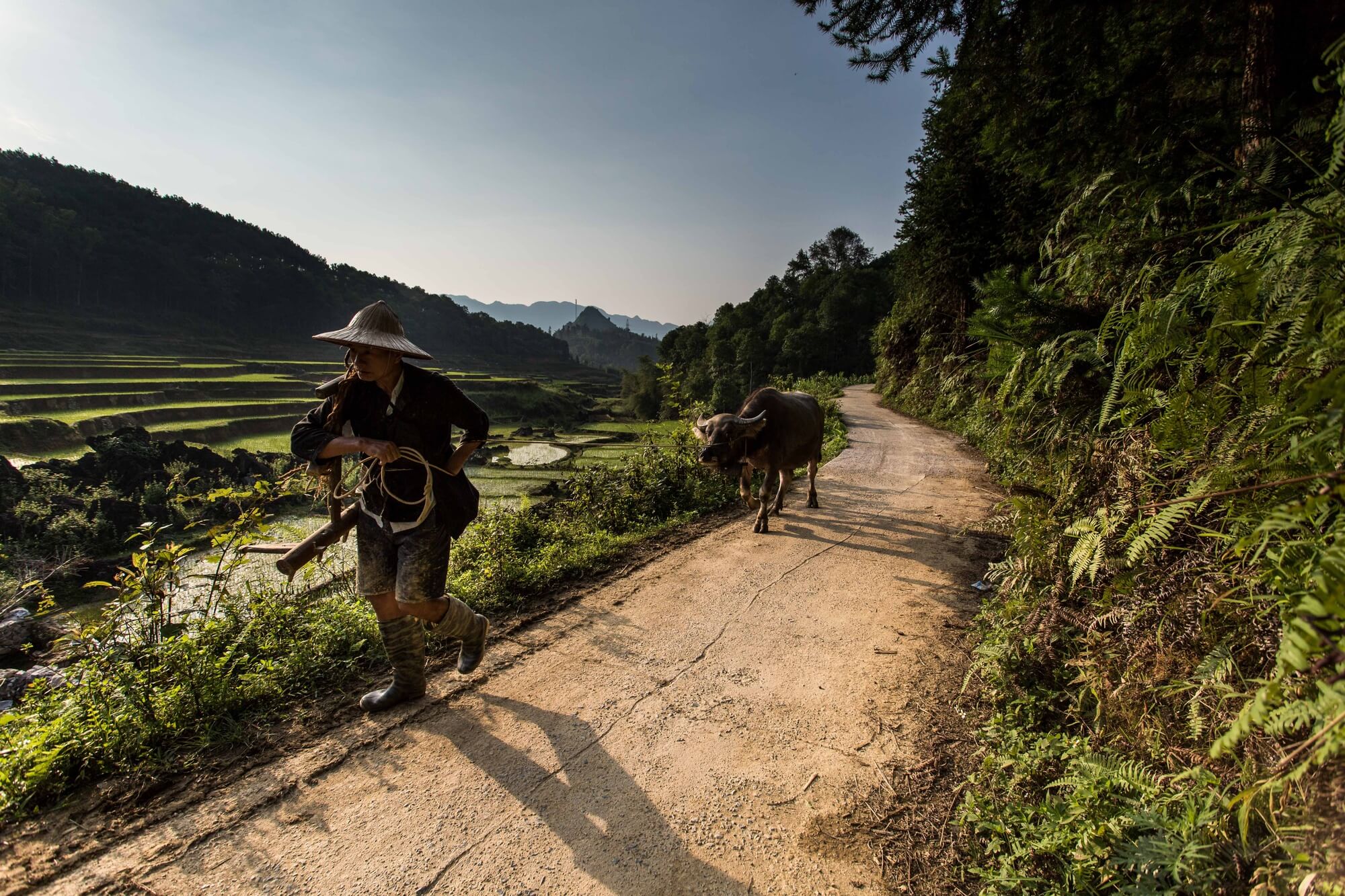 Day 11
● Dong Van ▸ Meo Vac
● 2 hours travelling / 6 hours photography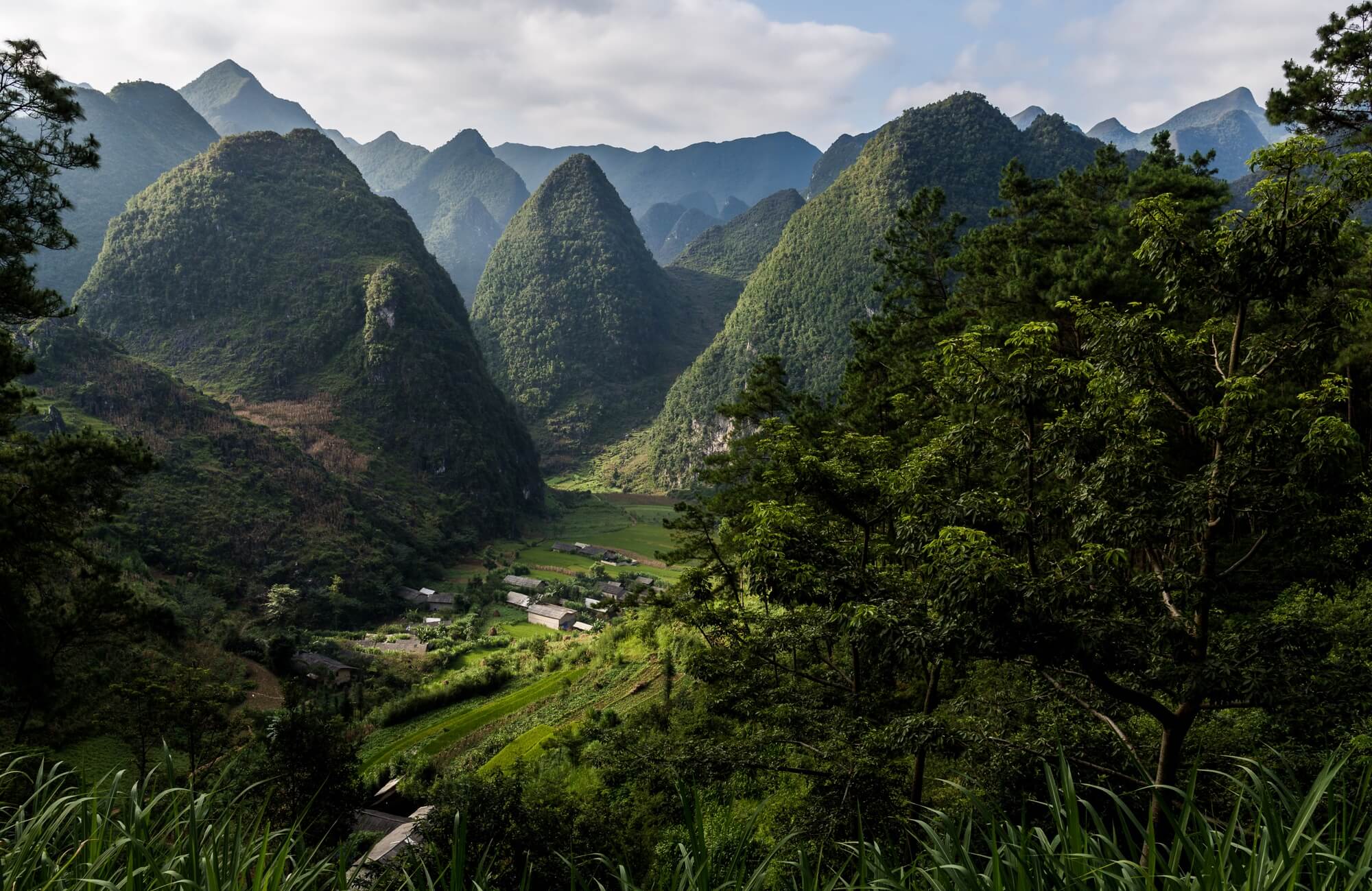 We will start the day capturing the sunrise over the rice fields of the Dong Van valley. In May, Dong Van's rice fields are not cultivated yet, and thanks to the play of light and morning shadows, the veins of the terraces form a remarkable textured landscape.
We'll have plenty more to do on that morning, as we'll also visit two dominical markets, linked together by one of the most iconic road in Vietnam: better get your gear ready! Every Sunday, ethnic minorities of many different groups leave their home villages very early in the morning to reach Dong Van market, a place to trade merchandises but also a gathering site to socialize and meet with others.
We will then head to Meo Vac, home to the Black H'mong Eagle's Nest. Upon arrival we'll explore the livestock market, a one of its kind location in the Ha Giang province, where between 400 and 1000 cattle are traded during the course of the morning, along with many horses, pigs and dogs. We will then visit the main market.
After lunch, we will wander around Meo Vac, before heading to Ma Pi Leng passage. We'll be following a sinuous road meandering through the mountain sides, offering a great variety of landscapes, point of views and opportunities for photography stops. Finally, after getting through the passage, we'll be greated by a majestic view, overlooking a vertiginous canyon and the No Que River gorges further down.
Dinner and night at the Auberge de Meo Vac eco-resort.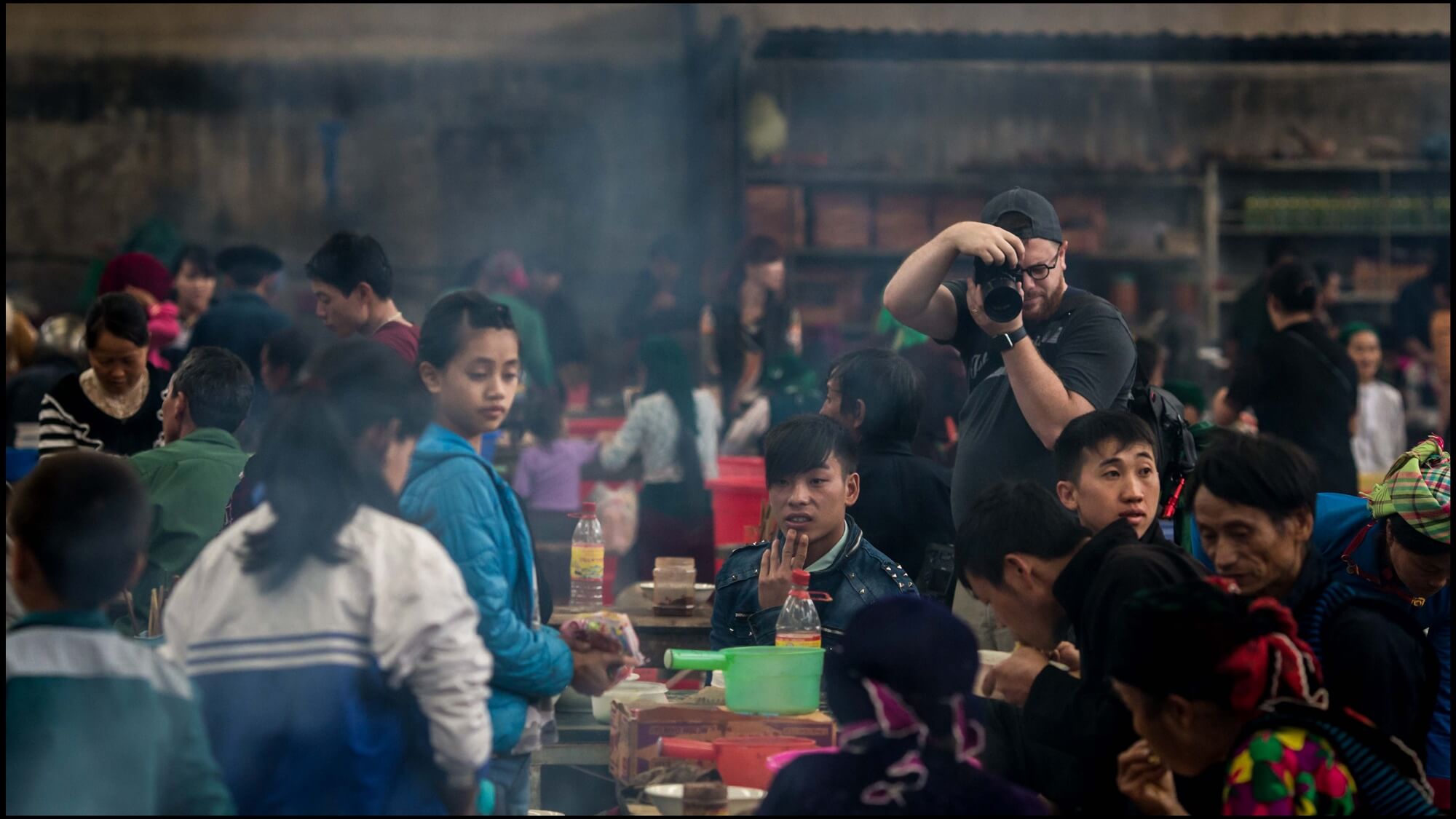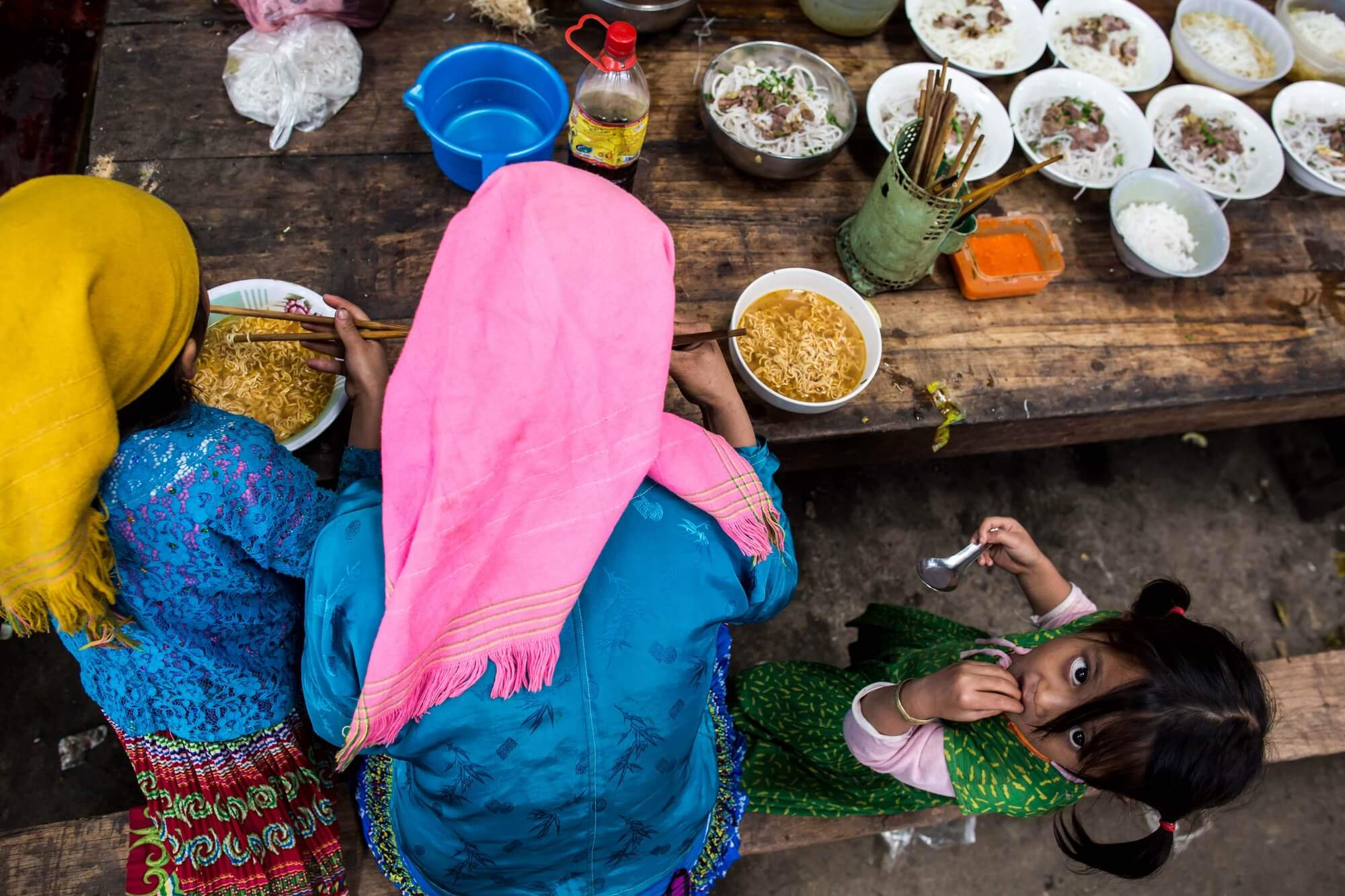 Day 12
● Meo Vac
● 1 hour travelling / 6 hours photography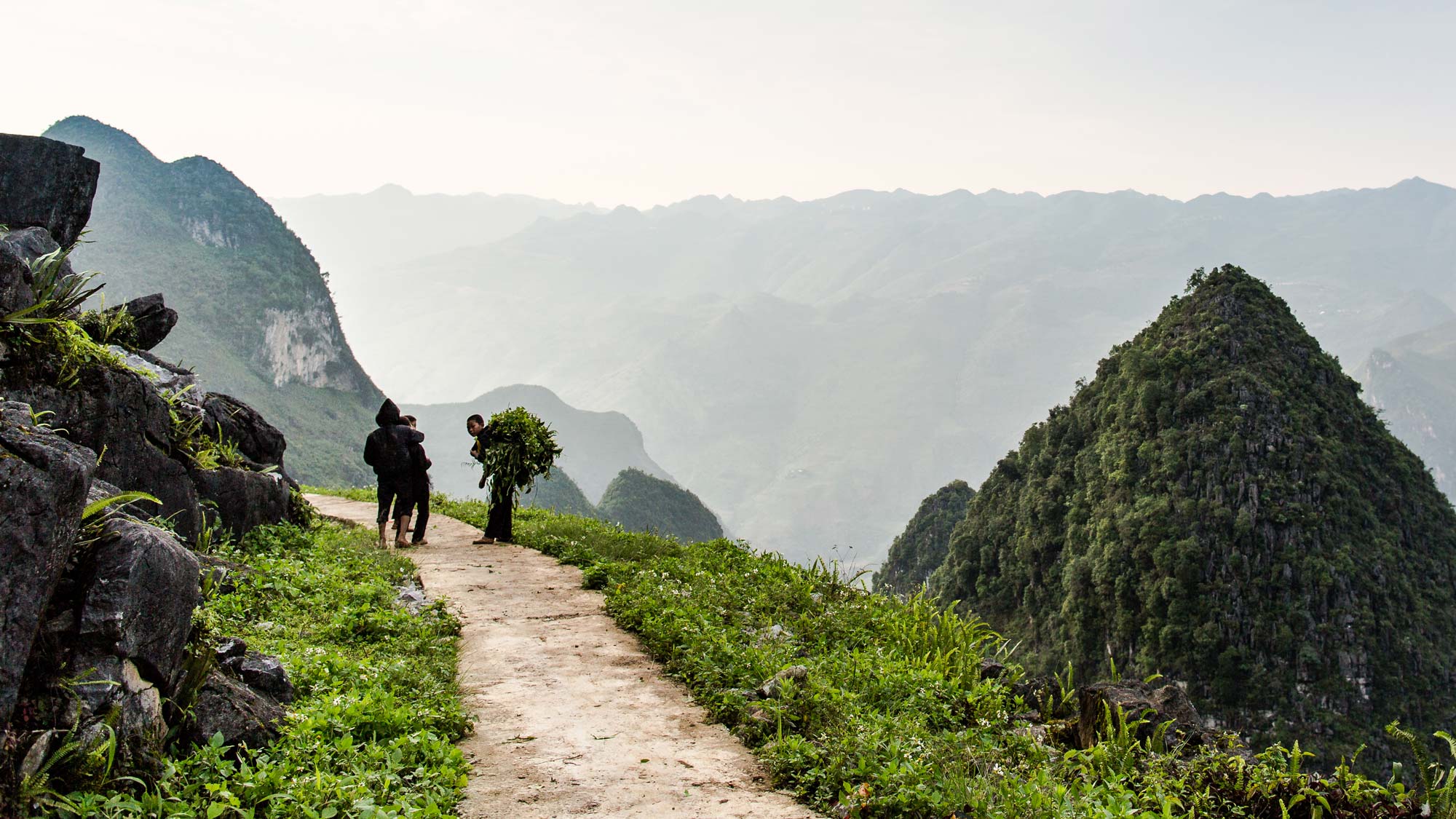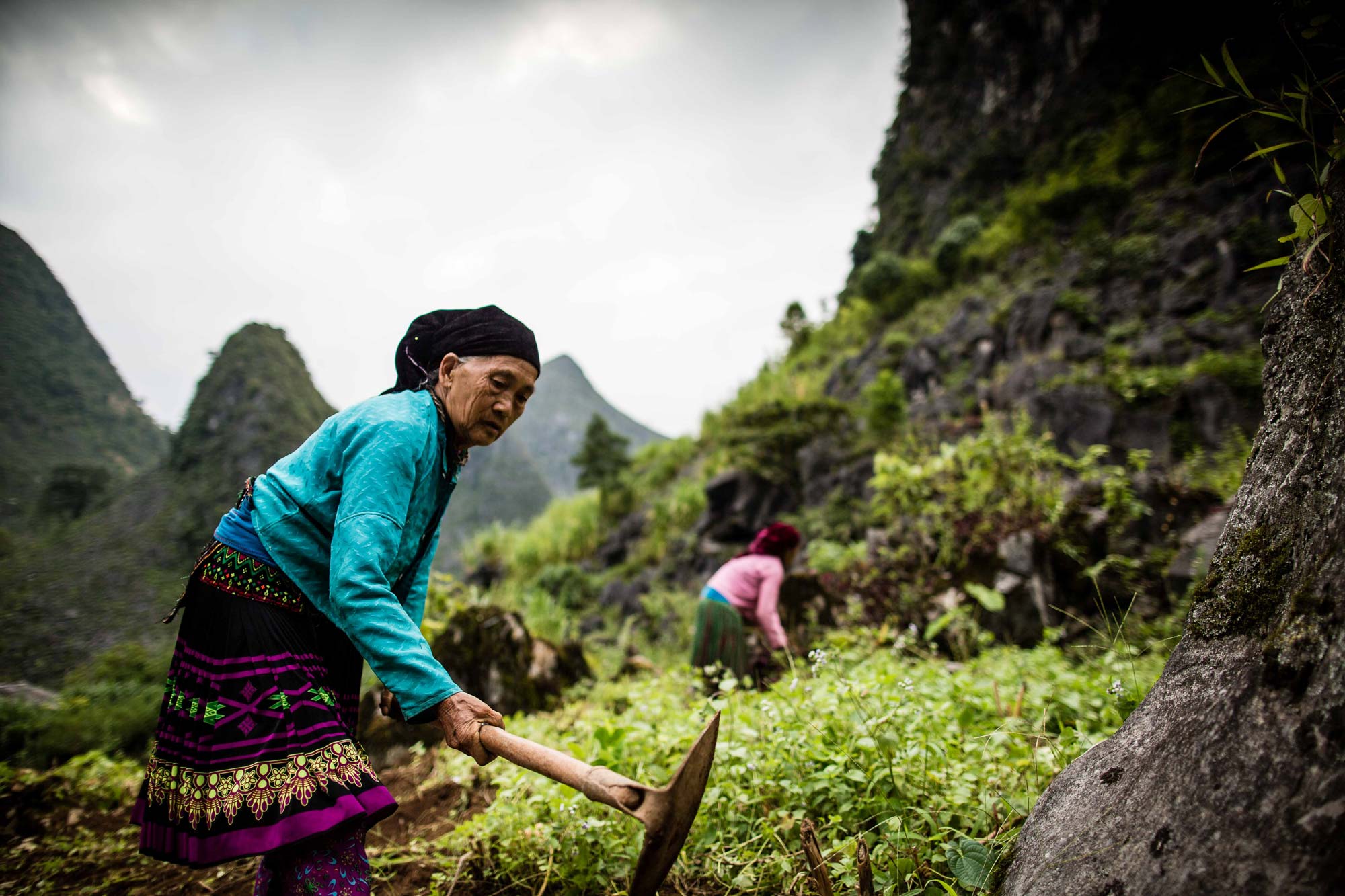 We'll spend the day along the most scenic road of the North Vietnam mountains, chasing clouds playing hide and seek with the rocky formations. We'll explore various locations on foot with light treks (3-4 km), walking through beautiful landscapes and H'mong hamlets, as we work hard our cameras, seeking great shots blending people daily life and landscape photography.
Dinner and night at the Auberge de Meo Vac eco-resort.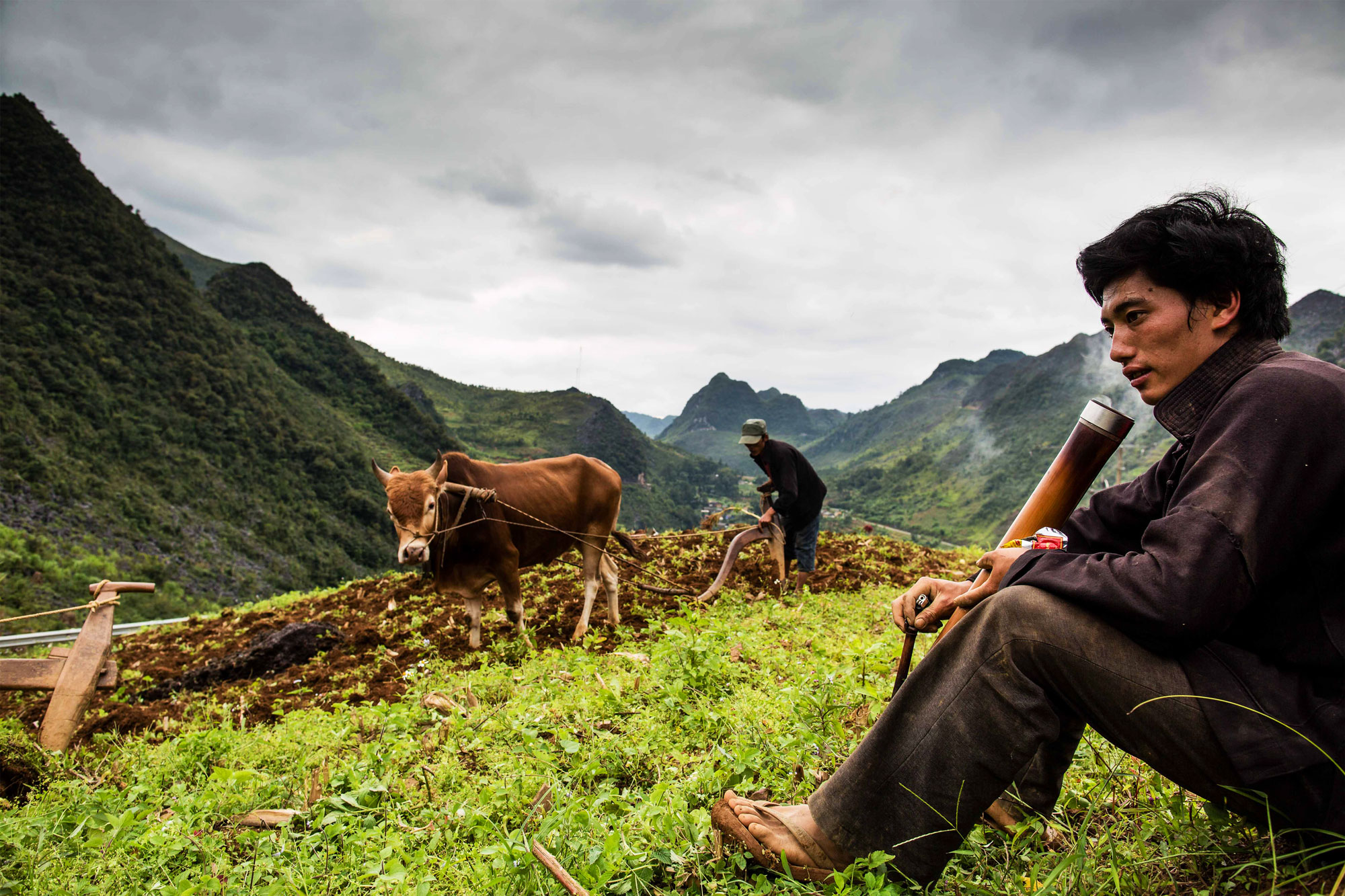 Day 13
● Meo Vac ▸ Ha Giang
● 6 hours travelling / many landscape photography stops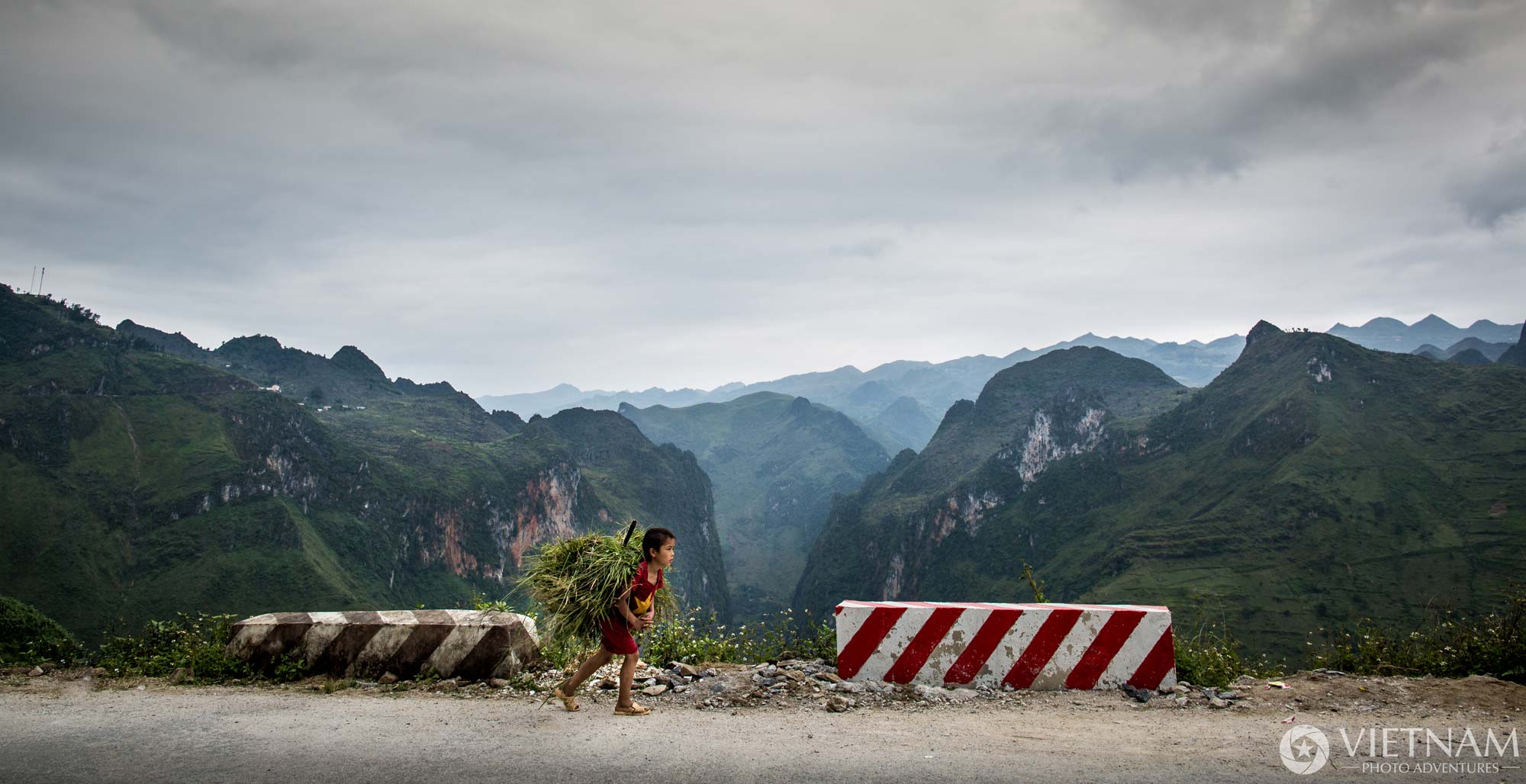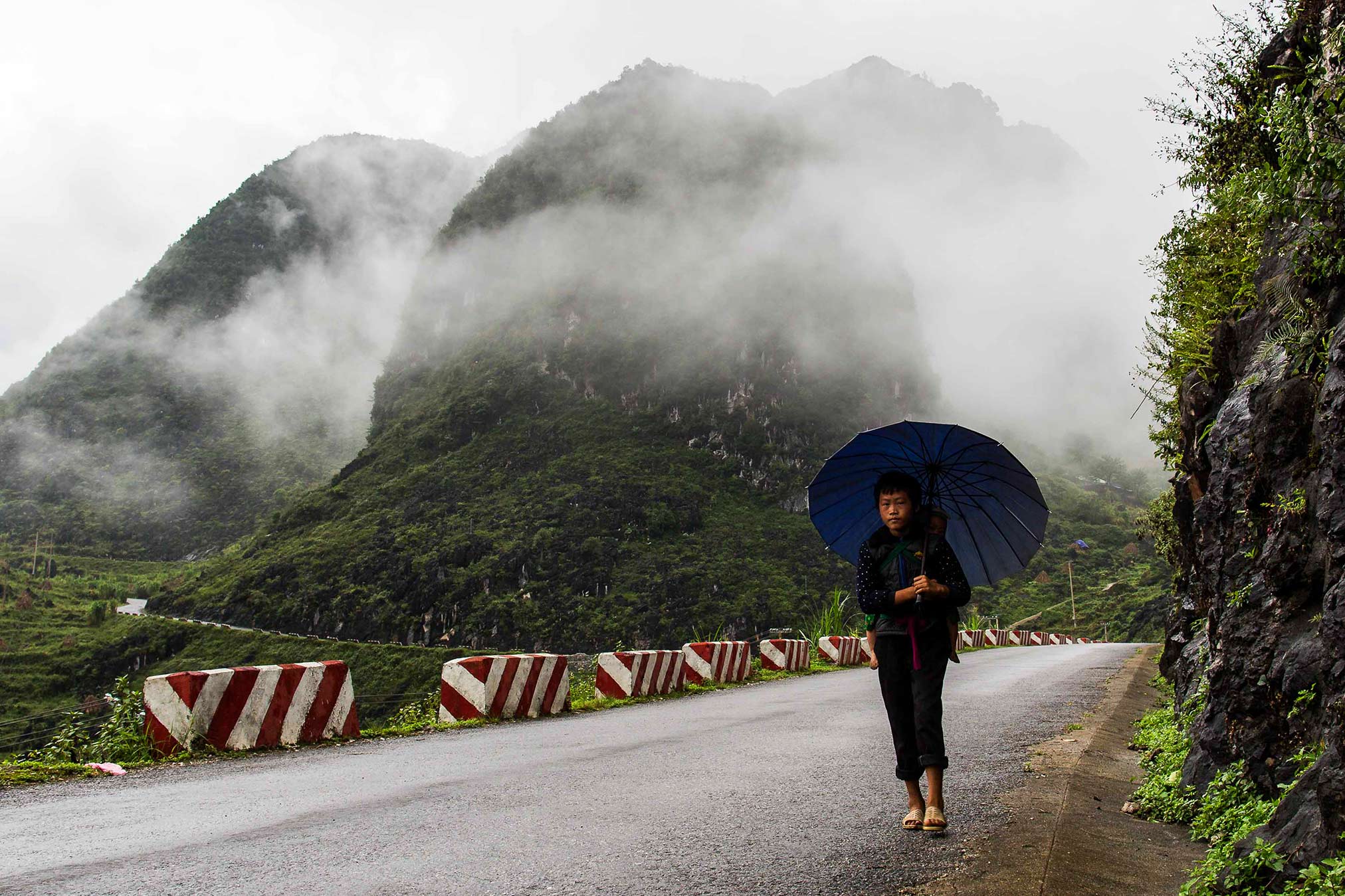 After making the most of the early morning lights and a healthy breakfast, we will head back to Ha Giang town following a different road, this time surrounded by awe-inspiring karstic landscapes. We will take our time and make many photography stops along the way. We will arrive in Ha Giang town in the early evening for dinner.
Dinner and night in a comfortable homestay.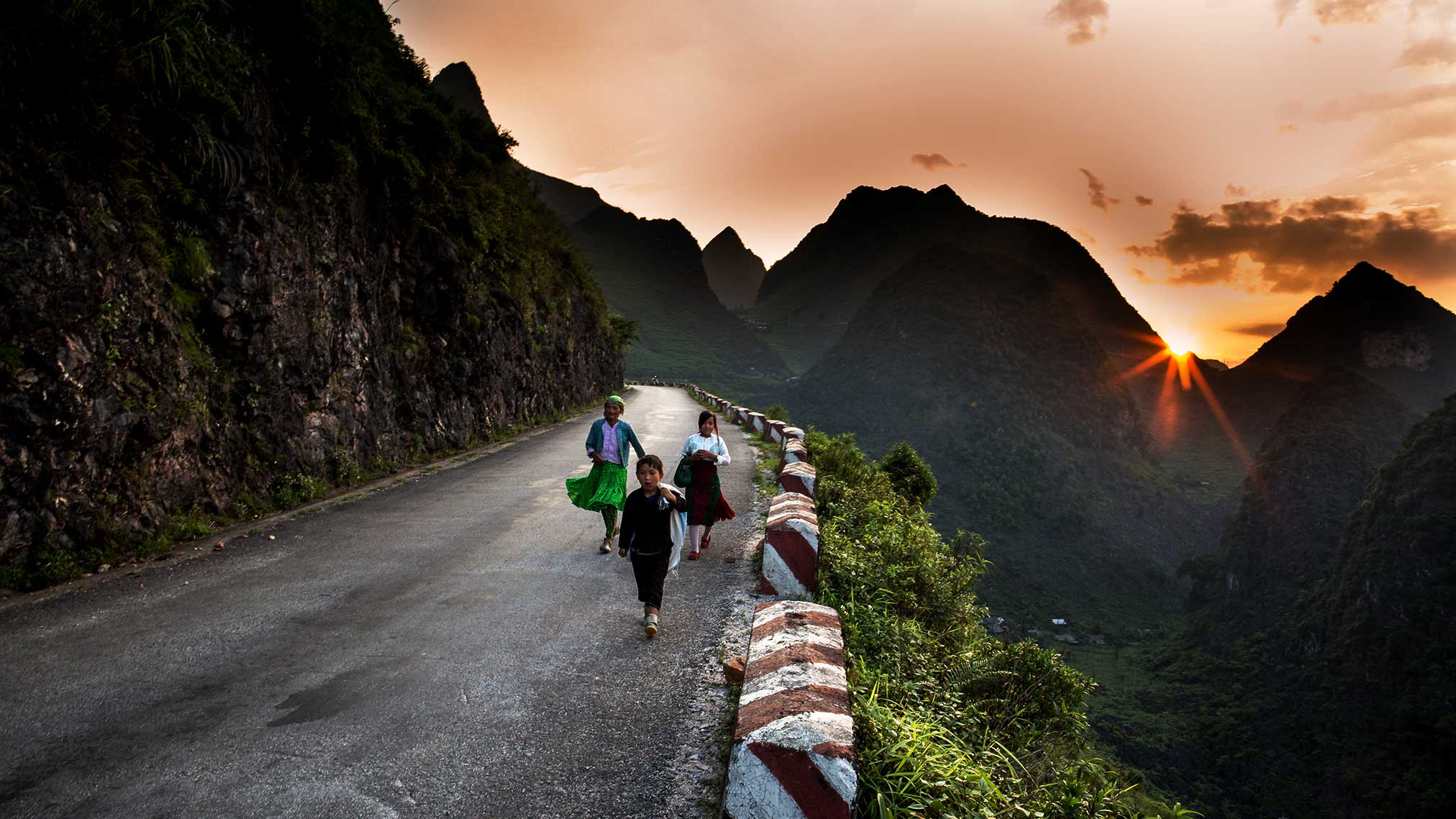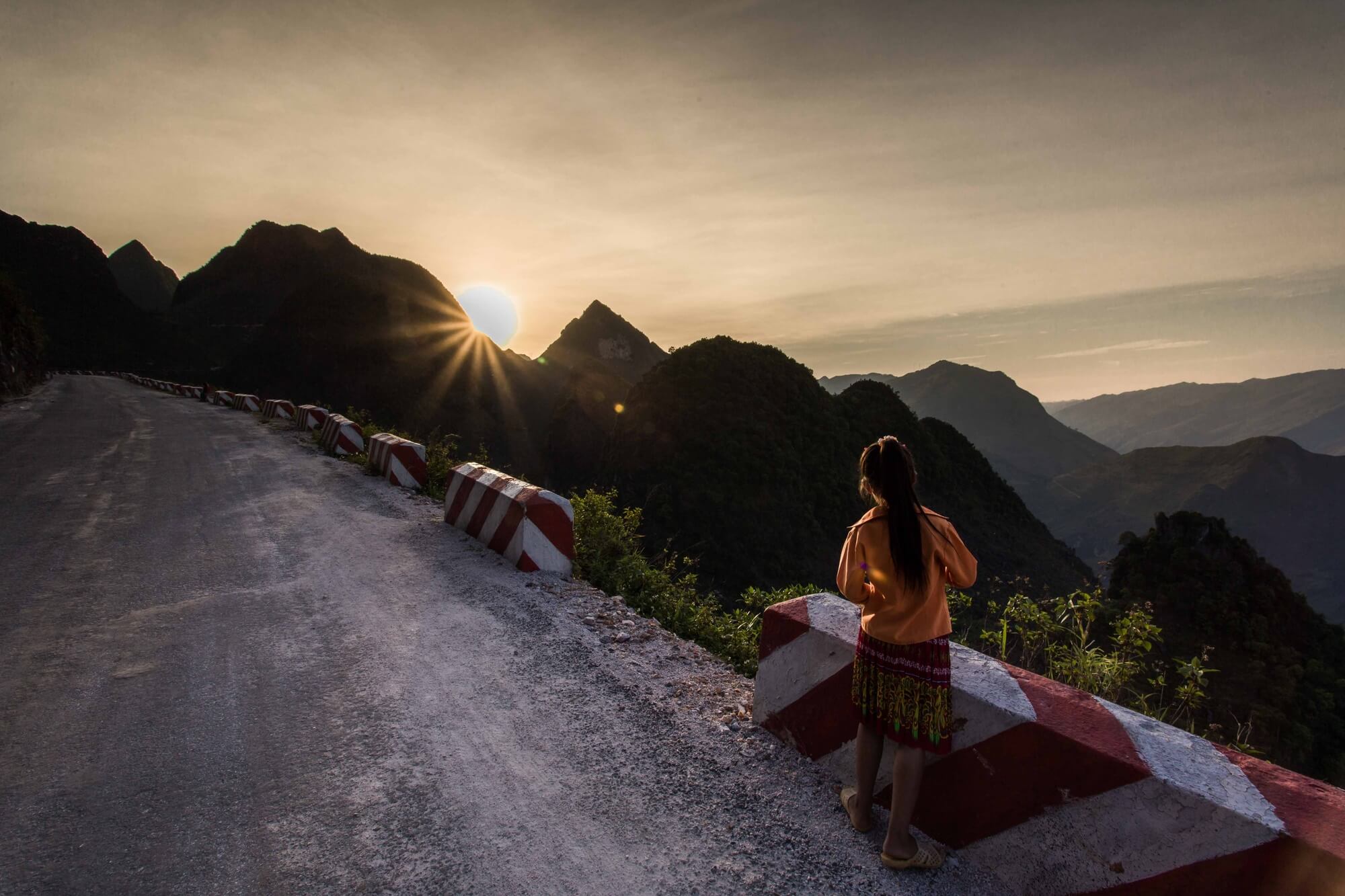 Day 14
● Ha Giang ▸ Hoang Su Phi
● 3 hours travelling / 4 hours photography stops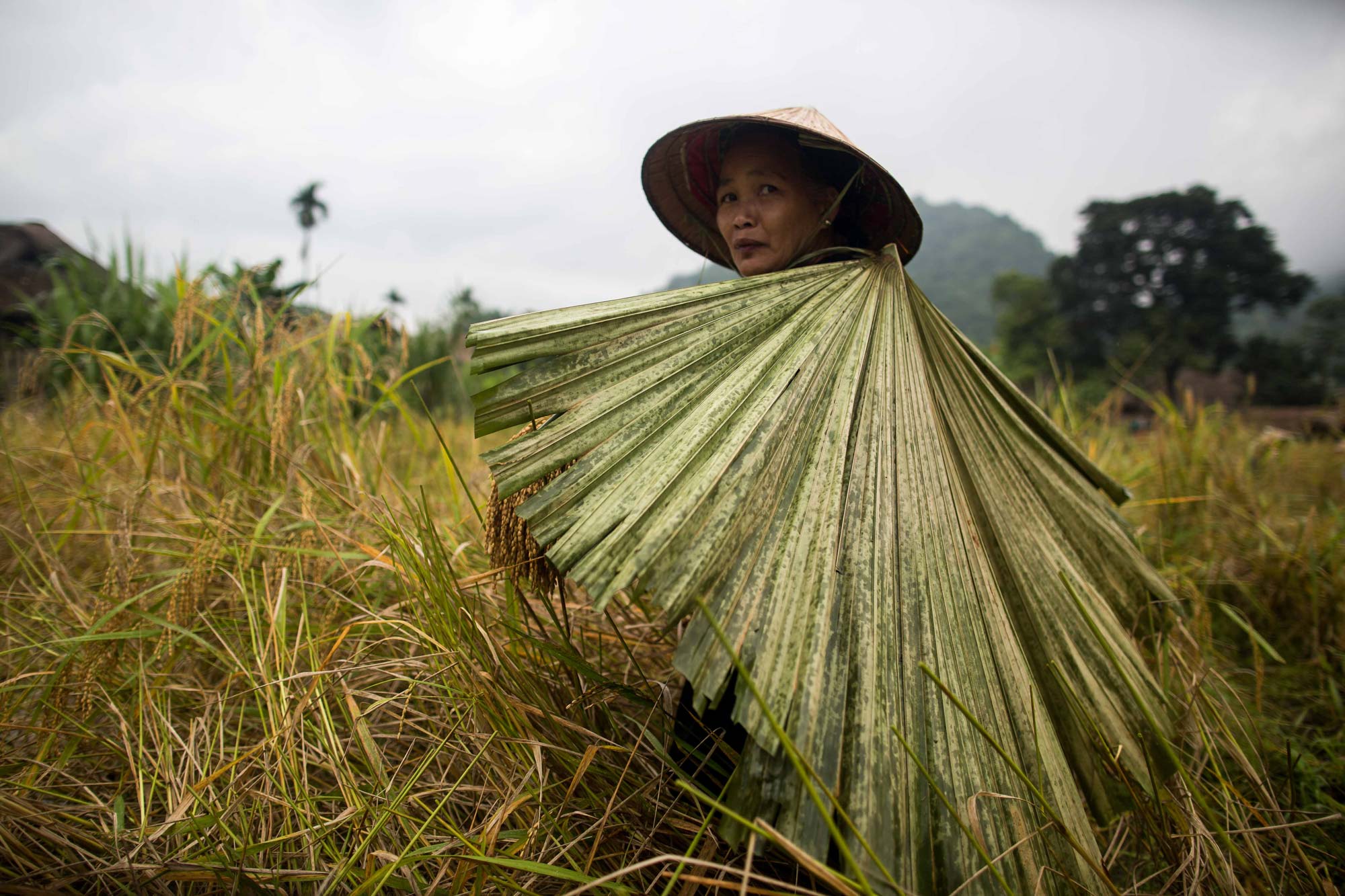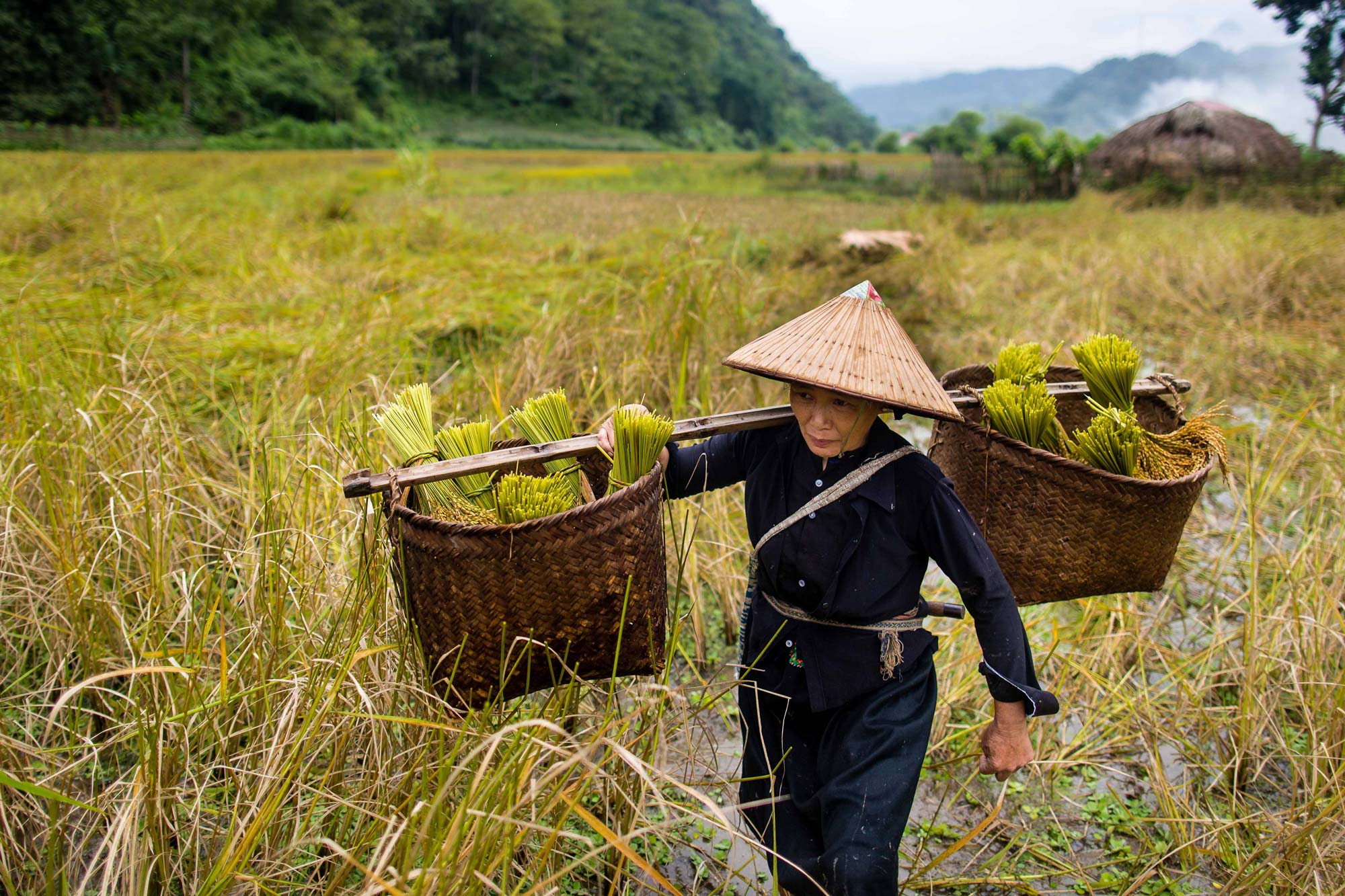 We will spend the morning capturing the lovely Tay ethnic villages near Ha Giang town. As it is situated at a lower altitude, if we are lucky, the area will be in the middle of the harvest season. After lunch we will hit the road and head to our Ecolodge in the heart of Hoang Su Phi.
Dinner and night in our Ecolodge.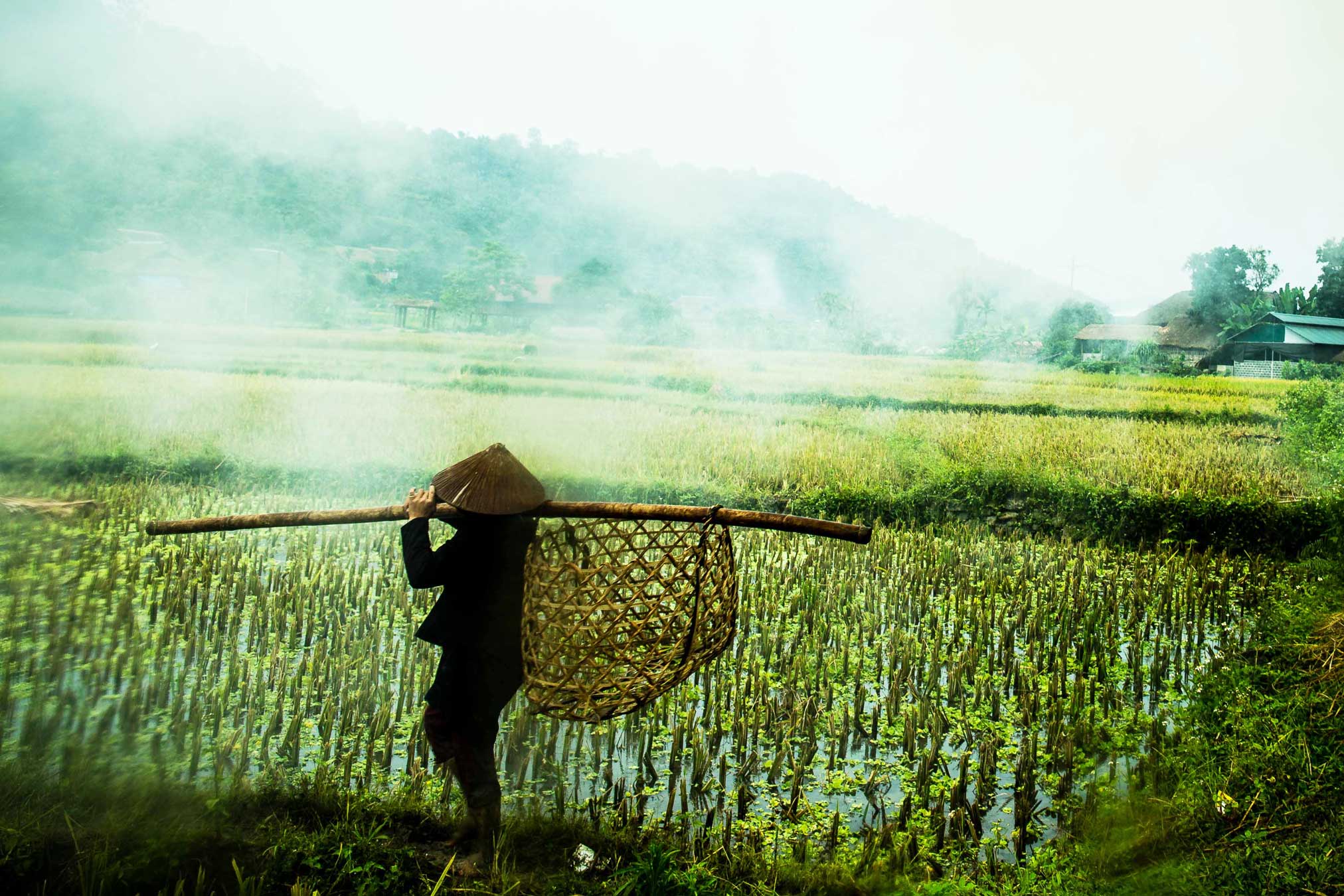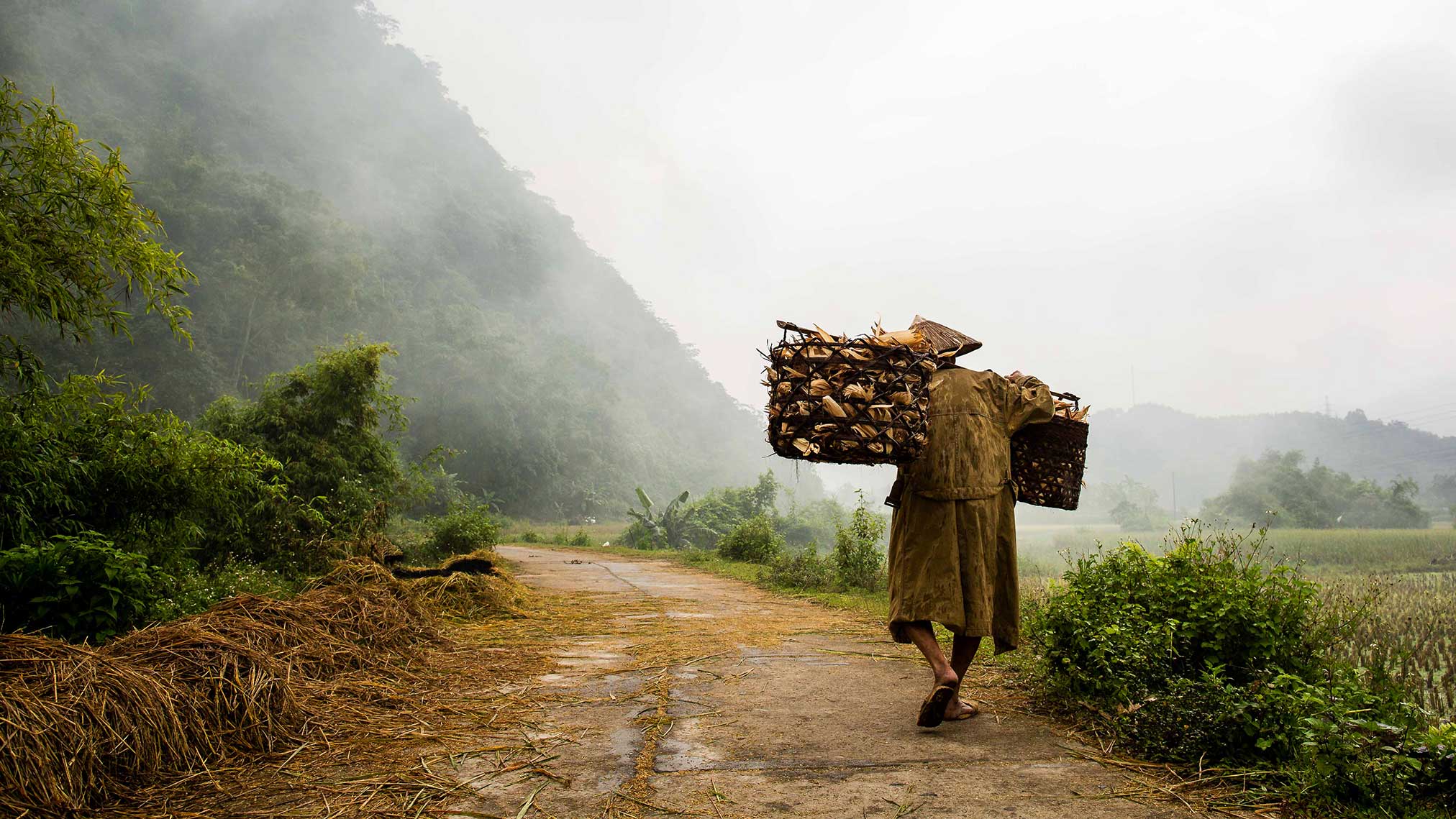 Day 15
● Hoang Su Phi Rice Terraces
● 2 hours travelling / 6 hours photography stops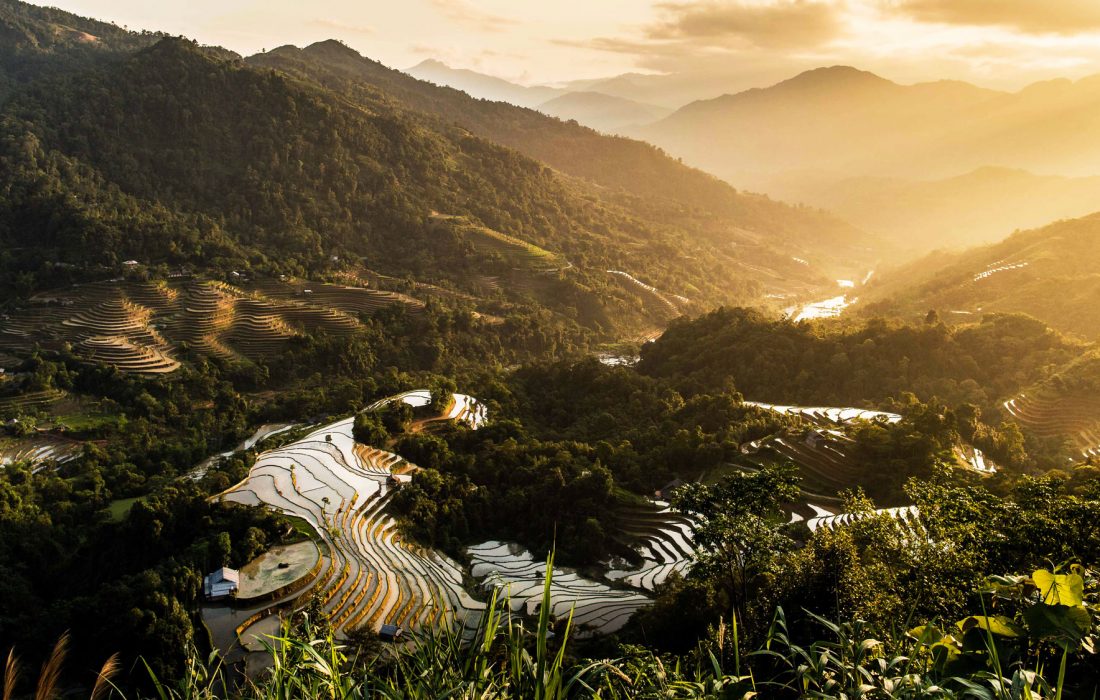 The rice terraces of Hoang Su Phi have been cultivated for more than three centuries. Many generations of farmers from La Chi, Dao or Nung ethnic groups have shaped those hill curves, dug up the irrigation canals and terraced the mountainsides in stairs to cultivate rice. These rice fields have a total surface area of 630 km2 and are listed since 2012 as a Vietnam National Heritage site.
We will spend the day exploring Hoang Su Phi surroundings, dotted with visually stunning rice terraces and forested area, and meet up with the Dap ethnic people in Ban Peo and Ban Nhung villages.
Dinner and night in our Ecolodge.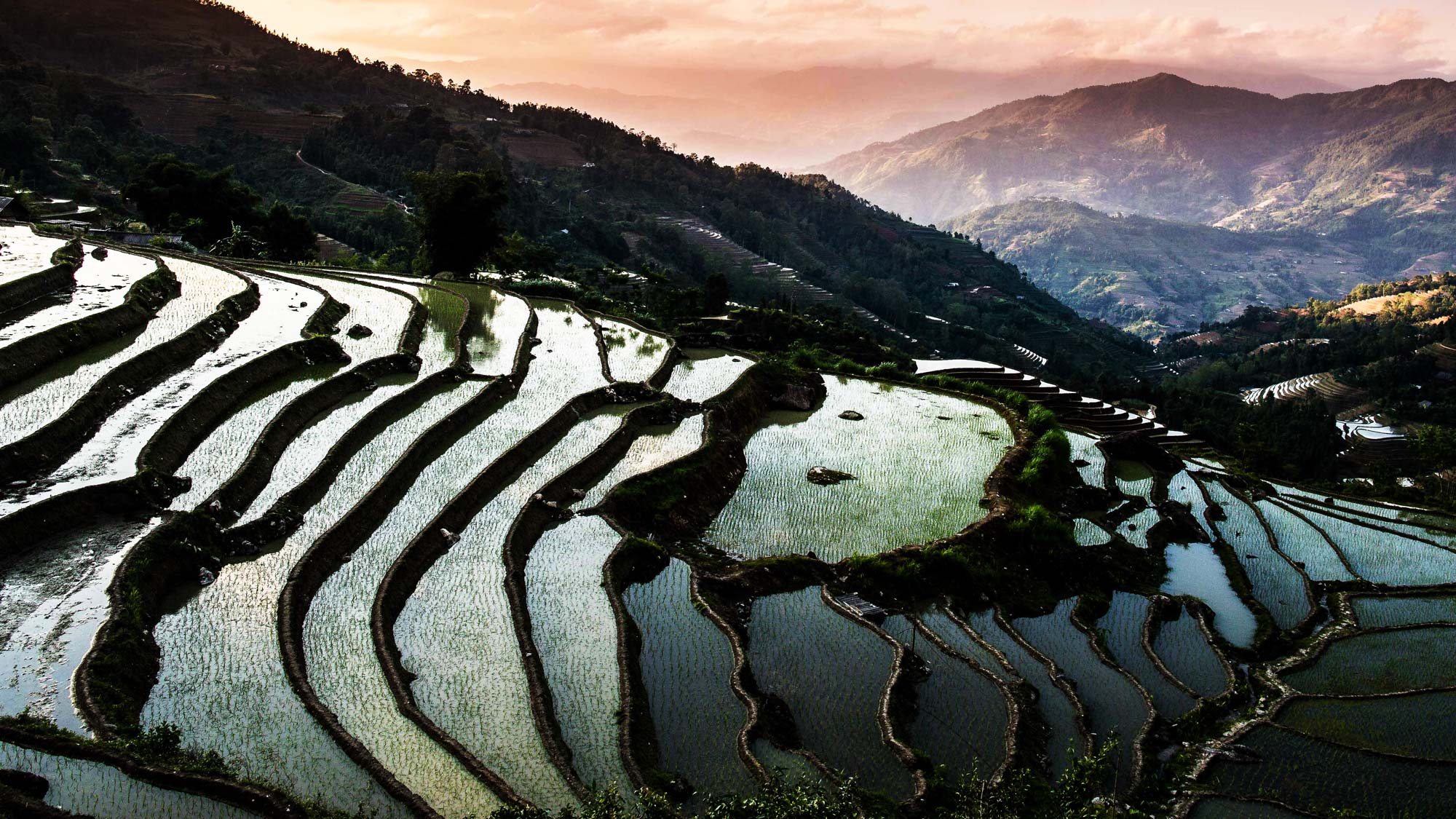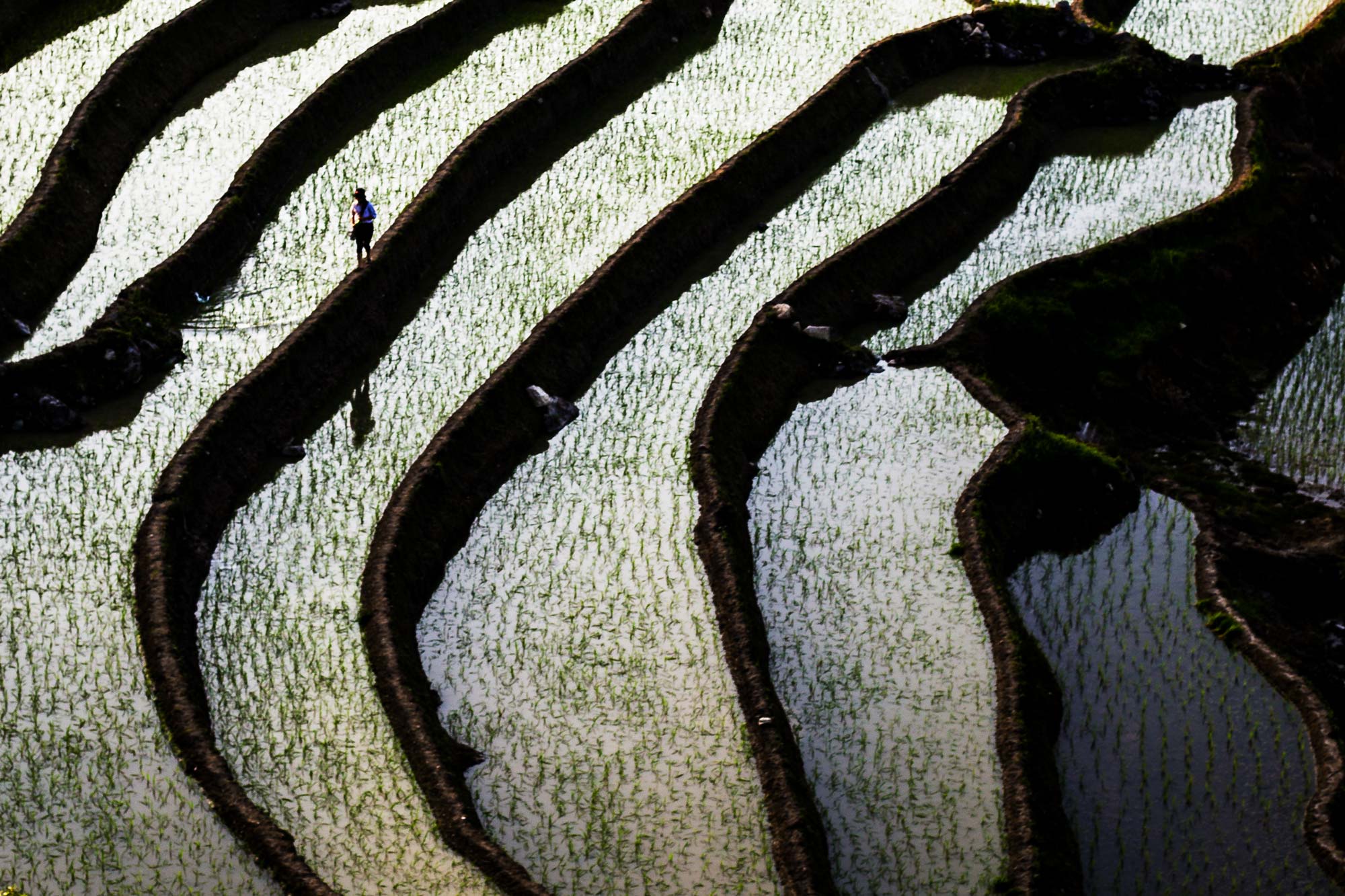 Day 16
● Hoang Su Phi ▸ End of the adventure in Hanoi
● Final photo review / 7 hours travelling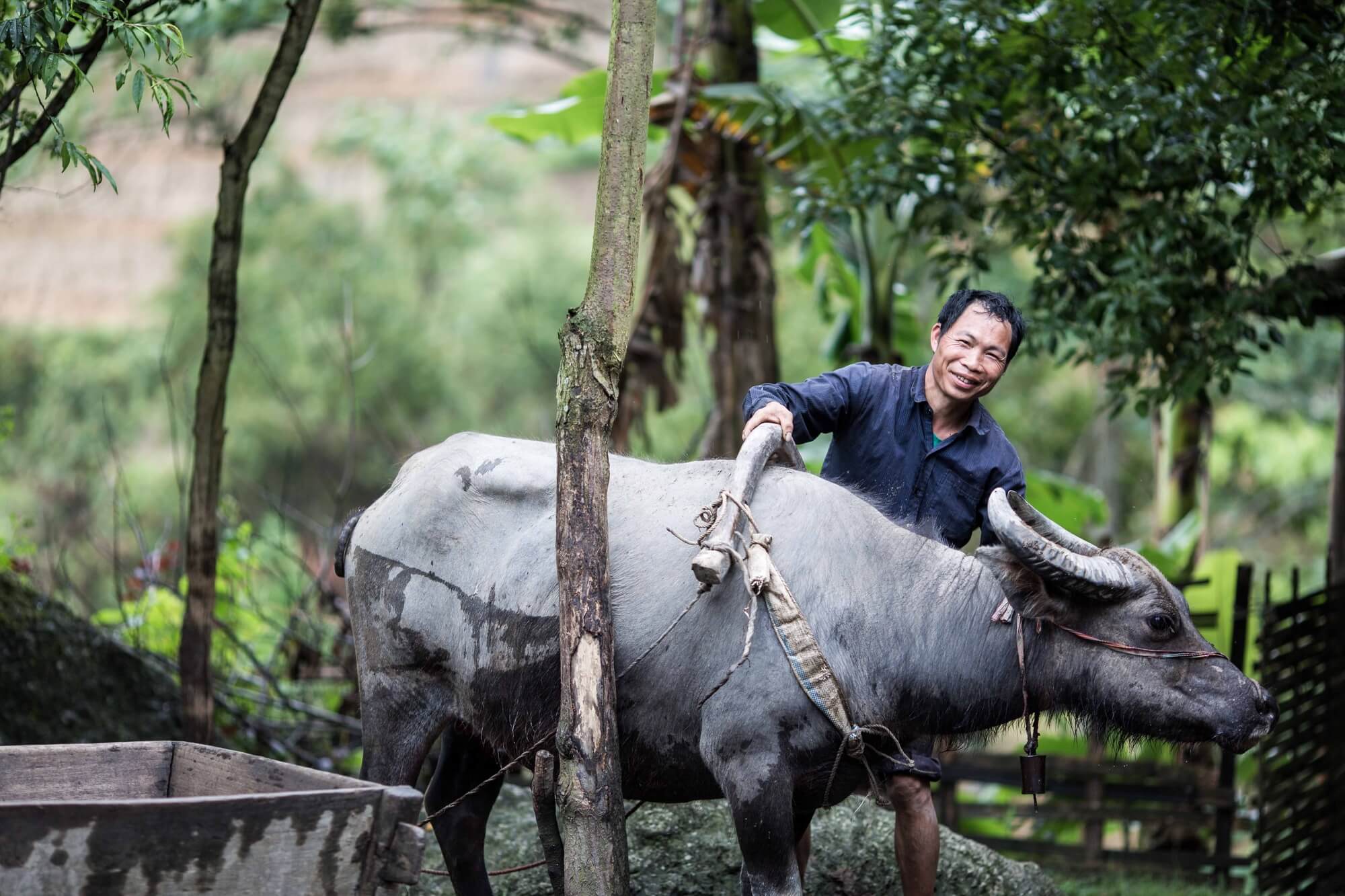 We will spend our morning doing our final photo review checking everyone's photo series.
After what we will take the road back to Hanoi that we will reach in the end of the day.
End of the tour.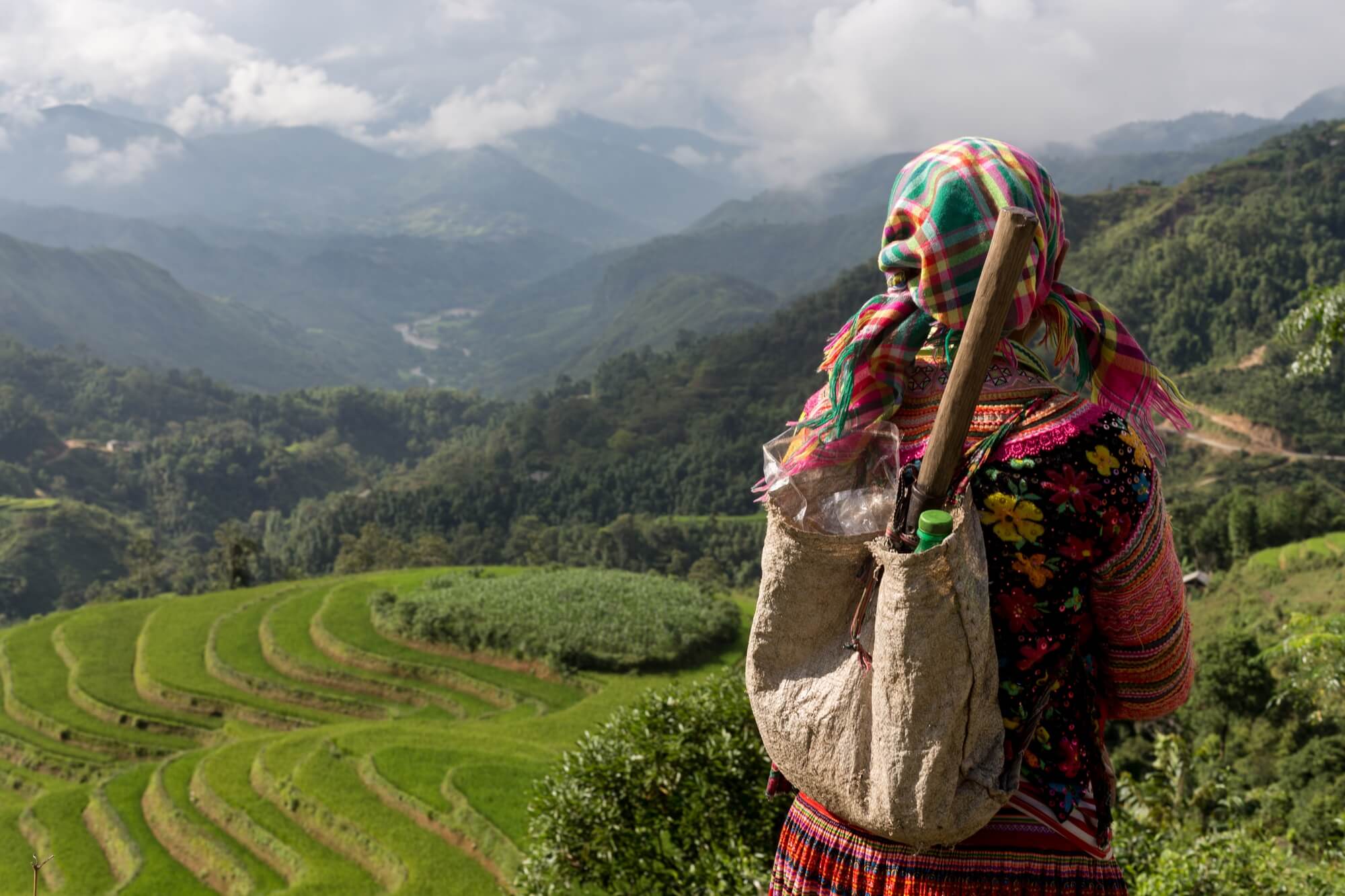 VIETNAM OFF THE BEATEN PATH
Testimonials
Tour Details
Price: US$5990 / person
Tour Dates:
– 18 May to 2 June 2022
– 17 May to 1 June 2023
Duration: 16 days / 15 nights
Group Size: 6 persons max.
Level: Beginners to Advanced
Tour starts in Ho Chi Minh
Tour finishes in Hanoi
Includes
Twin-shared rooms in carefully selected 3 to 4* hotels in Ho Chi Minh, Bac Lieu, Long Xuyen, Lang Co, Hoi An and Dong Van
Eco-Lodges in Quan Ba, Meo Vac and Hoang Su Phi and a conformable homestay near Ha Giang city.
Domestic flights, HCMC to Danang and Danang to Hanoi
Private air-conditioned ground transportation and boat rides
Meals and non-alcoholic beverages throughout the tour
Snacks and water during excursions
Sites entry fees (if applicable)
Excludes
International/domestic flight to arrive and depart in/from Ho Chi Minh/Hanoi
Airport transfers on arrival and departure
Entry Visa to Vietnam
Travel insurance (please make sure you are insured)
Alcoholic beverages
Personal expenses
Tips
Optional
Single room accommodation (when possible): +US$650
General Information
Who are our tours designed for?
Anyone who loves travel and photography is welcomed, whatever your level of experience – the most important thing is enthusiasm. Our tours can be summed up in three words – sharing, friendship and smiles. Your non-photographer friends & family are also welcomed to join – as long as they don't mind hanging around while the photographers do their thing!
Improve your photography!
With Arnaud's advice and guidance, you'll quickly become more familiar with your equipment and refine your eye for a good image without being swamped by technical details. You'll learn how to read light, how to compose a shot, and how to tell a visual story – in short, you'll release more of your creative potential.
Mastering photography is a long and enjoyable journey, and one without end. The main objective of our tours is for you to become a better photographer by the end of each day.
The best camera is the one you already have! Travel light – a DSLR with wide angle and zoom lenses is more than sufficient for our tours. Hybrids, compacts and even smartphones are equally welcome! Other than that, all you'll need is a fully-charged battery and enough memory cards. If you can, bring along your laptop so we can critique your photos and also show you a few tips for using Lightroom.
You'll get to meet the local population, find out about their way of life, and experience their friendly company – all while taking some fantastic photos! We'll show you how to break the ice with the Vietnamese and how to make your camera a valuable ally in making connections with them.
We don't impose strict itineraries on our travelers; every one of our journeys in Vietnam is unique – no two tours are ever the same! Spontaneous encounters and varying light conditions create different photography opportunities every time. One moment you'll be standing on the edge of a rice field photographing a farmer at work; the next you'll be invited into a local house for tea; or maybe you'll be navigating your way along a narrow canal by sampan or a country lane on the back of a motorbike – most of the time we'll just go with the flow!
Our maximum group size is six. This enables us to give every photographer plenty of individual attention, and also makes it easier for us to blend into the environment and not be overly intrusive when we're meeting the locals.
Your Host - Arnaud Foucard
A keen photographer of landscapes and people, Arnaud leads photography tours in the Mekong Delta and other beautiful places in Vietnam. Before becoming a photographer he spent ten years in Vietnam as a tour operator and knows the country intimately. Photography has always been his passion, and so one day he decided to turn that passion into a living – now he devotes his time to helping fellow photography enthusiasts discover little-known and picturesque parts of Vietnam, while improving their photographic skills.