SAIGON URBAN EXPLORATION
Price: US$99 / person
Departure: Monday to Sunday – 2:00pm
Duration: 4 Hours
Group Size: 3 persons max.
Level: Intermediate and Advanced
Starting and ending location: Opera House
SAIGON URBAN EXPLORATION
Private Tour
Price: US$169 / 1 pax
Price: US$30 per additional participant
Departure: Monday to Sunday – 2:00pm
Duration: 4 Hours
Group Size: 3 persons max.
Level: Intermediate and Advanced
Pickup & dropoff: Your hotel in District 1
Join us on a urban street photography tour truly off the beaten path and discover some of Saigon's center best kept secrets hidden in plain sight!
We will delve into a small hidden Chinese neighborhood, formed by a succession of dimly lit narrow alleys, where scattered wells of light make their way through the chaotic architecture. Its mysterious atmosphere and charming local life offers a unique opportunity to practice your skills in light composition and street portraiture. A really unexpected sight just 10 minutes away from Saigon center and its modern malls!
Our urban street exploration will continue in a less-traveled area of Saigon, in one of the few remaining building complex built in the midst of the Vietnam war. We will learn more about the history of this authentic neighborhood, and look for ways to compose with its unique perspectives, in and around the buildings. As we go along, we will also look for opportunities to exercise our portrait skills and engage with locals going about their daily life. We will end our exploration on the rooftop of a charming temple nearby, offering a nice vantage point to capture the sunset over Saigon cityscape.
Tour Includes : Arnaud's photographic guidance, bottled water, coffee break, entrance fees (if applicable)
Tour Excludes : Insurance
Pick up time: 02:00pm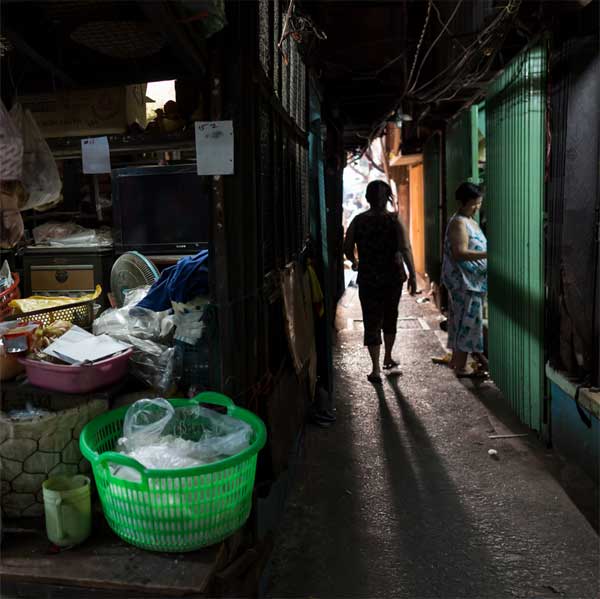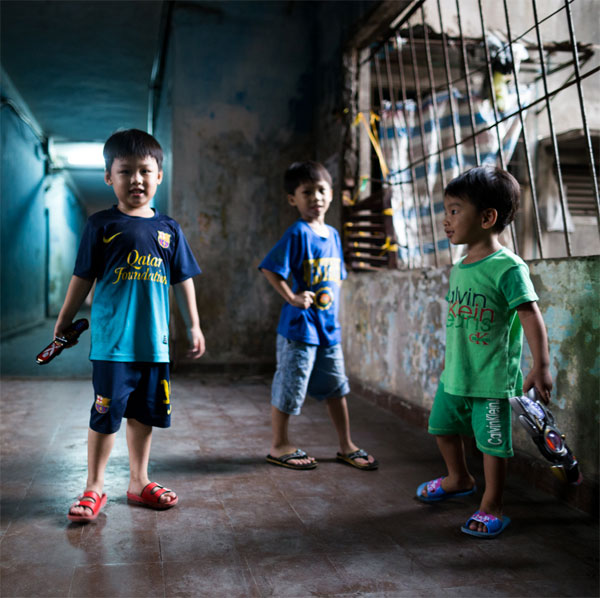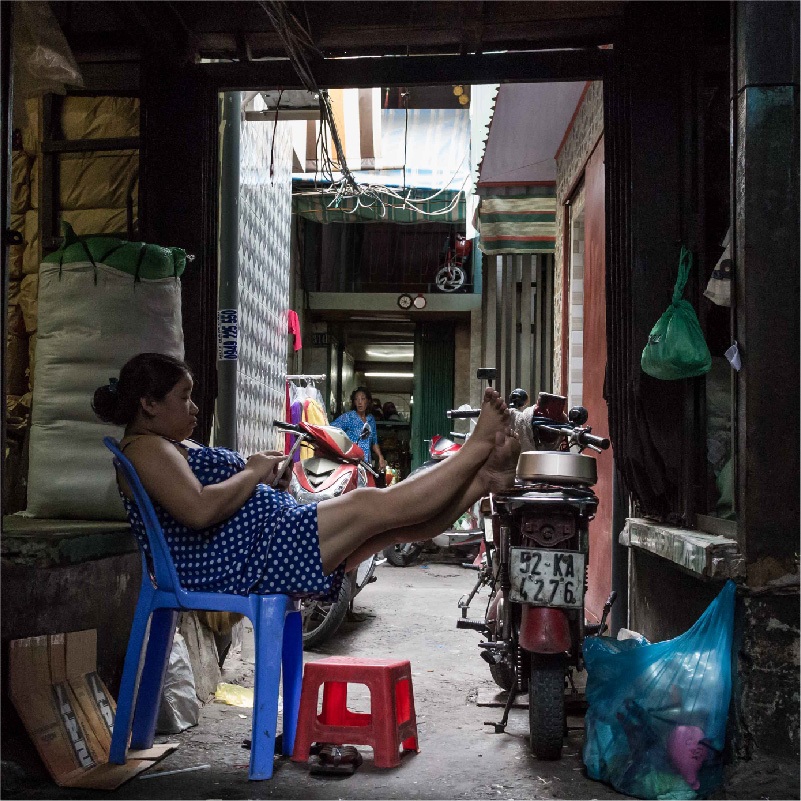 General Information
Who are our tours designed for?
Anyone who loves travel and photography is welcomed, whatever your level of experience – the most important thing is enthusiasm. Our tours can be summed up in three words – sharing, friendship and smiles. Your non-photographer friends & family are also welcomed to join – as long as they don't mind hanging around while the photographers do their thing!
Improve your photography!
With Arnaud's advice and guidance, you'll quickly become more familiar with your equipment and refine your eye for a good image without being swamped by technical details. You'll learn how to read light, how to compose a shot, and how to tell a visual story – in short, you'll release more of your creative potential. Mastering photography is a long and enjoyable journey, and one without end. The main objective of our tours is for you to become a better photographer by the end of each day.
The best camera is the one you already have! Travel light – a DSLR with wide angle and zoom lenses is more than sufficient for our tours. Hybrids, compacts and even smartphones are equally welcome! Other than that, all you'll need is a fully-charged battery and enough memory cards. If you can, bring along your laptop so we can critique your photos and also show you a few tips for using Lightroom.
You'll get to meet the local population, find out about their way of life, and experience their friendly company – all while taking some fantastic photos! We'll show you how to break the ice with the Vietnamese and how to make your camera a valuable ally in making connections with them.
We don't impose strict itineraries on our travelers; every one of our journeys in Vietnam is unique – no two tours are ever the same! Spontaneous encounters and varying light conditions create different photography opportunities every time. One moment you'll be standing on the edge of a rice field photographing a farmer at work; the next you'll be invited into a local house for tea; or maybe you'll be navigating your way along a narrow canal by sampan or a country lane on the back of a motorbike – most of the time we'll just go with the flow!
Our maximum group size is six. This enables us to give every photographer plenty of individual attention, and also makes it easier for us to blend into the environment and not be overly intrusive when we're meeting the locals.
Your host - Arnaud Foucard
A keen photographer of landscapes and people, Arnaud leads photography tours in the Mekong Delta and other beautiful places in Vietnam. Before becoming a photographer he spent ten years in Vietnam as a tour operator and knows the country intimately. Photography has always been his passion, and so one day he decided to turn that passion into a living – now he devotes his time to helping fellow photography enthusiasts discover little-known and picturesque parts of Vietnam, while improving their photographic skills.